Transformations
Stephen G. Jordan: Ethel and Me
I had been told quite a bit about Ethel. Friends around the country either knew her personally or had trusting friends who had. No one had an unflattering thing to say. It was unanimous that we were a perfect match; however, I had only seen a picture. She lived in far northeast Wisconsin, right on the border with the UP of Michigan. I lived in Columbus, Ohio, at the time. That's a 12-hour drive, assuming the traffic in and round Chicago isn't too bad.
Decision time arrived. Drive up to see her or try to let her go, wondering if I would regret it the rest of my life. I remember I sat on the back steps with a glass of Lagavulin 16, a very smoky single malt scotch from the Isle of Islay. It is my favorite. Its deep peaty taste was perfect for thinking deep thoughts. The glass became empty and I thought, "This would be a good weekend for a road trip."
The next morning I packed a few things, loaded up Katherine (Yes. I name my cars.) and headed north. The trip was pretty much non-eventful. This was before portable GPS devices. I was old enough to be quite familiar with maps. I got misplaced only once. I found where she lived at the end of a fairly long dirt drive through woods that looked remarkably like the Maine woods. I took that to be a good sign.
A woman came out of the trailer just as I reached it. She asked my name. We did the awkward introductions; awkward because we both knew it wasn't her I had come to see. She looked over Katherine. Gave me another once over; then she appeared to make a decision. She walked to the corner of the trailer, looked in the back and called, Ethel.
The next few seconds were some of the most nervous of my life. Ethel appeared. She stopped when she first saw me. Her expression changed from apprehension to delight after what seemed like an eternity but had to have been only an instant. Then she calmly walked right over.
Her pictures hadn't done her justice. It was love at first sight.
We got to know each other more the rest of the afternoon. I stayed the night in what used to be called a motor court. I came back early the next morning.
It is said, "Time waits for no man." It wasn't waiting for Ethel and me. I needed to be back at work in three days. We had done some serious talking. The big unanswered question couldn't be put off any longer. I opened the car door and looked into her eyes. She got in. The woman had been watching from inside the trailer. She came out with a medium sized duffle bag. Ethel didn't have much. They said their goodbyes. I aimed Katherine toward Ohio. We rounded a bend in the drive. The trailer became lost in the woods. That's how we started our life together.
Certainly there was a breaking in period when we arrived at my house in Columbus. She got used to me and I her. I'd been living alone for a couple of decades. Not having all the space completely to myself was an adjustment.
Months, then years ticked away. We were deliriously happy together. I became disenchanted with my job and began looking for an alternative. It came in the form of an offer from Jacksonville State University in Jacksonville, Ala. I had lived in Alabama for many years. To Ethel, Columbus, Ohio, was the deep south. I tried to explain that Ohio and "The Heart of Dixie" might as well be two separate planets. It didn't faze her. I realize how sappy this sounds. She was happy when I was happy. Off to Alabama we went.
We spent about four years in Jacksonville. There aren't any good stories about that time. Being creatures of the far north we both hated the heat and humidity. Electricity was really cheap. I kept the house chilled to 69. It kept us comfortable but visitors soon learned to bring a sweater.
I came to dislike what had become a boring job. Perhaps that was the catalyst for the existential crisis I had. I came to believe that if I didn't move back home to Maine by the time I reached 50, what was left of my soul would die. I needed fog, the smell of the sea, the sounds of harbor bells and the aroma of standing in a grove of balsam firs.
In the summer of 2000 we moved to Camden, where I had accepted the challenge of trying to teach basic science to high school freshmen. It got cold. There was snow. Lots of water was nearby. We had our choice of a nearby lake or the ocean. Happy may not be a strong enough word to describe our mental state.
Then, health issues began to assault us. I suffered a bulging disk in my lower back. The pain was the worst of anything I had ever experienced. Ethel tried her best to make me comfortable. It ultimately took an operation to make things right.
Ethel began to get subcutaneous cysts. Each one required an operation to remove and test for malignancy. While none of them were or became cancer, they occurred more and more frequently. Each operation took a little bit more out of her. Her characteristic joy of simply being began to fade. The blood work done in preparation for what would be her last operation revealed there were problems with some of her organs, specifically her kidneys and pancreas. Simultaneously her arthritis got worse. She had a hard time getting off the bed and out of some types of furniture that you sink into. Walking became a problem. She started moaning softly. It wasn't truly voluntary. It wasn't loud. It was, however, increasingly frequent. She hurt. She became incontinent. The familiar light in her eyes went out.
Her doctor did more blood tests. This time the results told us that her kidneys were just barely working. The kidneys remove waste from your blood. If they don't work, you are effectively dying from internal poisoning.
Outside in the parking lot I sat in my car and just bawled. My beloved companion, the source of so much happiness, was dying.
The next day I helped her into the car so she could visit one of her favorite places, Lake Megunticook. Being in the water seemed to open a small window revealing her true nature once again.
The following morning I put her in the car so we could visit her doctor. The doctor told us there was nothing he could do to cure her. The only option was twice daily morphine injections to mask the pain. There was a limit to how long that could be done. I helped her get back to the car where I just talked to her for a while. Then, I went back to see her doctor. I asked him if he could come out to the car. He and a couple of his assistants did just that. Ethel didn't turn her head to see him. She didn't even open her eyes.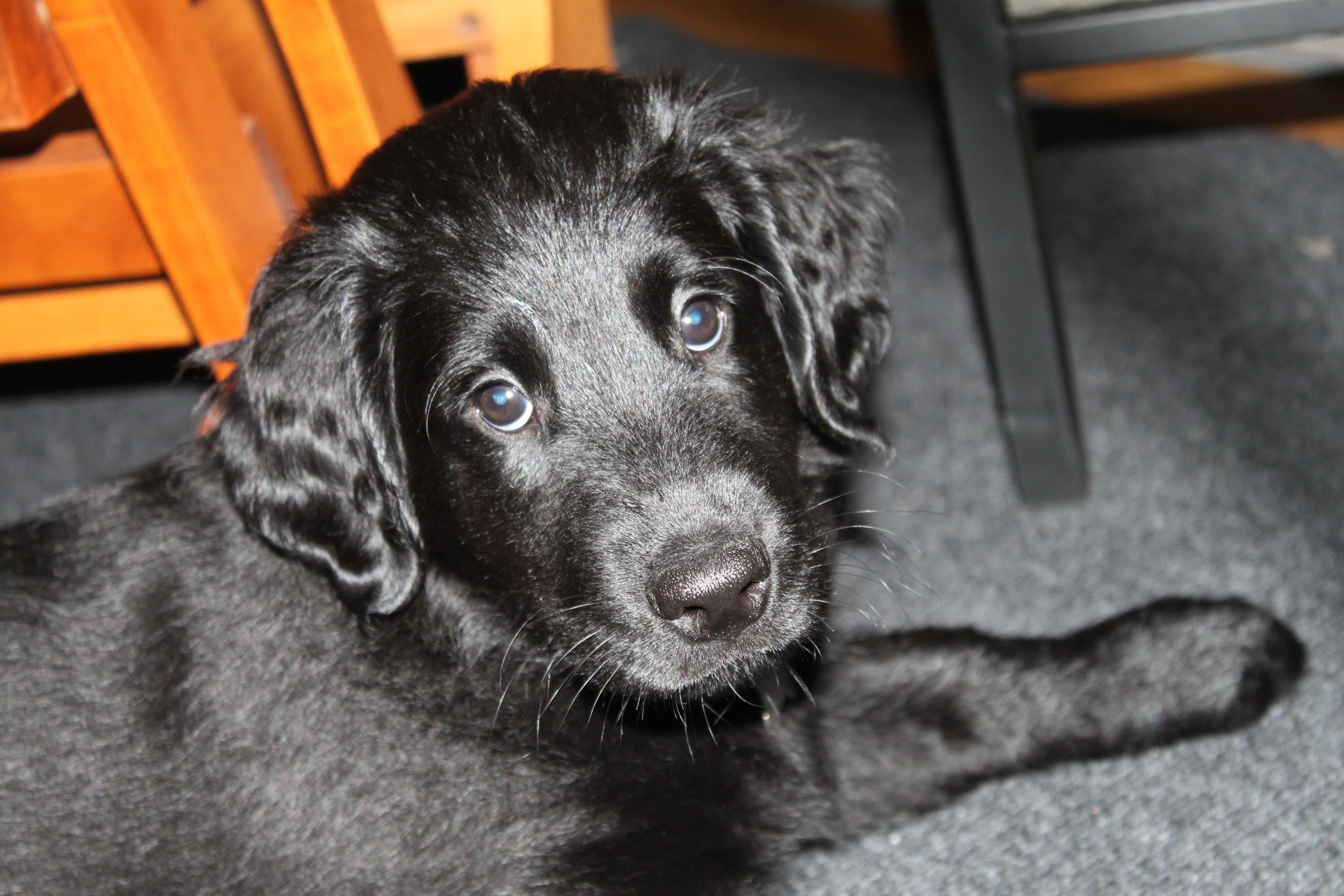 The doctor and the assistants looked at me. I slightly nodded. He leaned in and gave Ethel a shot. Maybe 30 seconds later he gave her another shot. In that instant I lost my best friend.
Ethel was my dog.
---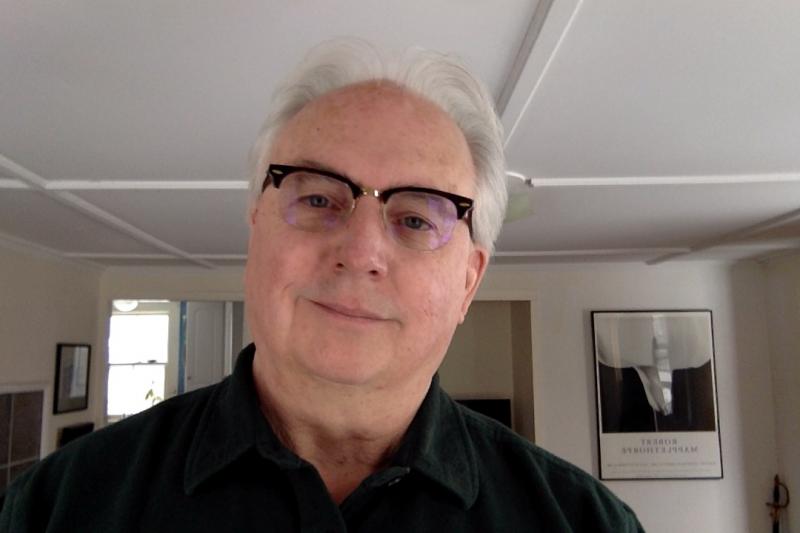 Stephen G. Jordan is a Maine native. He has practiced and taught law in different states and at different universities. He followed a similar path in the fields of geology, engineering geology and remote sensing. These days he can be found in Rockland, living a happy life with his flat coated retriever, Luna. He hopes to someday figure out what he wants to do when he grows up.
---
Transformations
We tell stories.
We tell stories to make sense of our lives.
We tell stories to communicate our experience of being alive.
We tell stories in our own distinct voice. Our own unique rhythm and tonality.
Transformations is a weekly story-telling column. The stories are written by community members who are my students. Our stories are about family, love, loss and good times. We hope to make you laugh and cry. Maybe we will convince you to tell your stories.
— Kathrin Seitz, editor, and Cheryl Durbas, co-editor
"Everyone, when they get quiet, when they become desperately honest with themselves, is capable of uttering profound truths. We all derive from the same source. There is no mystery about the origin of things. We are all part of creation, all kings, all poets, all musicians; we have only to open up, only to discover what is already there." — Henry Miller
Kathrin Seitz teaches Method Writing in Rockport, New York City and Florida. She can be reached at kathrin@kathrinseitz.com. Cheryl Durbas is a freelance personal assistant in the Midcoast area. She can be reached at cheryldurbas@tidewater.net.