Looking at another great weekend ahead with Friday topping out as the warmest, here's a little cultivated list of some hometown, fun, fall-like things to do and places to go.
Killer Road Trip: Damariscotta's Pumpkin Fest

Friday, October 7 through Sunday, October 9—Damariscotta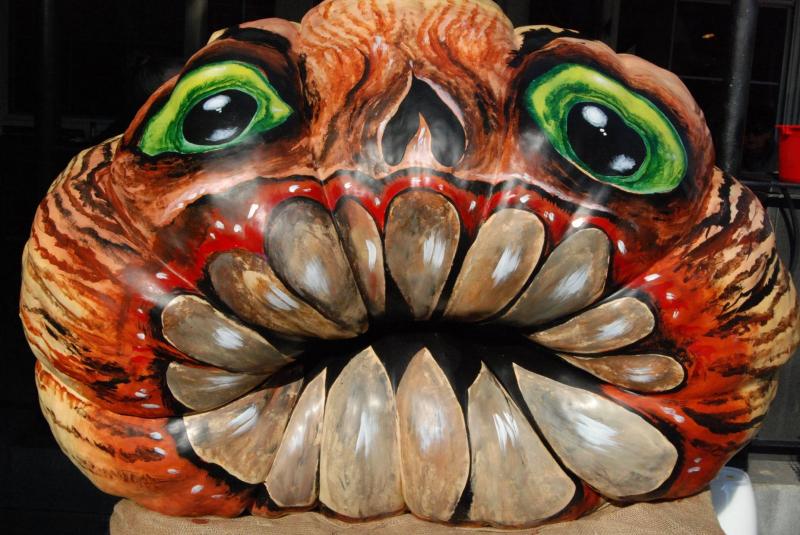 Take a trip down to Damariscotta this weekend to see the giant and fantastical pumpkins that Maine artists have transformed all around Damariscotta and Newcastle for their annual weekend. On Friday, the artists uncover their creations, on Saturday, the annual parade starts at 2 p.m. and on Sunday, the pumpkin Regatta starts at noon. The area is teeming with things to do  which you can find on the Maine Pumpkin Trail covering 40 miles of Maine's coastline. The event is free, family-friendly, but you'll probably want to make use of the parking shuttles. FMI: Pumpkin Fest

---
Killer Road Trip: ARTober in Bangor

Friday, October 7—Bangor
The finale for ARTober (the month-long celebration of the arts in Bangor) sponsored by Bangor Greendrinks will take place October 7 at the Zillman Art Museum from 5:30 to 7:30 p.m. In addition to snacks, drinks, live music, as well as Zillman's current exhibits, there will be an award ceremony for the first-ever Bangor Arts Award. This event is free and open to the public.
FMI:
Details
---
Rio's BBQ Anniversary Party

Saturday, October 8—Searsport
Remember that cute little place in Searsport I did a story on about a year ago? Well, they are celebrating being in business for one year by hosting a BBQ anniversary party with pig, chicken, and beef short rib on the grill and homemade sides and desserts. The musical lineup includes The Cedar Shakes from 2:00 to 4.30 p.m. and Tom DiMenna singing Gordon Lightfoot from 5 to 7 p.m. Tickets are $45 and will be going fast. FMI: Details and Tickets
---
Hope Orchards Fall Festival

Sunday, October 9—Hope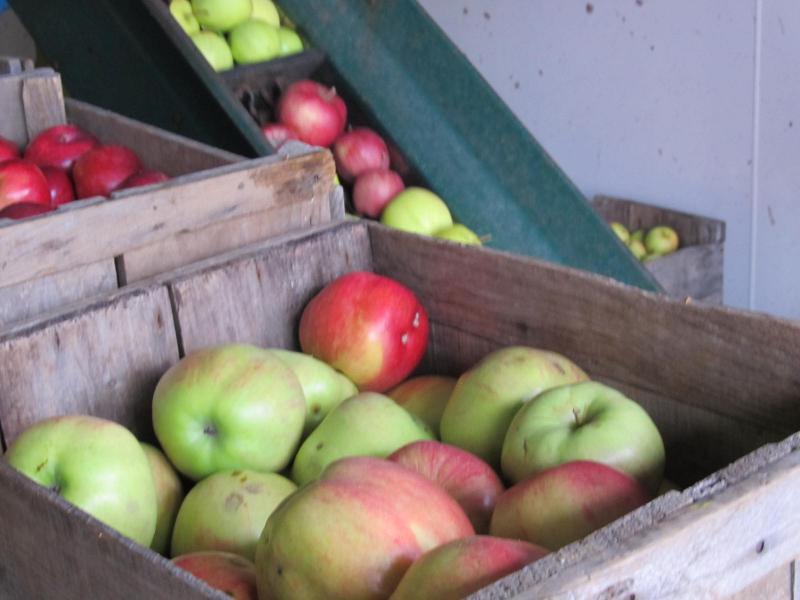 Come to the small family-owned orchard in Hope (434 Camden Road-Rte. 105) for a day of apple-picking, (20 varieties of apples and three varieties of pears) from 10 a.m. to 4 p.m. Rosey Gerry and his musical friends will provide live entertainment from 1:00 to 3:00 p.m. Joining him will be bass player, Jimmy Ostergard; fiddle/mandolin queen Lise Becu and the mojo master of banjo, Stevie Davis. Check out our past story on Hope Orchards. FMI: Details
---
Kay Stephens can be reached at news@penbaypilot.com