Transformations
DeeDee Conover: Reflecting on B.B. King's music
Listening to his music for the first time makes me want to close my eyes and dream of how it is or how it was. All about love, different kinds of love. The strongest for B.B. King being his Lucille; his guitar. It takes him on his journey where he wants to be. It takes me in and out of a sad place as Lucille just wants to play "the blues all day long."
It asks the question who is my Lucille? What is it that makes me "feel like I do"? Or who is the someone or something I can "always depend on"? No matter what it is his Lucille will always want to play the "blues all night long".
There is that steady heartbeat sound that supports Lucille. There is B.B. King who brings the best out of Lucille. Who or what brings out the "strong and powerful" part of you? Of me? What is your key to the highway? Do you feel like listening to "the blues all night long"? Is that what turns you on?
This is an age of crossroads for me. There have been many friends now slowly dying, or having hip replacements, knee replacements, shoulder surgery, or inner problems. For the younger generation there are divorces, those looking for jobs, those giving a new meaning to what makes up a family. So do we "play the blues all night long"?
Maybe it is time to slow down, to meditate, to be in the moment, to eat well, (almonds, salmon and cheese), to drink lots of water, to exercise. All these words and practices are familiar to the youth and the aged at this time in my life. I don't want to "play the blues all night long".
There is so much going on over the planet, but isn't that true for all life in transition? People acting up, trying to get along as blood and water runs the same through all our veins. The quaking of the earth, the overloading and dying of the creatures of the sea, the pollution of the air.
I ask, is it time to slow down maybe at least once in a while and just listen to the blues all night long? Then go into action. Be part of today...
---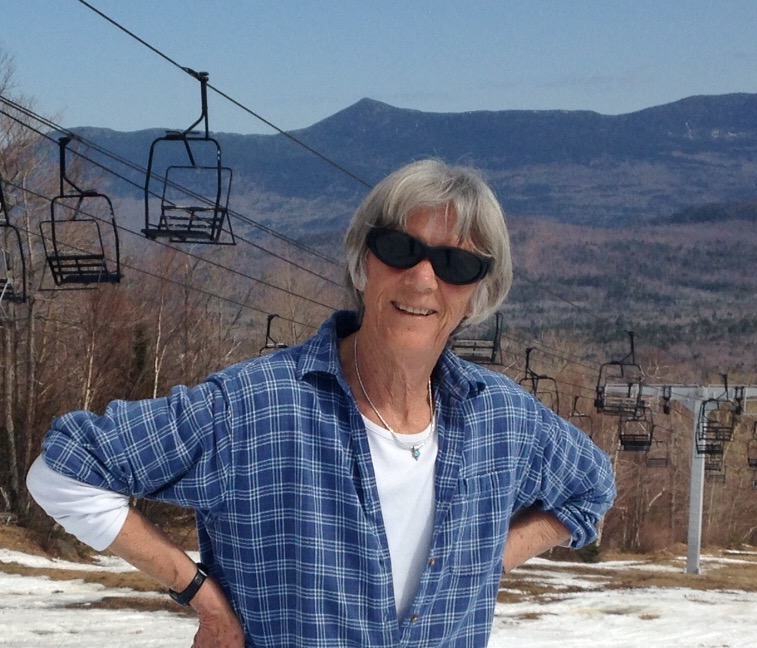 Deedee Conover is a native Mainer who splits her time between the Midcoast and Massachusetts. She is a teacher, mom, grandmother and Curtis Island caretaker who has taken up writing in her retirement years while enjoying all the seasons that Maine has to offer.
---
Transformations
We tell stories.
We tell stories to make sense of our lives.
We tell stories to communicate our experience of being alive.
We tell stories in our own distinct voice. Our own unique rhythm and tonality.
Transformations is a weekly story-telling column. The stories are written by community members who are my students. Our stories are about family, love, loss and good times. We hope to make you laugh and cry. Maybe we will convince you to tell your stories.
— Kathrin Seitz, editor, and Cheryl Durbas, co-editor
"Everyone, when they get quiet, when they become desperately honest with themselves, is capable of uttering profound truths. We all derive from the same source. There is no mystery about the origin of things. We are all part of creation, all kings, all poets, all musicians; we have only to open up, only to discover what is already there." — Henry Miller
Kathrin Seitz teaches Method Writing in Rockport, New York City and Florida. She can be reached at kathrin@kathrinseitz.com. Cheryl Durbas is a freelance personal assistant in the Midcoast area. She can be reached at cheryldurbas@tidewater.net.