This week's Spotlight throws in a Thursday and a Monday event just to stretch out your weekend that much longer. The heat wave is over and the living's easy.
Wiscasset Art Walk with Sidewalk Drums

Thursday, July 28—Wiscasset
The Wiscasset Art Walk tonight features something really unique: percussion instruments strewn throughout the sidewalks so that attendees can bang on the drums all day. Jim Doble of Union is bringing materials to build an amandinda, a xylophone-like instrument played in southern Uganda. The Art Walk goes from 5 to 8 p.m. Free to the public. FMI: Art Walk
---
Union Fair

Wednesday, July 27 through Sunday, July 31—Union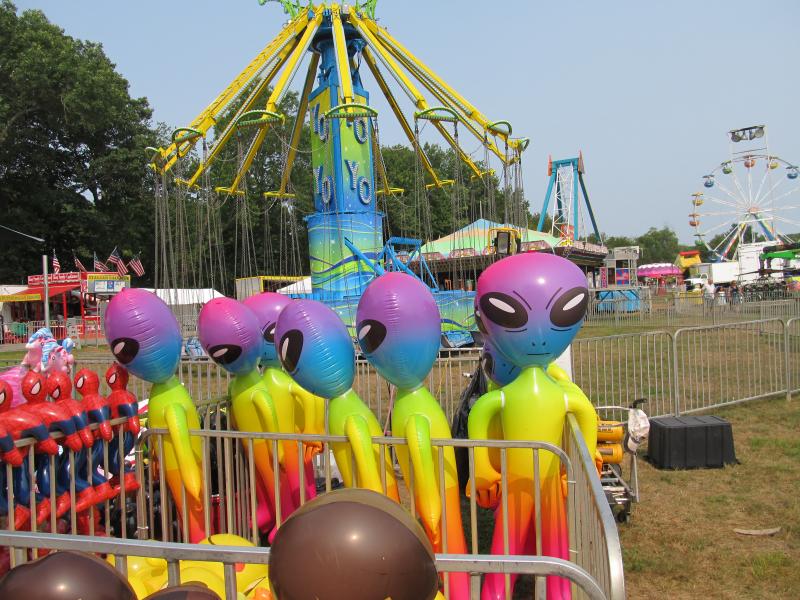 The Union Fair is underway, a reminder that we are past mid-summer point and all need some downtime. 4-H exhibits, livestock shows and auctions, exhibition hall, demolition derbies, harness racing, fireworks, live music, and more. Highlights this weekend include Wild Blueberry Festival Day on Friday, Children's Day on Saturday, and Demo Derby Day on Sunday. Admission is $20 per person (includes all rides) or snag the early-bird deal (no rides)for $10 from 8 a.m. to noon. See more admission prices. FMI: https://www.unionfair.org
---
Happenings on the Harbor

Sunday, July 31—Rockport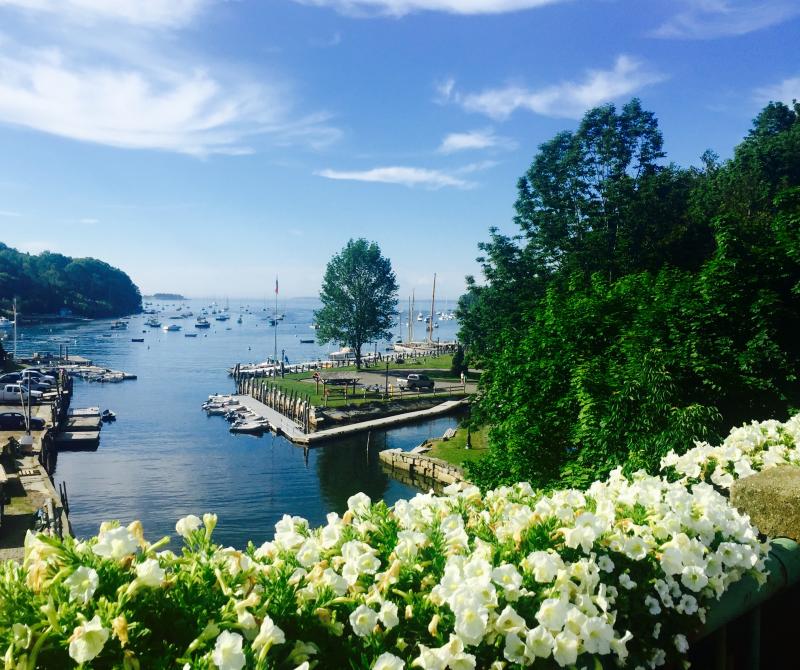 Grab your picnic blanket, your lawn chairs, your YETI, and snacks–The Right Track band with opener Bella Barnes is going to get Rockport Harbor dancing with food trucks serving at 4 p.m. and the music starting at 5 p.m. This event is free to the public. FMI: Happenings on the Harbor
---
Belfast Summer Nights Street Party

Monday, August 1—Belfast

The 13th Annual Belfast Street Party will take over downtown Belfast from 5 to 9:30 p.m. on High Street in front of City Hall. There will be entertainment, rides, a bucking bronco, a climbing wall, an obstacle course, and all kinds of activities for children. A $10 pass gets unlimited access. Volunteers are still needed and will get a free pass for rides. Call 338-1975.
---
Kay Stephens can be reached at news@penbaypilot.com