I'm going to state right off the bat that I want something from you readers. Nothing for me, but something important for you.
I arrived very late in my parents' lives so my grandparents were not in the picture.  As a child, I saw a photograph or two, but never asked any questions. My mother had eight sisters who got together once a month, so her family history was an open book, but my dad never said much about his family. I knew that he was born in Walkerville, Montana, in 1900 and in 1903 the family moved to Maine.
Of course, there were aunts and uncles whom I knew, but nothing about the generation prior. Dad passed away in 1987 and for many years after that, I just accepted what little I knew.  Not long ago, my cousin, Tom Hardy, who dove deep into genealogy, shared some facts about my grandparents that he had uncovered in his searches and I found it all intriguing.
As luck would have it, about a year ago on my first trip out west, I was able to visit my grandmother's grave in Wisdom, Montana, a tiny town southwest of Butte, Montana. 
With my cousin, Tom's, help and an old picture and address, I visited the house where my dad was born and got a wonderful tour from the people who live there now.
With a little genealogy searching on my own and Tom's help again, I discovered that my grandfather was buried in Waldo, Maine. Since my trip out west I wanted to go visit the grave and Tom graciously offered to go along, but life got in the way until just a little bit ago when I made it a priority and we went to the grave.  It's a nice little cemetery, much like most in small rural Maine towns. Granddad's grave is at the top of the hill, probably because the family plot is quite old.  Maybe they chose the spot. I don't know. That's the reason for this article.  There are lots of things I would like to know about my family that I will never be able to find out.  Facts have been pieced together, but first-hand accounts would be precious to me today.
My grandfather was born here in Maine and moved to Montana, probably to look for gold. Guess that's where he met my grandmother.  In 1900, they and the kids moved back to Maine.  How? What was available for transportation? 
Dad probably didn't remember but I bet his father had some stories about that trip.  I'll never know.  In 1919, the family was moving back to Montana. My grandmother and my youngest uncle left first, but got the influenza and died, leaving my grandfather in Maine with the rest of the kids.
What a story. 
My dad was old enough to be on his own, but I believe he did live with a family in Camden for a short time and the rest of the brothers and sisters were boarded out to relatives or friends.  My grandfather died two years before I was born.
We're coming up on Father's Day and while I know your folks will appreciate your gifts and time, take this opportunity to ask questions. And if I may be so bold to suggest, write things down. 
Maybe you don't care that much, now.  Maybe your parents or grandparents don't think they have much to share but push them. Get them talking. When people are gone, their stories are gone, and little bits of history are gone with them. 
I would love to know more about why my grandfather moved to Montana, how he met my grandmother, what Butte and Walkerville were like in the late 1800s, what the trip out and back was like; the list is long.  I could have had all that if I had just asked.  But now it's gone forever. Sure, there are factual items like census and new articles to piece things together, but they're not the same as first hand accounts of what things were like.
I'm planning to take both Jesse and Tera to Waldo to visit the grave so that they will know were it is. Maybe the grandkids if they're here. What they choose to do with that information is up to them. 
We'll also go visit the folks down at Seaview just to be certain that they are checked out on that. 
We need to go to Burkettville and visit the Miller Lot to keep that alive, too.
In this fast-paced, digital, always-on-the-phone life we live, it's important to step back in time, learn about your ancestors and pass that on to your kids.  That's what I'm asking you to do.  Ask questions.  Write things down.  Share with your kids.
From the feedback I get, it appears that people of all ages read these little bits.  If you're the grandparent or parent, do your part as well and share your stories with your kids and grandkids.  If they're not listening (shame on them and they will someday regret that) write your stories down.
The stories make us who we are.
p>Bill Packard lives in Union
---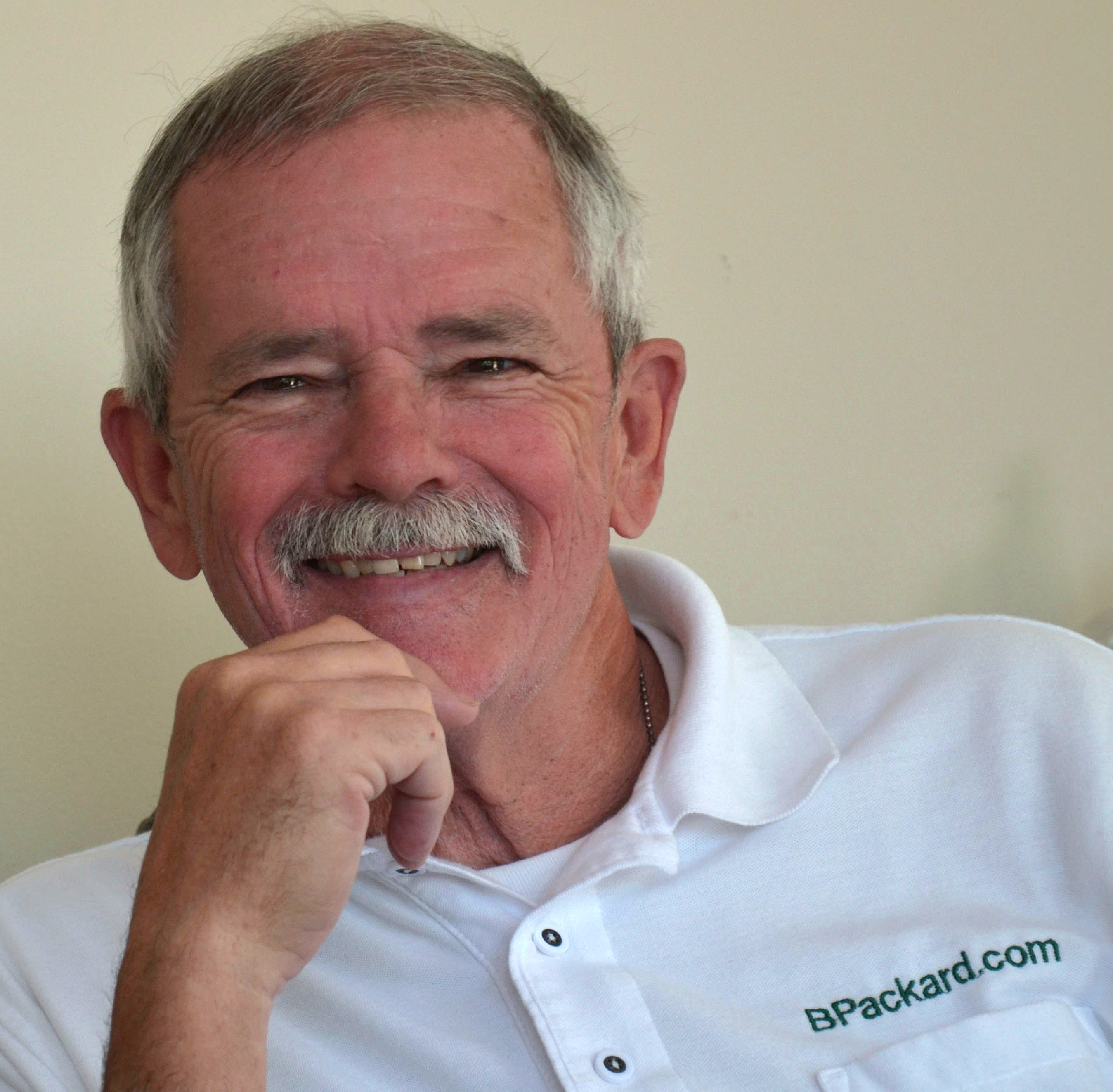 Bill Packard lives in Union and is the founder of BPackard.com. He is a speaker, author, small business coach and consultant.