I voted for the bond to build a new Rockport Public Library based on a building size of 7,000 square feet. 
A 7,000 square foot new library seemed a generous size and investment by the tax strapped Rockport voters to replace the (then), existing 3,500 square foot library.
Since breaking ground in the beginning of June, most of the funds allocated to build the new RPL have been spent creating a 5,000 square foot space with a main entrance onto the Russell Avenue street level.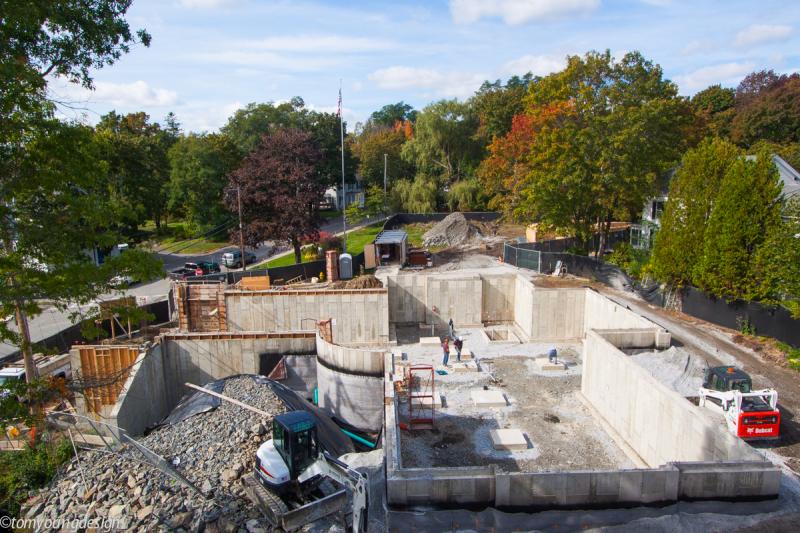 Extensive drilling, blasting, jack hammering and excavation, were required to remove the solid ledge to make way for this 5,000 square foot first level. 
This lengthy excavation was followed by a complicated, expensive concrete foundation with 11 foot high walls. 
This has been an expensive space to create so far, and I fear it's going to cost even more before we're done.  
The 5,000 square foot lower space will be used; why else would the town incur the extra expense? But I didn't vote for a bond to build a 10,000 square foot building. 
From the new Russell Avenue floor level there will be a rise of 11 feet to the upper floor level, which has a second main entrance onto Limerock street. 
Today, I can see that this voluminous 5,000 square foot lower level appears to be pushing the whole building skyward. 
Soon, we will begin constructing the 5,000 square foot second level that appears to be 6-plus feet above the Limerock Street level.
This will require raising Limerock Street to help make up for the height of the upper floor level. 
It's apparent today that the high exposed concrete walls of the new RPL will be challenging to landscape.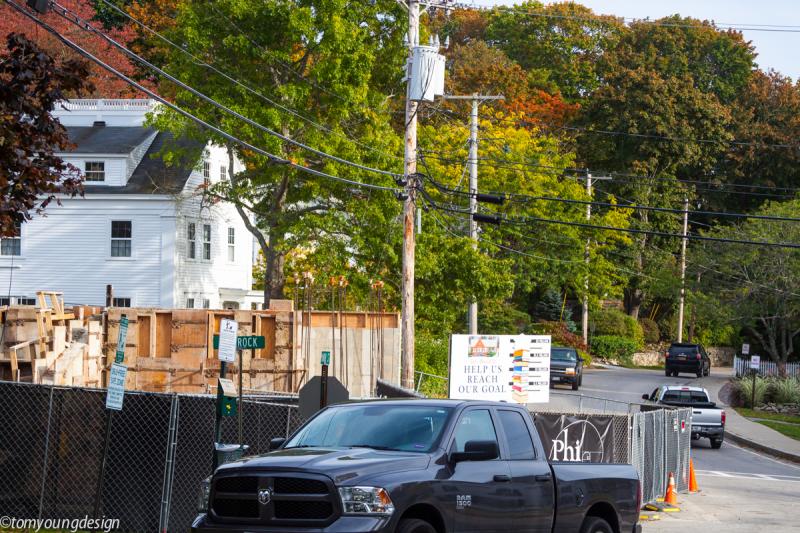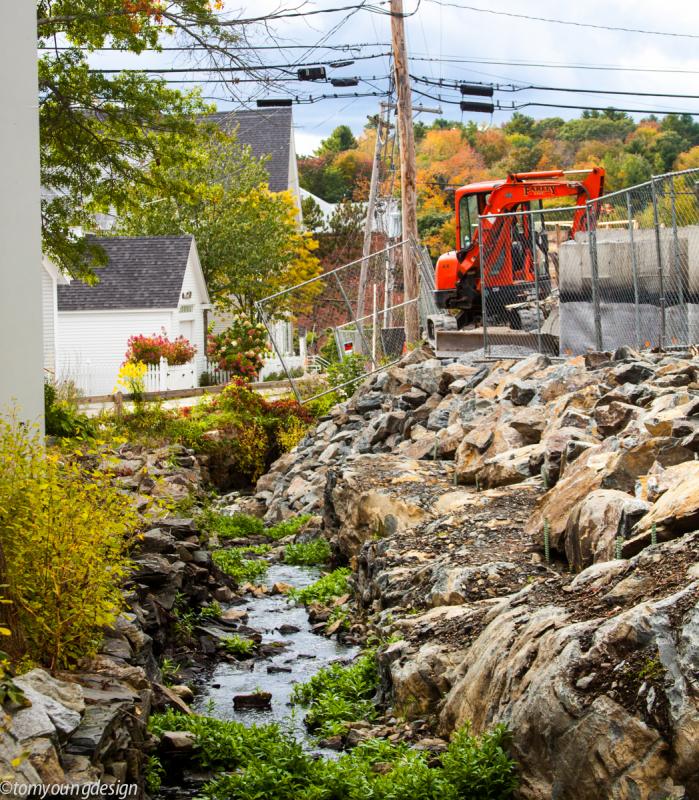 Agents for the town have assured me things will work out and direct me to refer to the plans (I have studied the elevations and floor plans, from the start). 
I fear the elevation plans don't reflect the reality, now unfolding at 1 Limerock. 
I'm hoping those in charge are correct but I am worried about how the new 10,000 square foot RPL with it's high concrete walls, will visually fit into the neighborhood, and how much it will ultimately cost the taxpayers. 
As someone who enjoys the village (and an abutter), I hope we know what we're doing. 
Tom Young lives in Rockport