Transformations...
JoAnne Bander: A Neighborhood of Friends
While I couldn't see our next door friend and neighbor Sam, whose house is set back down a long driveway, I could hear him screeching as always to their miniature Yorkshire terrier. "Pumpkin, come here, come here right now. Pumpkin, you bad boy, come now!" Sweet as they are Pumpkin, their fourth in a long line of Yorkshires, was a yelping terror whose jumping on visitors had scared off at least one neighbor.
There was no sign of activity at the Smiths. Sally and Jim Casey were long gone, their house closed and driveway unplowed; they were working the ski slopes of Deer Valley not to return until April.
As I looked past Terry and Roy Morris' to see if the tide was in or out, I noticed cars and what looked like activity. They each must have been close to 90 years old and in frail health; after a series of injuries and illnesses they had moved the past spring into The Homestead, at least temporarily. I'd seen them at a memorial service for a neighbor in July, and then at the September Spruce Head potluck, but not since. While I thought of walking down to check things out, I was enjoying my rhythm and solitude too much to stop.
Moments later a pick-up truck pulled up beside me. It was Phyllis Stokes, our New Year's Eve hostess. The prior year she and Alan had surprised me with birthday cupcakes spelling out my name and then mailed me a birthday card signed by the whole neighborhood, most of whom had arrived after we had already departed for Miami.
"Thanks for that lovey thank you note and the delicious potatoes with crème and caviar you brought."
"Thanks to you!" I responded and, realizing that her pickup had been in the Morris' driveway, "Why were you at the Morrises? Is everything OK? I thought they were at The Homestead."
"They've been back a few weeks. Terry really didn't want to move back but Roy insisted. They have help all morning and from late afternoon until bedtime but they are struggling. They needed a few items from Walmart and I am racing there because I have to take off soon for that electronics show in Las Vegas." She and I promised to catch up Memorial Day and she sped off.
I kept walking without seeing anyone else until I got to the end of the street and decided to pop into Susan and Doug James' house. Doug, a handyman and jack-of-all-trades who built small boats and watched our house during the winter, lived at the top of the street. I entered into the kitchen that was as always warm; the smell of baking bread made me salivate.
Susan, who had been a professional baker, and Doug were sitting over a cup of coffee. "Came to say goodbye. We'll be back up on February 16th. Did you know that the Morris' are back in their house?" Knowing how close Susan was to Terry through the Spruce Head Community Association I was very surprised when the answer was no. "We've been so busy with Christmas and catch-up I just haven't been out and around."
We chatted a few more minutes and then I started speed walking back to the house with the same sense of high I had felt all morning. I checked email one last time before packing up my laptop. There was a message from Alan Stokes in response to my thank you. "Dear JoAnne & Michael, It was our pleasure. What a great neighborhood of friends we have! Best always, Alan".
There was my answer. What made me so happy in Maine? Yes, looking out on our tidal water cove with lobster boats afloat and the constant shifts of light and the wading birds on the mud flats at low tide. Picking blackberries and blueberries along the road. But more than anything else it was the neighbors and neighborhood.
Safely back in Miami and with the calendar full with concerts and lectures and dates with dear friends of over 40 years—but all that have to be organized months ahead—I found myself thinking back to our Spruce Head community.
The writings of the Harvard sociologist Robert Putnam whom I'd heard speak when his 2000 book, Bowling Alone, was released came to mind; he'd written about the collapse and revival of the American community. Discussion of that same theme is again topical as Sebastian Junger's new book, Tribe, explores what we can learn from tribal societies about loyalty, belonging and the eternal human quest for meaning—and why we are stronger when we come together.
In Spruce Head we'd found an environment that fosters informal and ongoing relationships constantly enriched by encounters at the neighborhood post office. Walks along Patten Point Road with the time to stop and visit a neighbor pruning her bushes. The knowing that it is OK to knock on a back door and pop-in with a quick question or to catch-up. The potluck gatherings of the Spruce Head Community Association.
Jan. 23 I opened an email from Doug. "I'm not sure that you have heard yet that Terry Morris passed away earlier this week. We were at the funeral mass yesterday." I'm sure that the rest of the neighborhood was there also. I sent off our memorial donation to the St. George Firefighters and Ambulance Association, as suggested, and wrote a condolence note to Roy.
I'll miss Terry's voice on my message machine when we return in May. "JoAnne, this is Terry Morris. I know you are back in Miami but if you still want to have your birthdays and anniversaries posted in the annual Spruce Head Community Association calendar you need to drop off $5 as well as $7.50 for a copy of the new calendar as soon as you get back."
I look forward to being at the first Spruce Head potluck of the season on May 23, when I know there will be a special tribute to Terry—and maybe by then to Roy also. In Spruce Head we aren't a tribe, but we are a community.
Epilogue: Roy Morris died on April 9, 2016, after a brief illness. He was 91. Terry had died on Jan. 19, 2016, at the age of 88. As predicted, they were both memorialized at the Spruce Head Pot Luck on May 23.
---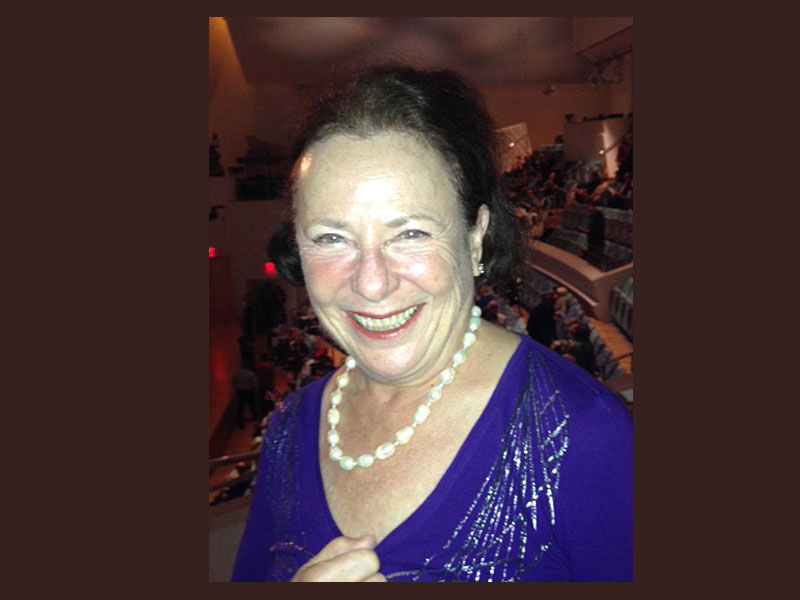 JoAnne Bander is a writer and consultant who lives in Miami, Fla., and Spruce Head. Her writing focuses on personal commentary about current issues and the sustainable food movement.
---
Transformations
We tell stories.
We tell stories to make sense of our lives.
We tell stories to communicate our experience of being alive.
We tell stories in our own distinct voice. Our own unique rhythm and tonality.
Transformations is a weekly story-telling column. The stories are written by community members who are my students. Our stories are about family, love, loss and good times. We hope to make you laugh and cry. Maybe we will convince you to tell your stories.
— Kathrin Seitz, editor, and Cheryl Durbas, co-editor
"Everyone, when they get quiet, when they become desperately honest with themselves, is capable of uttering profound truths. We all derive from the same source. There is no mystery about the origin of things. We are all part of creation, all kings, all poets, all musicians; we have only to open up, only to discover what is already there." — Henry Miller
Kathrin Seitz teaches Method Writing in Rockport, New York City and Florida. She can be reached at kathrin@kathrinseitz.com. Cheryl Durbas is a freelance personal assistant in the Midcoast area. She can be reached at cheryldurbas@tidewater.net.