A few days ago I sat outdoors enjoying the perfect weather on Matinicus. Most of us concur at least roughly on what "perfect" weather for sitting at a picnic table means: warm, bright, dry, and offering just the gentlest movement of the air, a faint rustle maybe, but nothing you'd seriously call wind. Nothing to blow hair into your eyes; nothing chilly to make you unroll the shirtsleeves.
I indulged in some ruminations on wind and water, as a sort of low-grade feeling of guilt came with that idyllic afternoon when a mere thousand miles away, a Category 4 hurricane was about to ram into a heck of a lot of people. We now have the luxury of hindsight, as they always say, and sure, the category of ol' Florence was downgraded a few steps as she hit land, but that numerical pigeonholing is a lot less relevant than we like to imagine.  Wreckage, danger, and misery can accompany any storm, of any category, and the greater problem isn't usually the wind. 
The astonishing sight of a large cyclone from space, with its white, cottony swirl and nearly perfect doughnut belies the forces involved. The idea that our atmosphere--mere air, after all—can pick up and carry billions of tons of water is a mental stretch until you have been through it. It's so easy to think of air as sort of nothing, really. 
The presence of a hurricane on our radar—and on my laptop's screen as I hover over too many specialized weather sites—keeps me thinking about the wind in the abstract. Here on this offshore island the wind is over our shoulder much of the time. Mariners and aviators do not think of air as "nothing, really," but we have had it easy, lately. The past few weeks have been pretty calm, for the most part; ferry trips have been tolerable more often than not, sometimes even pleasant, and the lobstermen have far bigger complaints than an odd day not fit to go out. This calm atmosphere isn't our typical experience. Our default gustiness may not be destructive wind, the cyclone or the tornado or the microburst, but it is enough to make us sit up and take notice. All winter and through much of the spring and fall it is, "Will there be trees coming down on power lines? Is my boat safe on its mooring overnight? Is the roof of my summer place losing many shingles? Will they run the ferry or not? Is it flyable?"
FEMA sent me to hurricane school a few years ago in Miami, for Knox County, and I enjoyed every bit of that training even though some of it was geared toward the evacuation of cities. I came away with a healthy respect for the fact that prediction is mostly statistics, and that no, it isn't true that "weathermen these days don't know anything; the old guys were better." I got to meet a couple of the "Hurricane Hunter" pilots, too. By the way, if ever given the chance yes, I would go. 
Here is what we learned, in short, at the National Hurricane Center-- and Americans have seen it again and again: fear the water. The wind will come through and be trouble, dramatic and frightening and newsworthy, and then it will be gone. But the water will ruin everything.
People who worry about the remoteness of islands, but have never been here, sometimes imagine that in a big storm the ocean would overtop the island and swallow us up. This island is not flat, hardly a coral atoll, and there is safety from the sea upland, among the homes on the ridge. There is this story going around that the Canary Islands across the Atlantic may someday break up, releasing enough energy into the water to cause a massive, civilization-ending tsumani that could inundate everything east of the Mississippi. Indeed, should that happen, we'd do well to be aboard ship that day although I suppose we'd then have to motor all the way to Minneapolis for our next meal. For that, no 75-foot elevation would help. Barring something like that horror, hardly imaginable, we can go inland, and inland means a quarter mile to the center of the island. 
I remember once years ago, before anybody on Matinicus had any contact with "emergency management" in its official sense, the sheriff's department called up and said that the word had gone out that anybody living within a couple of miles of the sea should evacuate inland. The suggestion was that we should get off the island, as the hurricane (Bob, was it, maybe?) was headed our way. In reality, though, the most dangerous thing any islander could have done, once the winds were up like that, would be to try and cross Penobscot Bay in a lobster boat or a small airplane. That is no decision to make late.
We would suffer less in a severe storm than might a large city, where millions of people depend upon others or have no resources to help themselves. Here, most are physically able to get out of harm's way, none are without at least one friends or relative, all speak the same language, nobody lives in any sort of facility, and all have at least some transportation resources. Food is stockpiled and resources are easily shared. The same cannot be said for many in the path of Florence and her waters—or Harvey or Maria or any of the others. Here, our smallness and our limited demographic—mostly working people, few children and few elderly and few unwell—are an asset in an emergency. To be sure, you don't want to be stuck on an island with a ruptured appendix or anything else requiring a surgeon, and you don't want to be stuck here in a forest fire, or with a sick baby, or as your symptoms get worse. We are not well served by being naïve about our self-sufficiency. But an islander knows that we are all potentially first responders. 
We are heartened by footage on the news of the "Cajun Navy," the informal assembly of civilian rescuers with shallow-draft recreational fishing boats, often what is needed in flooded streets. These guys go toward trouble, in mind to help their fellow man as Good Samaritans, so-called. Mariners are like that. 
I've made comments to the emergency management professionals before about how we'd "water down the stew" in the event of disaster or privation, but that's not quite a joke. My thoughts, kept to myself or confessed in the newspaper, when it comes to disaster response always seem to come back around to that, not just because I have the childish tendency to make wise-aleck remarks at authority and bureaucracy, but because it's the truth. Training and communication is essential, good procedure matters, equipment makes a big difference, and budgets and committees and oversight and policy are part of the reality, but it is always the human hand that reaches out to grasp another, in the water or in the wind. Nobody ever helped another human being except by acting like a human being. 
More Industrial Arts

When pigs fly, and this time no kidding
Old news, and eels
Freeboard Logistics, at your service
Winter beach redux
Enjoying, and supporting, our local small businesses
I know why they call it the 'holidays'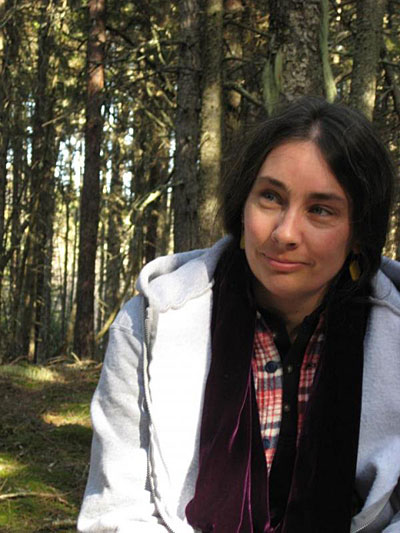 Looking back over years of island Thanksgiving
Maine, where it's perfectly normal to be self-employed
A home for the teacher, a wringer washer, a sea turtle...How to get a teacher to an island
Cardinals, cows, and computers – A few things have changed in 30 years
A great place for honeybees 
• Apple blossom time (June 7, 2017)
• Old fogeys, twitchers and stowaways: a birder's evolution (May 22, 2017)
• LifeFlight visits Matinicus Island for community training (March 20, 2017)
• At what risk? (Feb. 7, 2017)
• Using it twice (Jan. 25, 2017)
• Christmas on Matinicus, back a ways and these days (Dec. 19, 2016)
• Remember civilian heroes – A Christmas tree, two guys named Coleman, and a lot of other people (Dec. 19, 2016)
• Eva Murray: Haul away, haul away, boys... (Nov. 23, 2016)
• Politics, the middle ground, and a few probably unwelcome observations (Nov. 5, 2016)
• Islander (Oct. 20, 2016)
• Eva Murray: Brier, Muck and Igiugig (Sept. 28, 2016)
• Doctor Lightning (June 27, 2016)
• Search and Rescue (May 27, 2016)
• It's about the water (May 11, 2016)
• Eva Murray: In defiance of mud season - tips for the inspired homeowner 
• Plesiosynchronicity, and a snowy day
• A day of planning and practicing in preparation for major storms (posted March 10, 2016)
• Time to take down the (island) Christmas tree (posted March 3, 2016)
• Snow Day on Matinicus (posted Feb. 14, 2016)
• Going to Rockland for pie (and beer and art glass and ukuleles...) (posted Feb. 3, 2016)
• Eva Murray: Pencil to paper (posted Jan. 21, 2016)
• A new year, a new winter (posted Dec. 31, 2015)
• 'A tiny, happy place' (posted Dec. 14, 2015)
• Metal artist Blair Clement brings wave-washed junk to life (posted Sept. 20, 2015)
• Maine veterans and a most sentimental biker (posted June 1, 2015)
• Wild Island Child (posted April 8, 2015)
• Last holdouts of offshore outpost finally accept reality (posted April 1, 2015)
• Truck on boat (posted March 16, 2015)
• Public works (posted Feb. 25, 2015)
• A constant struggle (posted Feb. 14, 2015)
• Pie Hero, Pie Villain (posted Jan. 29, 2015)
• Safely out to sea (posted Jan. 27, 2015)
• Je suis (posted Jan. 13, 2015)
• Making merry on Matinicus, with only a few (posted Dec. 25, 2014)
• The smallest emergency medical service around (posted Sept. 29, 2014)
• Islanders host 'Man Overboard!' discussion, rescue demonstrations (posted Sept. 8, 2014)
• Logistics (posted July 31, 2014)
• Black Hawks over Criehaven (posted July 16, 2014)
• On a sunny Saturday, when the steel band came to Matinicus (posted June 6, 2014)
• The last day of winter (posted April 16, 2014)
• Puppies, basketball champs not injured by explosive five-bulldozer wreck, dump fire, and zoning board (posted March 13, 2014)
• In a good old hardware store (in memory of Everett Crabtree) (posted Feb. 28, 2014)
• What is it like to be one of Maine's Search and Rescue volunteers? (posted Feb. 9, 2014)
• Arts and hobbies (posted Jan. 31, 2014)
• Santa Claus and the yard sales - why I own more monkey wrenches than you do (posted Jan. 15, 2014)
• Quiet on this last day of the year (Dec. 31, 2013)
• A one-room school Christmas (posted Dec. 21, 2013)
• Here's wishing us all a little rebellion in this happy season (posted Dec. 12, 2013)
• Roadside assistance (posted Nov. 27, 2013)
• On the many kinds of emergency responders (posted Nov. 18, 2013)
• (In defense of...) Breakfast for supper (posted Oct. 22, 2013)
• Fish Factory (posted Sept. 9, 2013)
• 350 dot Rockland... and many ruminations on small efforts (posted Aug. 30, 2013)
• Trains and planes and heroes (posted July 15, 2013)
• Joining the community of artists (posted July 4, 2013)
• Worth every penny (posted July 27, 2013)
• It's about showing up. Some thoughts on EMS Week (posted May 27, 2013)
• Ethanol, gasoline, and public safety (posted April 17, 2013)
• A system that makes it hard on people who want to do the right thing (part 2) (posted March 29, 2013)
• A system that makes it hard on people who want to do the right thing (part 1) (posted March 21, 2013)
• 'It's important' (posted Jan. 18, 2013)
• Tree crew (posted Dec. 28, 2012)
• Light the candles (posted Dec. 13, 2012)
• Firewood (posted Dec. 2, 2012)
• Missing man formation (posted Oct. 18, 2012)
• In the middle of the bay (posted Oct. 3, 2012)