Back in the fall of 1981 I was 17, living halfway between the 'Keag and Spruce Head, and working two shifts at the Port Clyde Foods sardine cannery at the foot of Winter Street. There were few places to eat in Rockland that stayed open late, particularly after the tourists left, which, in those days, was a lot closer to Labor Day. Few places, anyway, where a 17-year-old girl, without much spending money and who was not looking for trouble, was welcome. I became a regular patron, along with a few beat cops, of a hole-in-the-wall pizza and sandwich place called the Rockland Chipyard.
I happened to be there for their last day open, which was not hard because I was more or less a regular, hanging around eating my dinner and reading my paperback. I had a low-paying job and no car of my own yet — or maybe I had the $500 Buick by then. Material prosperity was not the order of the day. Buying my supper after work was the peak of luxury, rather than eating yet another tuna sandwich carried from South Thomaston. Walking out the Chipyard's Main Street door for the last time, knowing that I would not eat there again, was not a happy moment. 
In those days, things were pretty tough in Rockland. Many storefronts were empty, old reliables were closing one by one, no business had it easy, and it was an especially hard time to be a start-up.
My point, with that walk down memory lane, is that it is hardly any one customer's particular burden to keep a business open, no matter how much we may appreciate its presence in our community. We hope the proprietors know we cared, but we wonder if that matters at all in the end. The demise of a friendly local business which added something real to our daily lives is a loss indeed.
"If the item is very heavy, or we truly have no time to shop, or we're looking for something which nobody around here carries, it only makes sense to order for delivery. But is that really always the case? 
"When we browse the stock in brick-and-mortar stores at leisure, taking pictures with our phones prior to placing our orders online, that argument looks a bit weak."
A couple of years ago my husband and I and a friend down the road discovered a little restaurant out on Route 1 at the edge of town called Himalaya. As much as I enjoy both Chinese and Indian cuisine, for a while I did not stop, because I snobbishly thought that nobody could make food from a whole bunch of culturally unrelated Asian countries and do them justice. I was wrong. Once we tried it, we fell in love with the tiny restaurant. The food was good, and the General Tso's chicken was really good, and it was looking like the Tibetan momo (dumplings) would have become a regular family staple. It was too late. One day we headed over there from the airport, in from Matinicus and looking forward to our meal, but the place was closed up for good. It's that simple. No cute little Tibetan toddler underfoot as we waited patiently for a slow-food Asian meal which was obviously and expertly cooked up from scratch. No momo. Everybody was gone, and no way to say thank you, either.
And, just few weeks ago, we got the sad news of the "going out of business sale" being held at Over the Rainbow Yarn on School Street in Rockland.
I loved the Rockland Chipyard back in my hungry, hitchhiking-to-work, sardine factory days, and my husband and I loved Himalaya after we finally discovered it, and I loved — er, still do love, for a few more days — Over the Rainbow. Until most of the stock was sold, the place was a visual feast, a real pleasure to the eyes; to enter the store was to leave the mud-colored bleakness of a slushy parking lot and be surrounded by a glorious technicolor fiesta. I will miss it deeply.
Here's the itchy part: In the days of the Chipyard, Rockland was on hard times. But let's be honest; things are not quite so tough in Rockland as they once were. To be sure, not everybody has spare pocket loot, and not everybody lives the "gentrified little city" life, and not everybody can afford to loiter around in the art galleries, or warm their fingers and toes and hearts and souls in the several pleasant cafes. But you've got to admit, a lot has changed in 40 years, and Rockland is, let's be frank, a good deal more prosperous than it was in the days when biker bars were among the most stable of establishments. There is less of a case to be made now that small businesses are doomed from the start because nobody can afford to patronize the Main Street area shops.
We can. Sometimes we just don't.
For many types of stores, there is now huge competition from online shopping sites that offer discounts that mom-and-pop shops find impossible to beat.
Mim Bird, the proprietor of Over the Rainbow Yarn on School Street in Rockland, described how online shopping was a competitor with which she simply couldn't compete.
"People would buy their yarn somewhere else, typically online, and then come in, ask questions and get advice," she said. "We got consistent feedback about how people loved our customer service, but without equally consistent patronage, we couldn't continue to offer all that helpful service for free.
"It's not the individual customer who doesn't buy yarn because they need to economize this year; it's a big pattern, it's about all of us being mindful of how we apportion our resources into our community."
Said Bird: "I honestly, from the bottom of my heart, am going to miss being here, and miss everybody who would come into the store. It's a two-way street."
Over the Rainbow did offer its own online store, so the issue wasn't shoppers not wishing to carry bags. I am in no position to lecture. We certainly buy things online in my household, too, but I am given pause to consider: Does the online shopping really save a lot? I mean a lot, like enough to make a difference in our quality of life, enough that we'd even notice that money in our pocket a week later?
If yes, then most generally anybody would agree that we should be good stewards of our resources. But what if ordering online from some large and distant distributor only saves a nominal amount? What if it's just the pleasing experience of finding a "bargain?" Supposing the price difference isn't much, but the service difference is real? Is it really a bargain if we've spent an hour online looking for the best price, only to save $1.29? What about the knowledgeable human being behind the counter? 
In some cases, for some people, avoiding the store and having the purchases shipped to one's address really is important. If the item is very heavy, or we truly have no time to shop, or we're looking for something which nobody around here carries, it only makes sense to order for delivery. But is that really always the case?
When we browse the stock in brick-and-mortar stores at leisure, taking pictures with our phones prior to placing our orders online, that argument looks a bit weak. I am entitled to make that case, too, because I live where it costs real money to fly one's shopping bags home from Rockland, and it may in fact be much cheaper to just use "free shipping." I still argue in favor of patronizing local shops when they carry what we want. Use them, as the saying goes, or lose them.
Thirty-plus years ago, when I worked at Passmore Lumber up by the arch on the Rockport-Camden line, (the store that is now an EBS branch) part of the fun was solving problems for customers. Sometimes this challenge was satisfying, other times exasperating, such as when a customer wanted to do something physically impossible or patently unsafe (you learn in the electrical department of a hardware store that the customer is not always right!).
From here on Matinicus, my husband, who is an electrician, used to call Russell Willey at Redlon and Johnson's back when that plumbing and heating supply place had a branch in Rockland, and ask him to translate between electrician and plumber.
"I need the thing that does thus-and-such… what do you call that?"
Likewise we used to pester Alan back when he worked at Standard Electric, who once asked, "Don't you island people ever do anything normal?"
All joking aside — and with thanks to the folks at F.W. Webb and Gilman Electric who field those type of calls these days — it definitely helps to have a human being to talk to.
I have some favorite businesses in the Thomaston-to-Belfast area which so far seem stable, but I resolve not take them for granted. I cannot singlehandedly buy enough ice cream, hardware, books, bean coffee, welding rod or gyro sandwiches to make the difference, but perhaps together we can ensure the long life of good local businesses, including locally-owned small chains. I wish to thank people with names like Lacy and Charles and Jacob and Curtis, Lynn and Elaine and Susan and Bill and Butch — and Mim — and so many others, who have answered the questions and looked up the parts and cooked the food and assisted with the work of obtaining this and that, from behind their counters, face-to-face. See you soon.
More Industrial Arts

I know why they call it the 'holidays'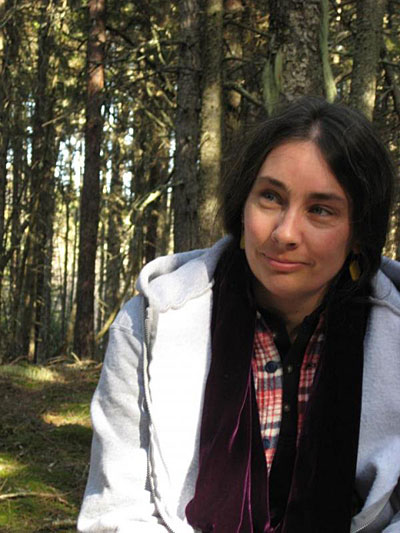 Looking back over years of island Thanksgiving
Maine, where it's perfectly normal to be self-employed
A home for the teacher, a wringer washer, a sea turtle...How to get a teacher to an island
Cardinals, cows, and computers – A few things have changed in 30 years
• Apple blossom time (June 7, 2017)
• Old fogeys, twitchers and stowaways: a birder's evolution (May 22, 2017)
• LifeFlight visits Matinicus Island for community training (March 20, 2017)
• At what risk? (Feb. 7, 2017)
• Using it twice (Jan. 25, 2017)
• Christmas on Matinicus, back a ways and these days (Dec. 19, 2016)
• Remember civilian heroes – A Christmas tree, two guys named Coleman, and a lot of other people (Dec. 19, 2016)
• Eva Murray: Haul away, haul away, boys... (Nov. 23, 2016)
• Politics, the middle ground, and a few probably unwelcome observations (Nov. 5, 2016)
• Islander (Oct. 20, 2016)
• Eva Murray: Brier, Muck and Igiugig (Sept. 28, 2016)
• Doctor Lightning (June 27, 2016)
• Search and Rescue (May 27, 2016)
• It's about the water (May 11, 2016)
• Eva Murray: In defiance of mud season - tips for the inspired homeowner 
• Plesiosynchronicity, and a snowy day
• A day of planning and practicing in preparation for major storms (posted March 10, 2016)
• Time to take down the (island) Christmas tree (posted March 3, 2016)
• Snow Day on Matinicus (posted Feb. 14, 2016)
• Going to Rockland for pie (and beer and art glass and ukuleles...) (posted Feb. 3, 2016)
• Eva Murray: Pencil to paper (posted Jan. 21, 2016)
• A new year, a new winter (posted Dec. 31, 2015)
• 'A tiny, happy place' (posted Dec. 14, 2015)
• Metal artist Blair Clement brings wave-washed junk to life (posted Sept. 20, 2015)
• Maine veterans and a most sentimental biker (posted June 1, 2015)
• Wild Island Child (posted April 8, 2015)
• Last holdouts of offshore outpost finally accept reality (posted April 1, 2015)
• Truck on boat (posted March 16, 2015)
• Public works (posted Feb. 25, 2015)
• A constant struggle (posted Feb. 14, 2015)
• Pie Hero, Pie Villain (posted Jan. 29, 2015)
• Safely out to sea (posted Jan. 27, 2015)
• Je suis (posted Jan. 13, 2015)
• Making merry on Matinicus, with only a few (posted Dec. 25, 2014)
• The smallest emergency medical service around (posted Sept. 29, 2014)
• Islanders host 'Man Overboard!' discussion, rescue demonstrations (posted Sept. 8, 2014)
• Logistics (posted July 31, 2014)
• Black Hawks over Criehaven (posted July 16, 2014)
• On a sunny Saturday, when the steel band came to Matinicus (posted June 6, 2014)
• The last day of winter (posted April 16, 2014)
• Puppies, basketball champs not injured by explosive five-bulldozer wreck, dump fire, and zoning board (posted March 13, 2014)
• In a good old hardware store (in memory of Everett Crabtree) (posted Feb. 28, 2014)
• What is it like to be one of Maine's Search and Rescue volunteers? (posted Feb. 9, 2014)
• Arts and hobbies (posted Jan. 31, 2014)
• Santa Claus and the yard sales - why I own more monkey wrenches than you do (posted Jan. 15, 2014)
• Quiet on this last day of the year (Dec. 31, 2013)
• A one-room school Christmas (posted Dec. 21, 2013)
• Here's wishing us all a little rebellion in this happy season (posted Dec. 12, 2013)
• Roadside assistance (posted Nov. 27, 2013)
• On the many kinds of emergency responders (posted Nov. 18, 2013)
• (In defense of...) Breakfast for supper (posted Oct. 22, 2013)
• Fish Factory (posted Sept. 9, 2013)
• 350 dot Rockland... and many ruminations on small efforts (posted Aug. 30, 2013)
• Trains and planes and heroes (posted July 15, 2013)
• Joining the community of artists (posted July 4, 2013)
• Worth every penny (posted July 27, 2013)
• It's about showing up. Some thoughts on EMS Week (posted May 27, 2013)
• Ethanol, gasoline, and public safety (posted April 17, 2013)
• A system that makes it hard on people who want to do the right thing (part 2) (posted March 29, 2013)
• A system that makes it hard on people who want to do the right thing (part 1) (posted March 21, 2013)
• 'It's important' (posted Jan. 18, 2013)
• Tree crew (posted Dec. 28, 2012)
• Light the candles (posted Dec. 13, 2012)
• Firewood (posted Dec. 2, 2012)
• Missing man formation (posted Oct. 18, 2012)
• In the middle of the bay (posted Oct. 3, 2012)