Folks, we're officially cracking the 70-degree mark this weekend. Break out the mint juleps, the Carharrt shorts, the lawn darts, the corn hole boards, and the grill. Combined with what we've got going on this weekend, it's going to be a scorcher.
Drink a Beer and Figure out a Whatzit

Friday, May 13—Union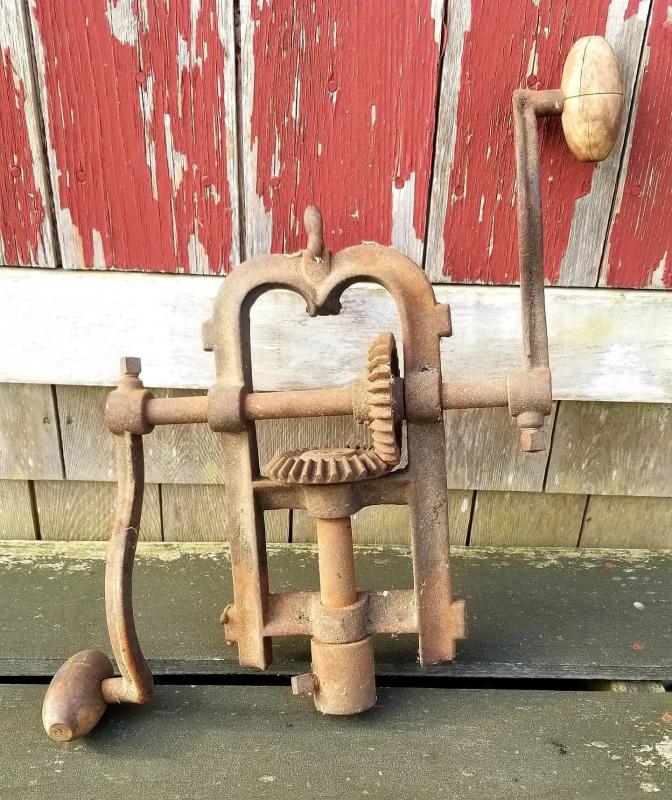 The Pour Farm is hosting an odd event in which a dozen or more curious old items will be on display for attendees to guess the use and/or name. Prizes will be awarded to the person with the most correct guesses. Try guessing what some curious old objects are or go deep in the barn/attic and bring something that has you stumped. This benefit for the Union Historical Society runs from 4 to 5:30 p.m. at 56 Crawfordsburn Lane, in Union. FMI: The Pour Farm
---
Four Comics—One Evening

Saturday, May 14—Belfast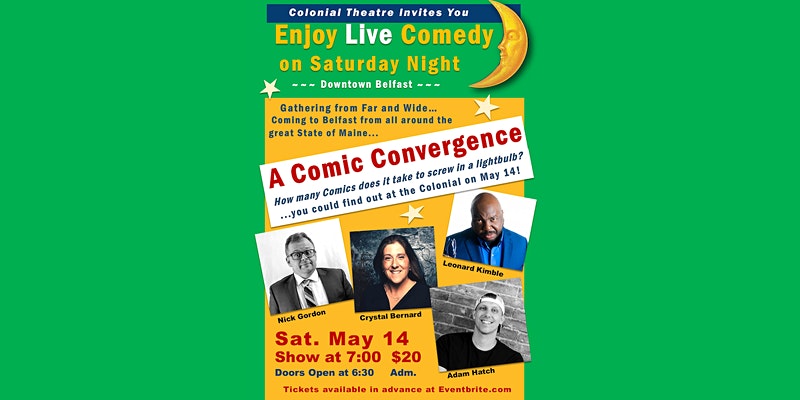 Four comics will take the stage at the Colonial Theatre starting at 7 p.m. Crystal Bernard, Adam Hatch, Leonard Kimble, Nick Gordon will be keeping it very real and funny. Adam Hatch has performed with Bob Marley, Juston McKinney, and David Letterman (see embedded YouTube clip). The Tiki bar will be open and the doors open at 6:30 p.m. Tickets are $20 and can be purchased here.

---
Music and Dancing at Ada's Kitchen

Saturday, 14—Rockland
The evening will start soft and slow when Maine original songwriter Becca Biggs takes Ada's Stage with her full album band at 9 p.m. and then will kick it up a notch when popular local ska band The Dolphin Strikers takes the stage at 10:30 p.m. FMI: Ada's Kitchen
---
Baby Goat Cuddles!

Sunday, May 15—Somerville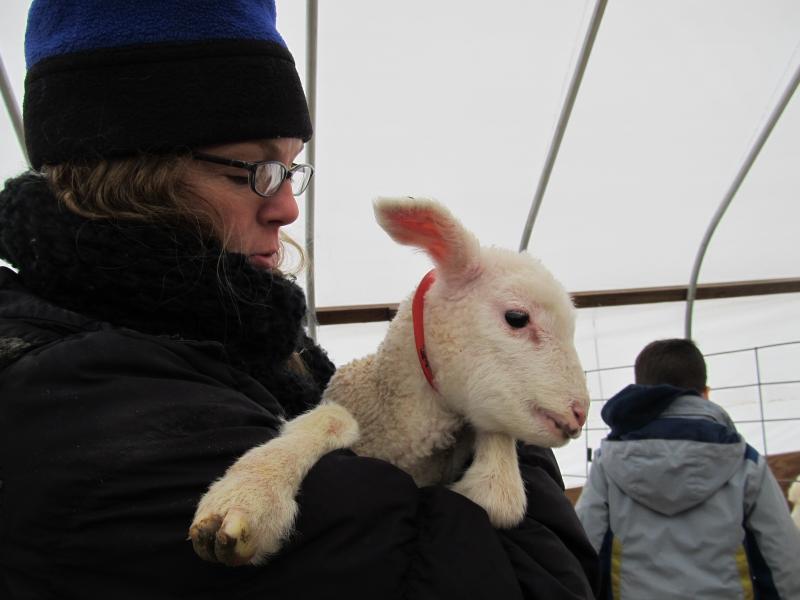 Kid hugging is actually a thing. And it's pretty darn cute to be able to pick up a baby goat and give it a nose kiss, no matter what age you are. The Pumpkin Vine Family Farm in Somerville is holding their yearly kid hugging session from 11 a.m. to 3 p.m. Thirty-four Mama goats gave birth to baby goats this season. Visitors can view a special new documentary on the babies' birth and Uproot Pie will be on site selling wood-fired pizzas. Their farmers' market will have baked goods, vegetables, fiber, local meat, plants, goat cheese, and smoothies. FMI: https://pumpkinvinefamilyfarm.com
---
Kay Stephens can be reached at news@penbaypilot.com