Transformations - Poetry
Karen Kelchner Hansen: Where I'm from
I am from the golden, sandy beaches and warm, tropical breezes of Southern Florida, palm trees and parrots flying free, long bike rides on lazy afternoons, smoothies and skinny dipping in the pool under the moonlight.
I'm from early morning road trips, sleepy eyes, capturing the sunrise and chasing the crashing surf.
I am from mermaids and dolphins and magical islands in the sun with glistening sea glass, napping on warm granite rocks, being lulled to sleep by the music of seabirds, ospreys, and eagles.
I'm from the lilacs that bloom in late May; filling my rooms with their sweet, delicate scent.
I am from a childhood lost, from the sounds of domestic violence, from the sting of a belt on my skin, from the shattering glass flying across the room, to growing up too fast, still a child but expected to be an adult, from a mother suffering from cancer to being a motherless child.
I'm from divorce, from physical abuse, from thirty years as a single parent to the joys of watching a boy grow into a man.
I'm from traveling at dawn to sit in freezing ice skating rinks for hours and hours, of hockey practices and games to emerging dedication, confidence and strength and lasting friendships made.
I am from the bright, neon lights of New York City to the casting calls on the lower east side, from child actors and models to stage parents who all think their children are stars.
I am from the way life should be, from the woods to the ocean, where the mountains meet the sea, from schooners to kayaks, paddleboards, running free and sunrise hikes up Mount Battie with Bodhi, my Golden Retriever.
I'm from the poetry of Mary Oliver and Edna St. Vincent Millay and the stories of Sarah Orne Jewett, the motivational mindfulness of Thich Nhat Hanh and Pema Chodron.
I am from lazy Sunday mornings, yoga, white jasmine tea, listening to Frank Sinatra and reading the New York Times contemplating where the day will take me.
I'm from Guatemala, from the children and families rising out of poverty in the garbage dump, to the homeless children in the villages surrounding Lake Atitlan who have touched my heart.
I am from volunteering, from leading groups of teenagers with wide eyes, seeing the world through a new lens; to wanting to make a difference in the lives of others.
I'm from a diverse group of friends from all over the world, from the United States to Guatemala, Croatia, Mexico, Spain, Germany, France and more.
I am from the many humans and animals who have blessed my life.
I am from the world.
---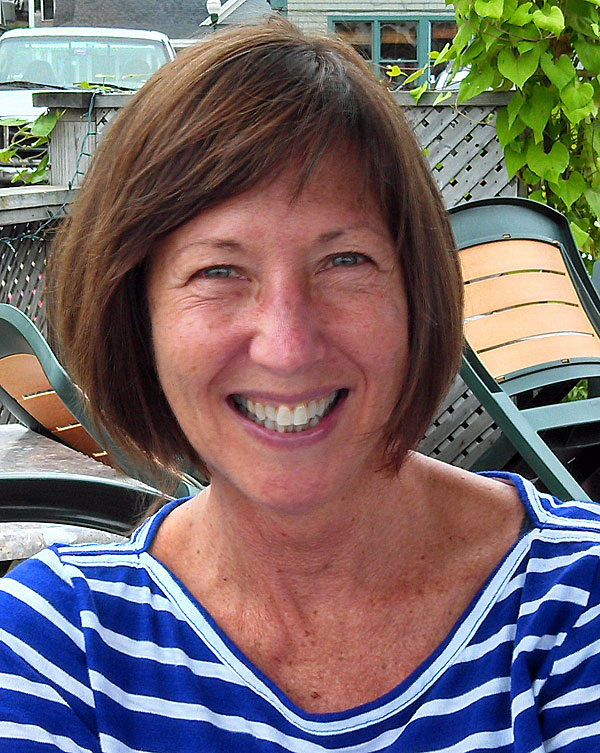 Karen Kelchner Hansen was born in Florida and lived in New York City prior to moving to Camden with her son, Cheyne, 14 years ago. She is an active Rotarian, community volunteer and has led local high school students on service learning trips to Guatemala. Currently, she is a student at Lesley University in Cambridge, Mass., where she is completing her degree in psychology.
---
Transformations
We tell stories.
We tell stories to make sense of our lives.
We tell stories to communicate our experience of being alive.
We tell stories in our own distinct voice. Our own unique rhythm and tonality.
Transformations is a weekly story-telling column. The stories are written by community members who are my students. Our stories are about family, love, loss and good times. We hope to make you laugh and cry. Maybe we will convince you to tell your stories.
— Kathrin Seitz, editor, and Cheryl Durbas, co-editor
"Everyone, when they get quiet, when they become desperately honest with themselves, is capable of uttering profound truths. We all derive from the same source. There is no mystery about the origin of things. We are all part of creation, all kings, all poets, all musicians; we have only to open up, only to discover what is already there." — Henry Miller
Kathrin Seitz teaches Method Writing in Rockport, New York City and Florida. She can be reached at kathrin@kathrinseitz.com. Cheryl Durbas is a freelance personal assistant in the Midcoast area. She can be reached at cheryldurbas@tidewater.net.