As social gatherings continue to creep back to normal again, the good news is there are more NYE events happening around this Midcoast this year than 2021-2022.  Here's your guide to what's happening on December 31, 2022—Happy New Year!
Belfast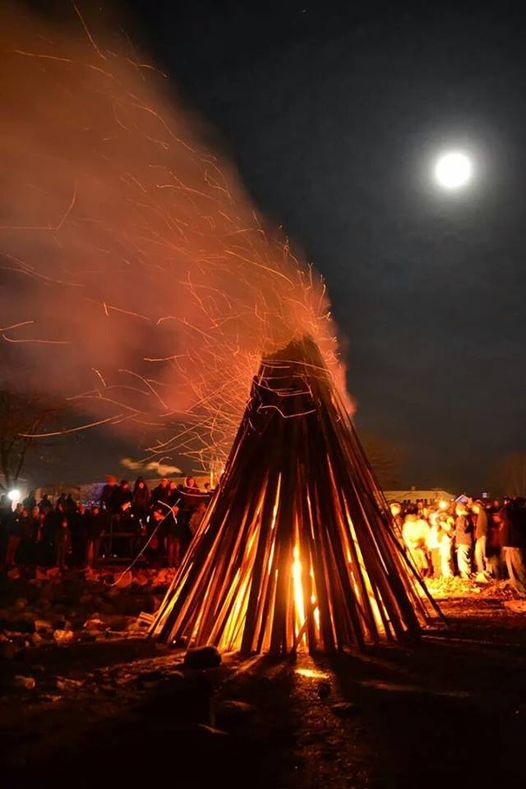 Bonfire By The Bay
Looks like Belfast's biggest wintertime event, New Year's Eve by the Bay, is once again on hold due to the Covid-19 virus. Instead, The Drum and Rabble Marching Society will meet under the Main and High traffic lights at 11:30 p.m. If you'd like a drum please email mike@pilut.com or meet up at 171 High Street at 11:00 p.m to receive a drum. Otherwise, take your own pot or pan, bucket, drum, or big tin can to make a lot of noise. At 11:50 p.m. they will head toward the bonfire and light it up at midnight.
---
Union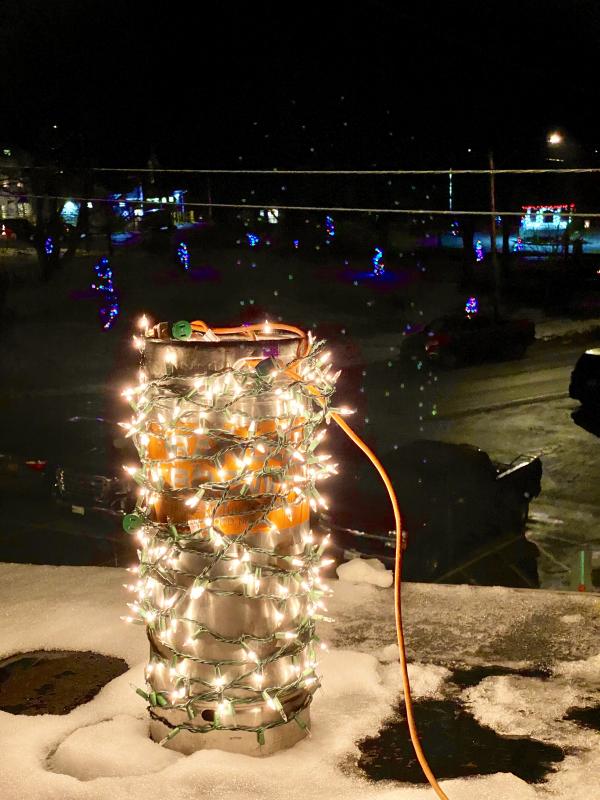 Sterlingtown Public House
Sterlingtown is doing its annual wild and wacky traditional NYE Keg Drop. starting at 3 p.m. and going to 10 p.m. with a full menu, NYE specials, and plenty of locally brewed beer, wine, cider & mead. They'll have the firepits going outside and will be lowering the keg from the roof at  9 p.m. to celebrate the arrival of 2023. FMI: Details are available on their
website
, no reservations are necessary.
---
Camden-Rockport
Holiday on the Harbor
Rockport's Holiday on the Harbor "First Night" is back ON this year!
Come down to Rockport Harbor and celebrate New Year's Eve with family and friends. Food trucks, luminaries, fire pits, music, and fireworks, from 4:30 to 6:30 p.m. See Facebook page for more info.
After the fireworks display, go to the Opera House and dance to The Right Track, Midcoast Maine's popular 11-piece classic R&B/soul/funk band with a full horn section, starting at 8 p.m. Cash bar. FMI: Rockport Opera House

Samoset Resort
The Samoset Resort's adult event (21 and up) starting at 9 p.m. will feature live entertainment featuring Creatures of Habit and a cash bar.  Tickets are $25. Please note no tickets will be mailed; this reserves your name at the door:
http://bit.ly/3FSAwjj
Midcoast Rec Center
MRC is trying something new this year. From 7 p.m. to 12 a.m. there will be a glow-in-the-dark public skate and games such as Stick & Puck, Broomball, Pickleball Open Play, Triples Tennis, Golf Games, and Board Games. BBQ dinner, dessert, and non-alcoholic beverages will be available for purchase on a first-come, first-serve basis. Entry is by donation - "Pay what you Wish" and all proceeds support MRC scholarships, sports/fitness programs, and facility improvements. Raffles and door prizes will be held at various times during the night, with prizes including Zamboni rides, skate passes, and more. Additional tournaments and games will be held throughout the night with a $5 cash entry fee. FMI: MRC

---
Ada's Kitchen
Come party with the people at Ada's Kitchen. There will be a prosecco toast, Italian specials, a DJ, and dancing going from 5 p.m. to 2 a.m. FMI: Ada's Kitchen

Trackside Station
Trackside plans
to ring in 2022 with an adult event (21-plus) with live music by No Guts No Glory from 9 p.m. to 1 a.m. Dance the night away and watch the ball drop on their 150-inch projection screen. Ages 21 plus - $10 admission. FMI: Trackside

The Rockland Elks Club

Ring in 2023 dancing to the band, The Dogs from 8 p.m. to 12 a.m. FMI: Elks Club
---
Warren
St. George River Cafe
St. George River Cafe is throwing a New Year's Eve party from 5 to 10 p.m. $20 buffet. Featuring opening acts

Adrian Piel

and Tom DiMenna from 5 to 7 p.m., a British New Year's toast at 7 p.m., followed by Phog Band FMI: NYE

---
Note: If your establishment isn't listed here it's because either we were unable to find any details of your event posted online or it was restaurant seating only, not a public party. We will be adding more details and more New Year's events as they become available. Please check back! To contact us with more details, email 

 news@penbaypilot.com