It's going to be downright balmy at the start of the weekend so you know hard-core Mainers will be wearing T-shirts and waterproof boots on the ice at the U.S. National Toboggan Championships. It's a triple threat weekend with Valentine's Day and the Super Bowl as well, so get ready for a jam-packed weekend.
31st US National Toboggan Championships Returns

Friday, February 11 through Sunday, February 13—Camden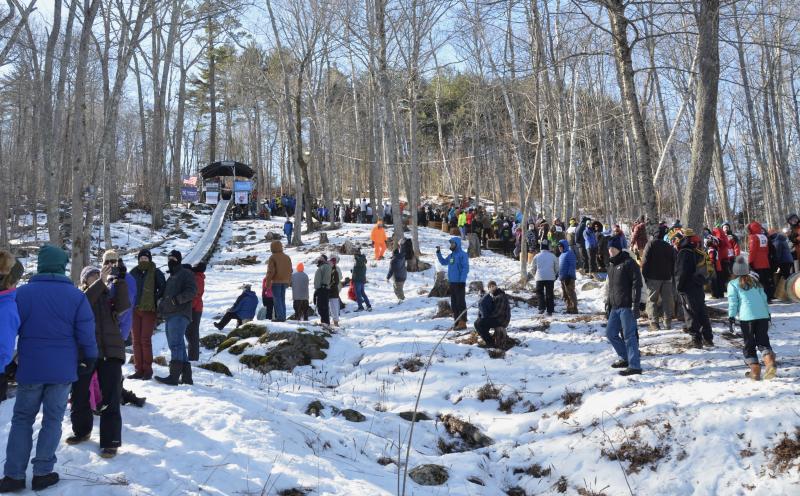 Outdoor enthusiasts get ready, because the US National Toboggan Championships are back! After having to postpone the event for the first time in 30 years last year, due to the Covid-19 virus impacting the crowds, the Camden Snow Bowl is super excited to be hosting the world-renowned event this weekend. The best way to get out to Snow Bowl is by shuttle as the parking lot will be full, anywhere from 7 a.m. to 5 p.m. Check out 425 teams (nearly 1,000 racers) as they compete on the chute with 5,000 spectators all over the country coming for the competition, the food and beverage vendors, the crazy costumes, and the community fun. (Check out our
gallery
of costumes from past years) Friday and Saturday will be fairly warm, but Sunday will be back in the 20s so dress warm. Free to the public. FMI:
Shuttle and itinerary.
---
Where To Watch The Super Bowl

Sunday, February 13—Statewide
Super Bowl LVI is coming up Sunday between the National Football Conference champion Los Angeles Rams and the American Football Conference champion Cincinnati Bengals. The game kicks off at 6:30 p.m. but there will be lots of pre-gaming going on.
Here's a list of public Super Bowl parties happening locally.
Trackside Station, Rockland: Squad up for a pre-game party from 11 a.m. to 4 p.m. FMI: Trackside
The Quarry Tavern, Tenants Harbor: They'll have food specials, drinks, games, and prizes, starting at 6 p.m. Reservations recommended. FMI: The Quarry
Brady's Restaurant, Boothbay: Murky Water Band will be belting out the tunes as we fill in our Pool Squares and talk football trash for the afternoon. Goes from 2 to 5 p.m. FMI: Brady's
---
Valentine's Day Happenings

Sunday, February 13—Rockland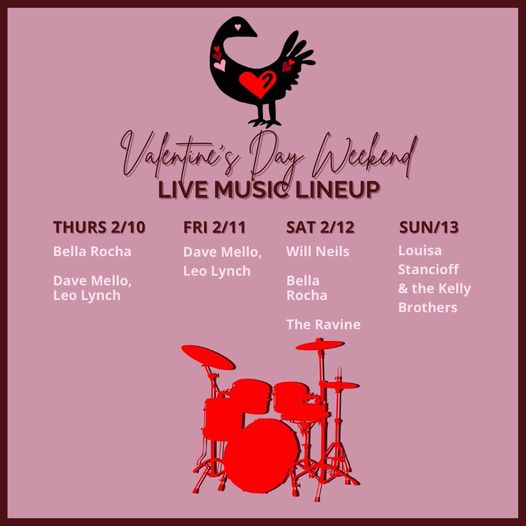 What's a good Valentine's Day staycation in Midcoast? Let's start with Rockland. Try a Valentine's Day-themed chocolate bite at Bixby Chocolates. Or a 7/8-mile walk to Rockland Breakwater Lighthouse.  Perhaps a couples' massage at  Rheal Day Spa, Skin Klinic, or  Synergy Massage. Then, later dinner, and live music at Mé Lon Togo, a West African cuisine restaurant we profiled a couple of years ago.  It has now moved to Rockland (10 Leland Street) and on Sunday, they are hosting A Valentine's Day weekend lineup and special menu. Call for showtimes: 872-9146.
---
Kay Stephens can be reached at news@penbaypilot.com