This week, four local writers, all students of Kathrin Seitz, reflect on the seasons, and matters of life.
Flint
by Gabrielle Attra
Scraps. Dust. Like a piece of lint on my shirt.
A little piece of lint. My fingertip pinches it 
off and flicks it to the ground. Until the next 
one appears. Another day. Another time. Here 
then there. Oh lint, you're back. Thank you.
I'm glad to see you now on my trousers. On 
my long dark trousers. A tiny piece of white 
flint. Muddying up the surface. Yet again ever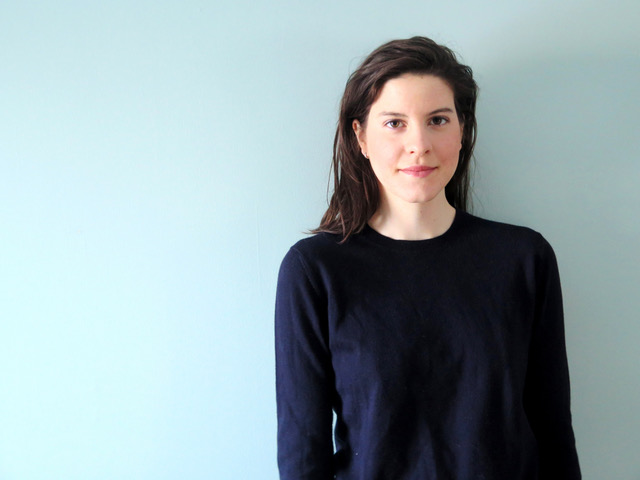 so slightly. I pick you off and watch you fall 
Don't you know you piece of flint that I prefer 
black pants? 
---
The Weight of the Dark
by Mary Bok
    It is thick and black and smells of mold…
    It won't let you in until it will…and then,
        You can't get yourself out.
           without a match and a candle or
            a torch that peels back the edge of the thing,
And lets the light shoot through,
     as if it were a window in the wall – 
Of course , this pisses off the dignity of the dark - royally!
And, then, with the sound of thunder in the hills not so far away,
     Blaring in our ears, we can barely move,
     but that is the way it is with the dark.
You are pinned to the dark, like a butterfly on a laboratory mat,
waiting for the tiniest drop of chloroform to stupefy the 
moment of reality. A paralysis has you fixed, and only
A blink of magic will set you free again.
  That is the way it is with Light!
    You will pray that a crack in the rind will let the 
      light flash in and split the dark in two… or three… or more…
         As luck will have it.
            Bells will ring.. and flowers shine…and a
                thousand voices will sing out
                     in a delicate, three part harmony
    And all will be well again…I know all will be well.
    And the light will have won the battle once again.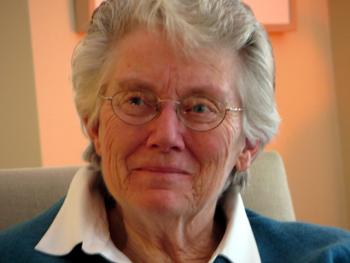 Pink Haze of Spring
by Leslie Curtis
Pink haze of spring sweatering the arms of the shivering trees. Helpless in the chill winds scampering down from up north. They stretch upwards to the sun, branches whispering with hope.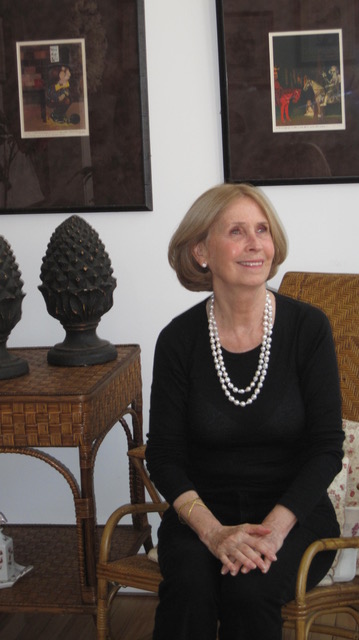 I want to hug their rosy branches. I long for the daffodil and tulip soldiers holding down the fort, protecting the last of the brave little crocuses until help arrives on bright arrows of warm sunbeams. The puffed-up spring clouds proudly carrying warmth to embrace us on a hot April afternoon. The birds soaring and singing their homage to mother nature. Thankful for the hidden morsels nestled in the sweet-smelling dirt. The dark mysterious soil that holds treasures for us all. I breathe in that perfume, getting dizzy with glee, running on the goose-pooped grasses. It is spring. My winter coat can be tossed aside, for now a sweater will do. I can always tie it around my waist if I get too hot!
Leslie Curtis lives and works in Camden. Her four grandchildren live here too and can often be found accompanying her while skipping up Main Street singing, "Skip to My Lou" or "Here We Go Loop di Loo" on the way to the library, a very favorite destination. 
---
Sunday 
by Ingrid Ellison
It began with light floating in a pool
a window on the floor 
of a room
in a house
of closed doors 
Sunday
Lonely
between water and sleep waiting for the communion of grilled cheese 
and tomato soup 
and the end of the day
while I found rainbows turning in the ends of my 9 year old braid and I stared for hours in the shifting puddle
tilting my chin this way and that
as all these colors sparkled for me
left alone to discover magic and keep it
to myself all these years 
Come back to the dock when you see the sail numbers close to shore. Keep your brother close 
Don't talk to strangers 
A green lady bug hood covered my braids
We were roaming after pancakes with cherry eyes We were roaming and found a bat
Upside-down asleep in a shrub 
Don't touch it 
I held my brothers hand next to the clamshell Where they sang Godspell
Day by Day
To hippies picnicking on the grass, high on grass In rays of sunshine 
Don't let go 
They were swaying in tie-dye and uncut hair
and mine had one small rainbow at the end of my braid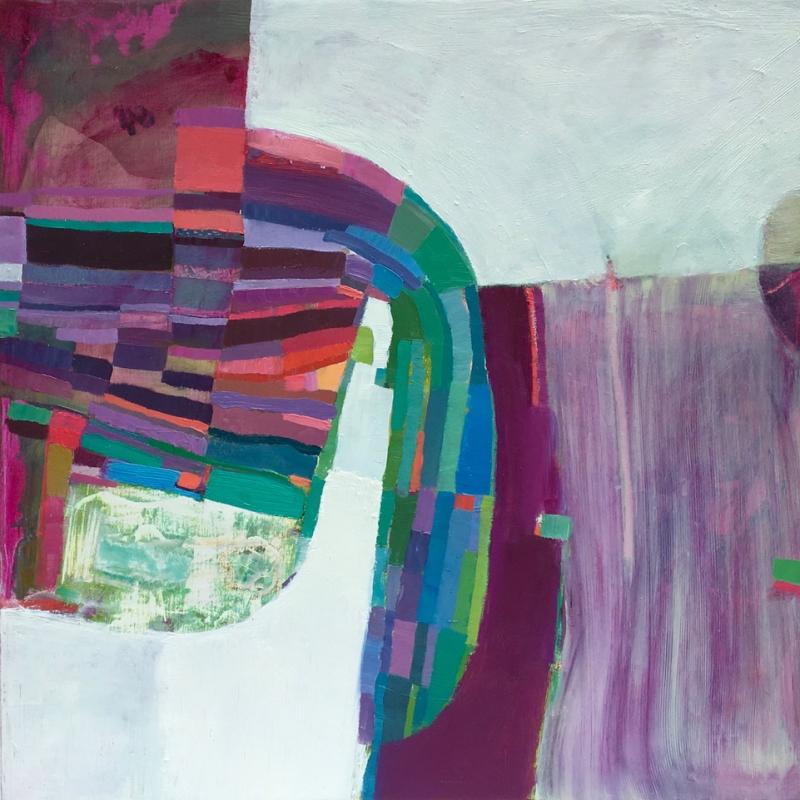 ---
Transformations
We tell stories. 
We tell stories to make sense of our lives.
We tell stories to communicate our experience of being alive.
We tell stories in our own distinct voice. Our own unique rhythm and tonality. 
Transformations is a weekly story-telling column. The stories are written by community members who are my students.
From time-to-time we will feature guest writers whom we have invited to contribute to the Transformations series. 
Our stories are about family, love, loss and good times. We hope to make you laugh and cry. Maybe we will convince you to tell your stories.
— Kathrin Seitz, editor, and Cheryl Durbas, co-editor
"Everyone, when they get quiet, when they become desperately honest with themselves, is capable of uttering profound truths. We all derive from the same source. There is no mystery about the origin of things. We are all part of creation, all kings, all poets, all musicians; we have only to open up, only to discover what is already there." — Henry Miller
Kathrin Seitz teaches Method Writing in Rockport, New York City and Florida. She can be reached at kathrin@kathrinseitz.com. Cheryl Durbas is a freelance personal assistant in the Midcoast area. She can be reached at cheryldurbas@tidewater.net.