An unpleasant reality many employees are finding out in these last days of 2022, is that the vacation and PTO you've accumulated in 2022 may not roll over for 2023. In other words, this is the week to use it or lose it.
Here are some depressing stats:
55% of Americans don't use all of their paid time off.
American workers failed to use 768 million days of PTO in 2018.
28 million Americans don't get any paid vacation or paid holidays, as the United States is the only advanced economy in the world that does not guarantee its workers paid vacation days and paid holidays.
Here then, are several road trip ideas to take on these last days of 2022 that are rightfully yours and enjoy them to the fullest without checking into your work email or Slack once! Each idea involves an adventure, a bite, and a sip.
Stillwater River Trail of Lights

Orono, Maine
Even though Gardens Aglow in Boothbay garners national attention for its twinkling winter wonderland, just an hour up from the Midcoast, the Stillwater Trail of Lights is a low-key way to get your light fix without all of the crowds.
Organized by the Stillwater River Trail Little Free Library #42955, the trail opens at 4 p.m. every night through the end of the year. While up there, visit the University of Maine's Emera Astronomy Center, which is only $7 for adults. Check out their list of cool upcoming programs.
There are no fewer than three breweries in this tiny area, all worth trying out and if you are looking for authentic, reasonably priced Mexican food with killer margaritas, The Tacorita is hands down, one of the best restaurants in Orono.

---
Hygge Lunch and Plunge Into Art

Yarmouth & Portland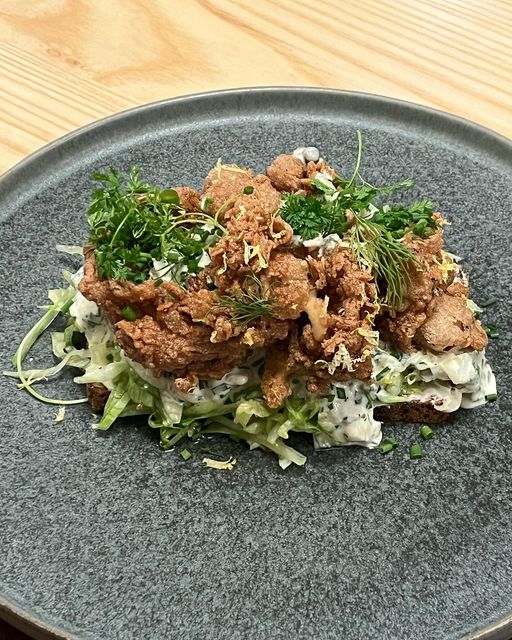 Here's a leisurely bump down the coast to take on Friday. A new Scandinavian-inspired restaurant has opened in Yarmouth called Trudy Bird's and based on the owners' life-changing experiences with smørrebrød  in Norway, Sweden, and Denmark.
The menu features open-faced sandwiches, such as shrimp in finnan haddie cream, dill on a Danish rugbrød — rye bread. Or try the twice-cooked pork belly with a hard cider glaze. With 20 draft beers and ciders leaning heavily toward Belgian- and Farmhouse-styles, as well as the traditional aquavit, a distilled spirit that is principally produced in Scandinavia, you'll be feeling the hygge in no time.
According to its Facebook page, the restaurant launched a quiet opening the week of 12/12/22 and will be open Wednesday through Saturday from 4 p.m. to 9 p.m.
Down in Portland, get your art on this week. Check out "Lenor will Never Die," at Space Gallery on December 30 at 7 p.m. Lenor is an aging Filipino star with an unfinished script that she finds herself once again, the star of, after being knocked into a coma. Also on December 30, the Portland Museum of Art has free admission every Friday from 4 p.m. to 8 p.m. Here's a list of their current programs and exhibitions.
---
Downeaster To Boston
Boston 
If your PTO rolls over into January, Amtrak's Downeaster is offering a fantastic deal in January with a $20 round-trip fare, providing five daily round-trips between Brunswick and Boston. Technically if you go early enough, this could be a day trip to Boston for lunch and back. But, it might be better for an overnight.
Chill out for the ride with a Bissell Brothers craft brew, now available on board all trains in the Downeaster Café. The train arrives at Boston North Station. The T's Green and Orange Lines can be taken from there to downtown.

Some upcoming Boston events you won't find in Midcoast include a Union Oyster House Pub Crawl (Jan. 6), a Signature Spirit of Boston Lunch Cruise (Jan. 7), Hamilton at the Citizens Bank Opera House (Jan. 17), an exclusive Bourbon tasting at A.T. O'Keeffe's (Jan. 19), a Sing-Along and Drag Performance of RENT (Jan. 21), and Leçons de Ténèbres by François Couperin (Jan. 21).
As for food and drink, consult the Portland Phoenix for the latest reviewed fare and Best Deals under $17. 
---
Kay Stephens can be reached at news@penbaypilot.com