During a good natured recent ribbing on Facebook, Dave Dickey mentioned several people who supported him in his youth growing up in Camden. There is talk every day today about young people in the workplace and the challenges employers face today and all of a sudden, it hit me: We are now the mentors for today's young workers that those wonderful folks in downtown Camden were for us. 
We have some very big shoes to fill. 
This is going to be one of those columns that will mean a lot to some people and nothing to others. If the names don't mean anything to you, ask around. Take some time to learn more about these people, because they were instrumental in the education of many of the people that have been important figures in the recent history of Camden.
In no particular order: Harold and Olive Corthell, Ken and Prudy Dickey were the clothiers, along with Maurice Payson across the street, and Dick Ayers at Achorns.
Archie and Isabel Bailey fitted us to shoes (as did the Corthells with Barbara Prescott manning their shoe store). They taught us how to behave as kids. They also had an interest in us and what we were doing. 
As a downtown brat, I knew if I screwed up, my mother would hear about it.
Dave Hart, Dick Moody and Arthur Bryant gave jobs to young boys who were interested in cars. 
My first job was at Shell Elms and we all learned a lot about life, people and customer service from those guys.
The Village Shop was there with everything you needed for a gift for your Mom or supplies for school.  Of course, The Smiling Cow was a staple, but I don't think many of us boys went in there.
Aubrey.  Aubrey was Aubrey and always had an opinion on life and a smile on his face. That was a fun place to hang out. Lawrence Nash owned the market and that was the father of today's convenience stores. Darrell Micue was a staple in that store. 
I never used a taxi, but the Quigleys were the taxi people with the stand right on Main Street. Bunny Young and Russ Hall were the hardware guys.  Anything you needed along those lines, they had. They also watched us youth very closely and made sure that we behaved in their store.
Many will probably find it hard to believe, but when it came to going out to eat, George Prescott and Yorkie were the only go-to people. There were not a lot of choices, but the choices we had were great.
Jim Hall managed the A&P and Jeff Weymouth's dad managed the First National down the street.
Norman Cote built the first "big" grocery store, the IGA on Tannery Lane.
Of course, Bill Brawn was at the helm at French & Brawn.
Gene Allen, along with Ava, was next door at the bakery and kids after school would stop by for donuts or Persian buns. Dave Crockett was across Elm Street at the 5 & 10, where the upstairs had all the school supplies and the downstairs had everything else.
Janet McKay had the best (maybe the only) ice cream cones in town. Strawberry with chocolate jimmies for me.
The postal service had just started a deal where they had these boxes that the carriers would pick up mail in. You couldn't deposit any mail and they were painted differently.  There was one in front of Boynton-McKay that I would climb up on and eat my ice cream cone while the world passed by.
We can't forget Lauren Hickey at the Western Auto where the town office is now, and Fred Leland was a fixture there. 
Just up the street was Buck Hastings newsstand which I always though was a combination of absolutely fabulous and creepy at the same time. 
Across the street, Henry Baldwin was keeping all the clothes in town clean. Down on Bay View Street, Fat Berry has a store that was really fun.  I never knew his real name.  I suppose today his nickname would not be acceptable.
Bert Stevenson and Dave Montgomery were the insurance guys, but we kids didn't have much interest in that until later when we had cars and then we were thankful for mentors and advisors that we could trust.
I'm certain that I've left out some that positively affected our lives and suspect and hope others will fill in the blanks, but the point is, it was a great place to be a kid.  Now that we're the mentors kids are looking at, it wouldn't hurt to look back and think about these folks (and the ones I left out) and do our best to try to fill their shoes.
---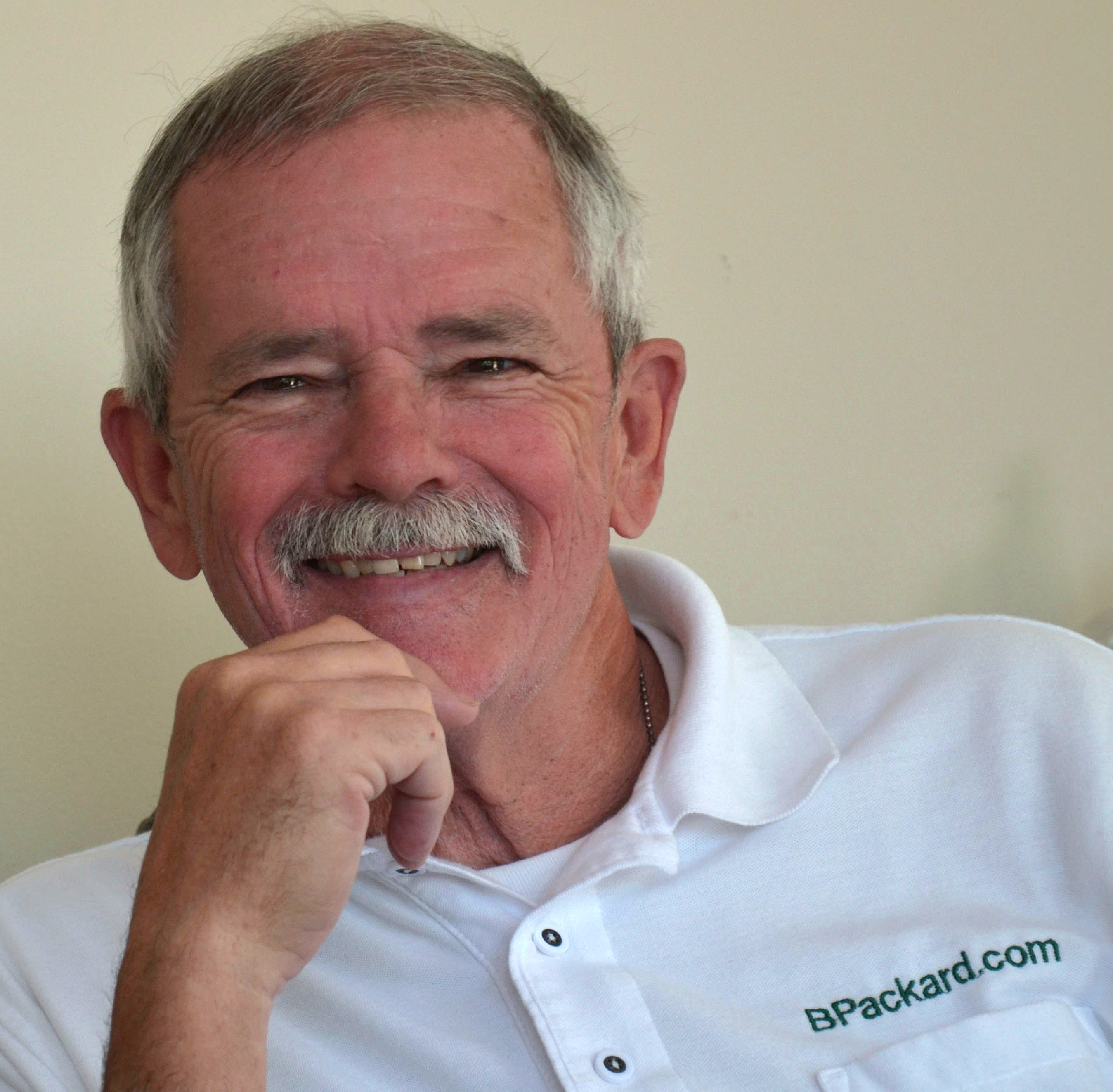 Bill Packard lives in Union and is the founder of BPackard.com. He is a speaker, author, small business coach and consultant.