Let's imagine that Honda has a minivan-design team of young parents who meet (or used to, anyway) in a well-lit, pastel-hued room where the electrical outlets are plugged and the floor is littered with Legos.
They discuss how to separate squabbling kids, entertain them on long drives, clean up spilled Goldfish and monitor vital signs in the wayback.
Then they send their list of must-have features to engineering and sales, who decide:
1, whether they can meet those needs; and
2, how much they'll have to cost. 
Our Honda minivan is the top-line Odyssey Elite model, so the answers to questions 1 and 2 are: of course; and, about 50 grand. 
Bickering kids? The Magic Slide second-row seats not only adjust forward and back, they can be separated.
This makes it easy to climb into the back seats, too. Which are also magic—they can disappear right into the floor.
And those two enormous side doors are electrically operated.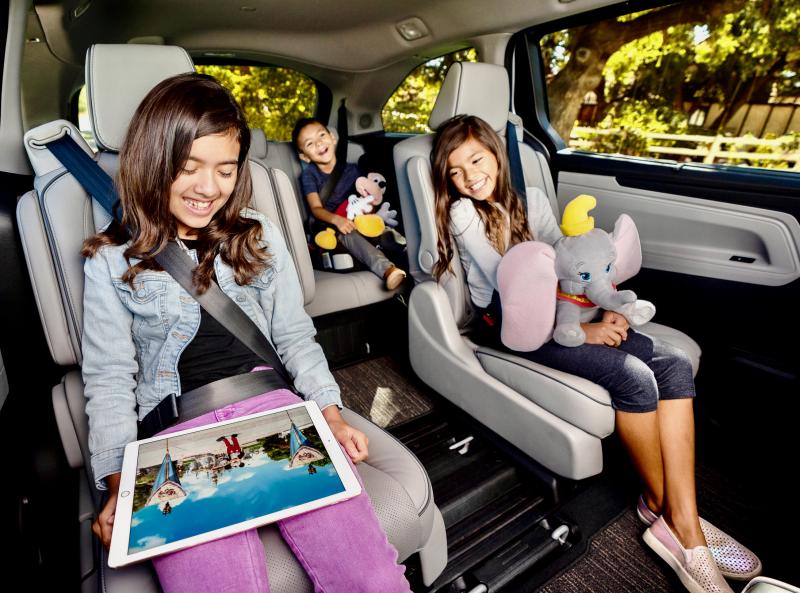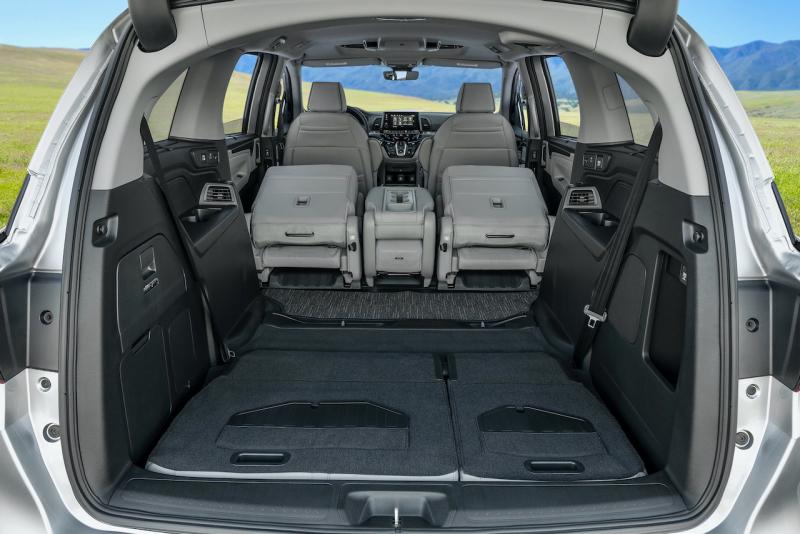 Alongside the DVD screen in the ceiling, for entertainment, there's Cabin Watch, a camera that zooms in on a kid's face, even in the dark and even in rear-facing child seats. And Cabin Talk broadcasts your voice over the rear speakers and through the DVD headphones: Attention, this is your mother speaking . . .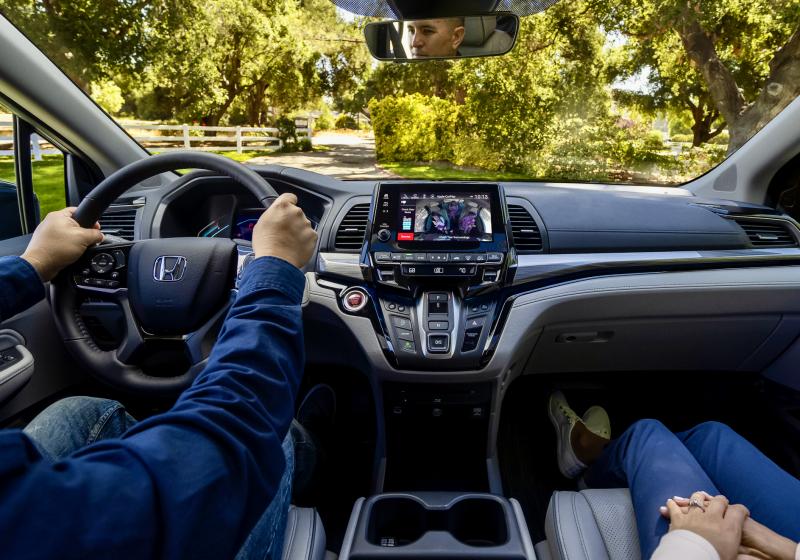 When it comes to spilled crackers, dog hair or Barbie's shoes, there's a built-in vacuum cleaner behind a panel at the rear, as well as a 110-volt power outlet.
The computer icons can be dragged and dropped, pinched and swiped to customize the screen for things like the radio or navigation. Honda's Cabin Control app lets back-seaters adjust their own climate control—on their phones. Or send songs to the stereo, or look up addresses and send them to the nav system. Parents can set permissions for each phone, control the volume and deny a song or destination. All this software can be updated online, through the onboard hotspot.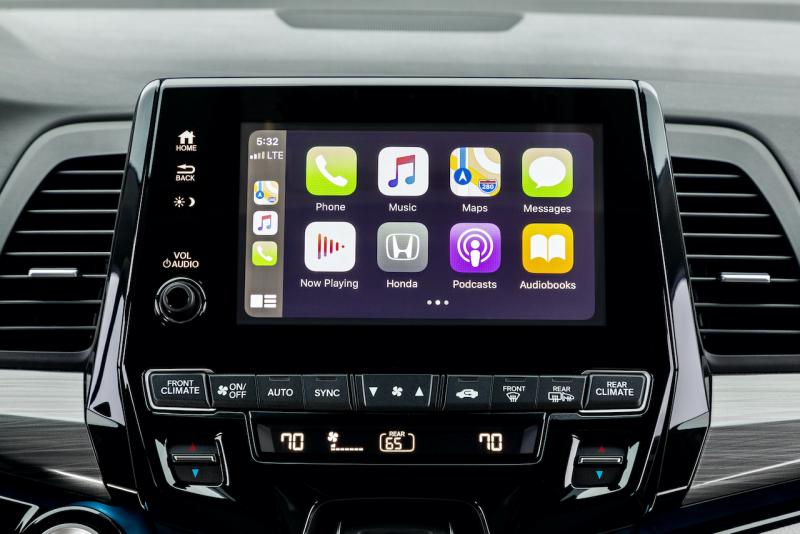 There's simple stuff too, like real knobs and buttons for the radio, climate control, and seat heating and cooling, so we don't have to hunt through a computer menu. And the Honda Sensing safety package helps the driver steer and brake in an emergency.
Oops, almost forgot the 3.5-liter V-6 that makes 280 horsepower and drives the front wheels through a 10-speed automatic transmission. The Odyssey is a long, large vehicle and sometimes we can feel the tail wagging the dog, but overall it handles well. Minivans are about utility and family friendliness, not performance or style, but this one covers all the bases.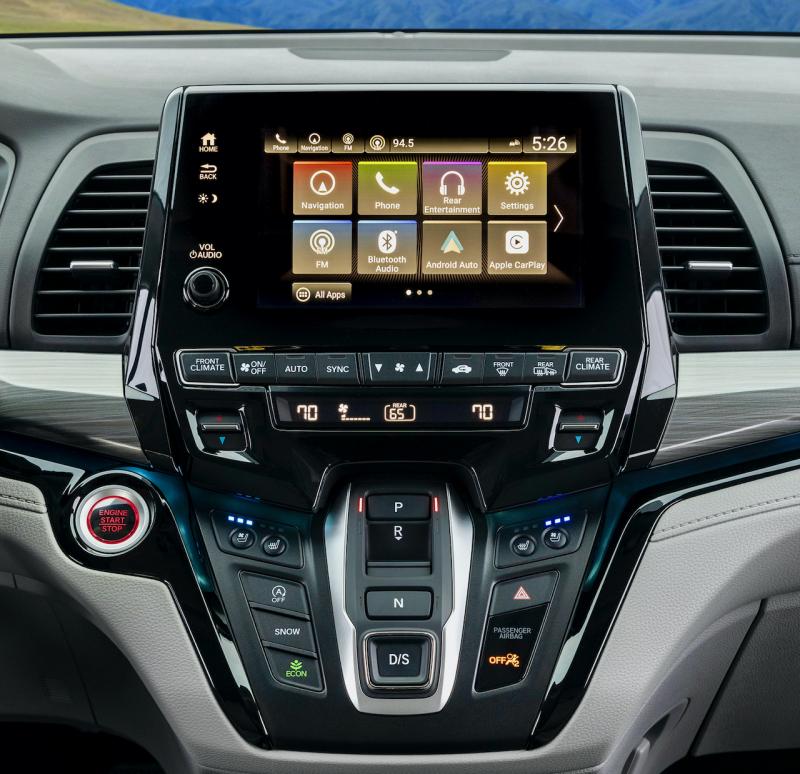 Silvio Calabi has been reviewing cars since Ronald Reagan removed the solar panels from the White House. He lives in Camden.