Eating healthier, fitness goals, reducing screen time, of course these resolutions are all good but, in this new year what if you're asking yourself: "What do I have to look forward to?"
Among a myriad of New Year's articles on what you should be thinking about for your 2020 goals, exercising your creativity is often last on the list, such as in this NBC story on how to be happier in 2020.
But it should be first, particularly for many non "outdoor people" who tend to hibernate in the winter. Feeding the creative mind has tons of mind-body benefits, including stimulating your mental health, reducing anxiety and depression and helping you solve problems better. As with every Cheap Dates article, we strive to find fun, interesting and relatively inexpensive events around the Midcoast and beyond for you and your sweetheart or a buddy. Here are a number of public events to check out for January.
CMCA Art Lab for All Ages
Saturday, January 4 — Rockland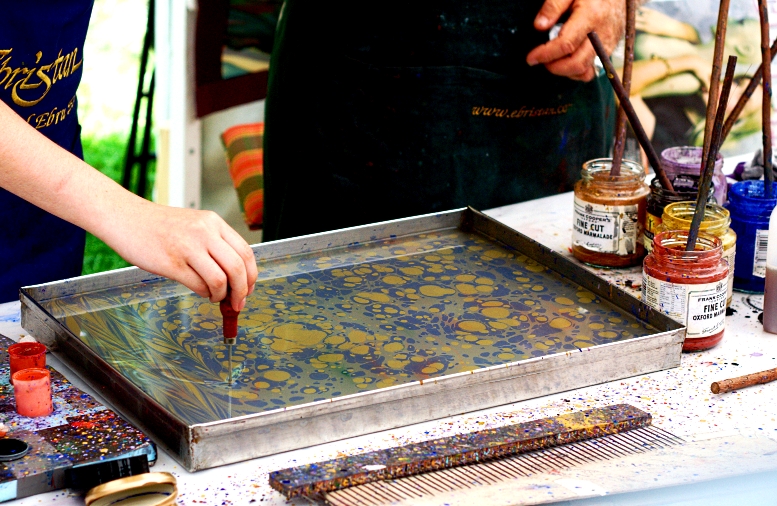 In this month's ArtLab session, the focus will be on collaborating on a paper collage installation. Using paper, ink and scissors to create numerous cut-out-illustrations to make a temporary installation in the ArtLab documented by a time-lapse video, participants will get to view previous works of featured artist Astrid Bowlby. This session is free and open to all from 2 to 4 p.m. FMI: CMCA Here's a Calendar for other Art Lab dates.
---
Waterfall Arts
Saturday, January 4— Belfast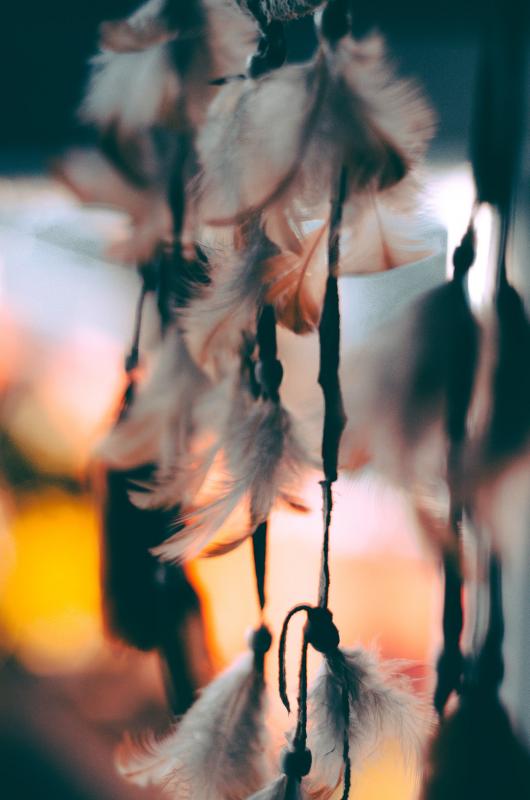 Art Therapists Melissa Kelly and Lisa Cohn are doing a Saturday session from 10 a.m. to 12 p.m. called "Finding Balance in the New Year." This is an ideal workshop for those who wish to be more creative, but don't know where to start. If you know that some kind of creative outlet is needed to jump start your sense of wonder again, this meditative workshop will focus on using mobile making as metaphor to find balance. Supplies will be provided but feel free to bring your own special objects and materials as well. FMI: Balance
If you miss that, Waterfall Arts is hosting Art Hive open studio sessions Thursdays in January from 1 to 5 p.m. for all ages. A variety of materials will be available for you to create with, including: Paints, Pastels, Collage, Fiber arts, etc. FMI: Art Hive
---
Yoga and Art Night: Watercolors
Saturday, January 4— Belfast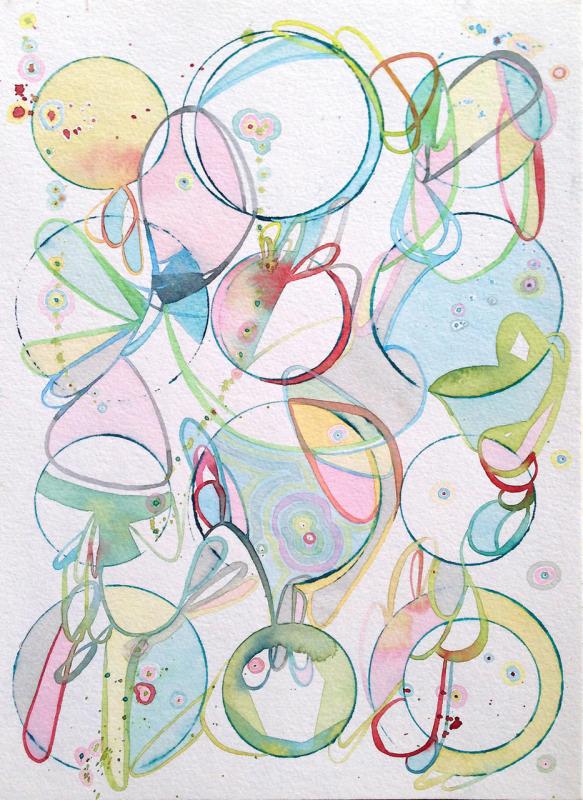 This inspirational all-levels yoga class held by Ananda Yoga and Wellness will get your creativity flowing through breath and movement, followed by a guided art class using watercolors. The all-levels yoga class will spark your imagination and creativity, from 3 to 5 p.m. FMI: Ananda Yoga
---
Papercutting
Tuesday, January 14 — Camden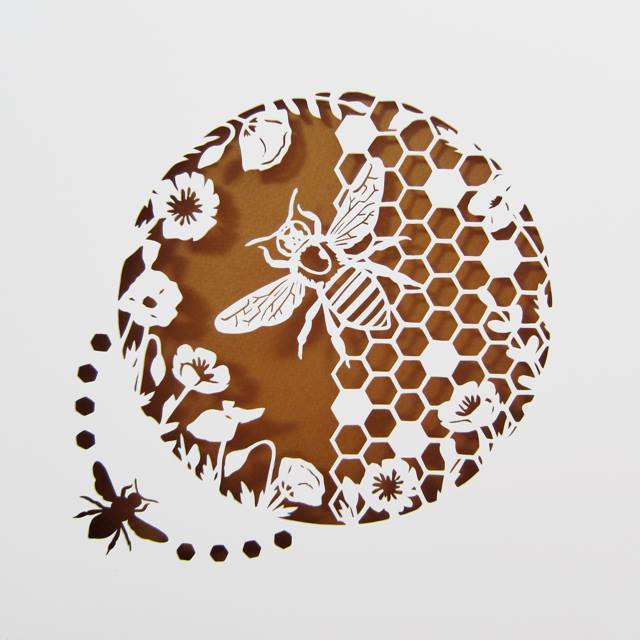 Camden Public Librarian Loraine will teach the basic skills used in the ancient art of papercutting. Using sharp blades and paper, she'll help participants  make some truly beautiful designs. Templates will be available for use, or participants can create their own. This is a workshop for adults. Registration is required, and spaces are limited. There is a $10 fee. Please call 236-3440 to register. FMI: to see more Jumpstart sessions
---
Mandala Painting
Sunday, January 12 —Cushing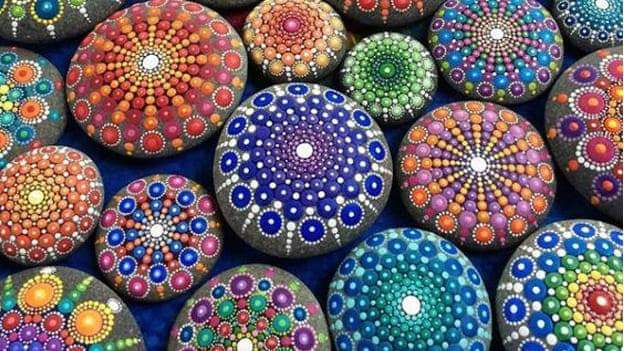 Try a relaxing painting experience with creating a traditional Mandala design/Tree of Life/abstract design on beach stones gathered locally. Krafter's Junction at Bearcub will provide all materials provided for a $15 class fee.
Class size is limited, be sure to reserve a space early. Class starts at 1 p.m. FMI: Mandala
---
Watercolor Journaling
Wednesday, January 15 — Lincolnville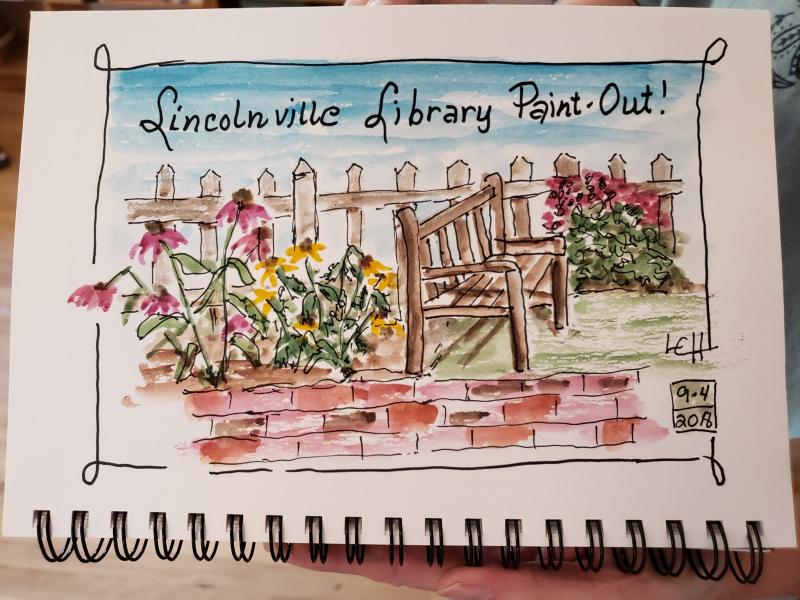 Record your day, your thoughts, your garden, your dreams—in watercolor. Bring your supplies and join this friendly and sharing group for artistic journaling every first and third Wednesdays at the Lincolnville Community Library from 4 to 6 p.m.
---
Story Hour a.k.a. MOTH Radio Hour
Tuesday, January 28 —Warren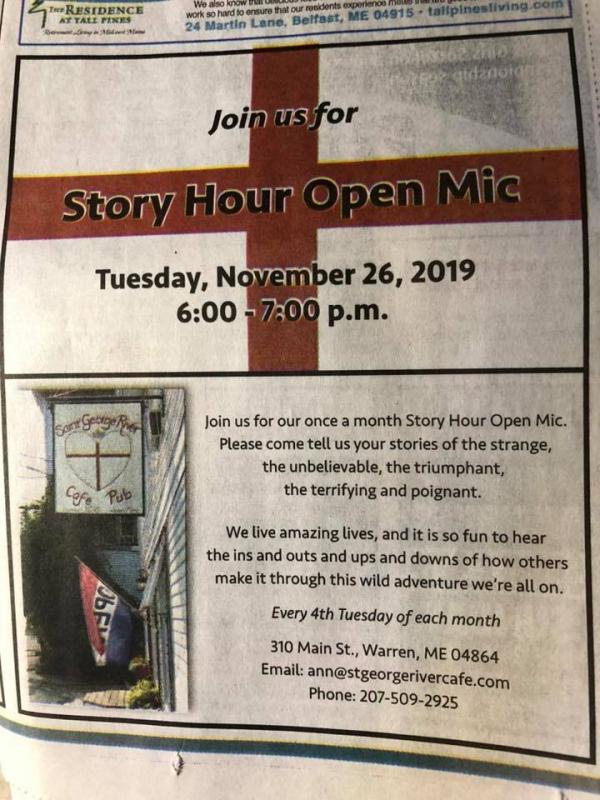 The Saint George River Cafe invites you to come up on their cozy stage and tell stories of the strange, the unbelievable, the triumphant, the terrifying and poignant from 6 to 7 p.m. Free to the public. FMI: Story Hour
---
Kay Stephens can be reached at news@penbaypilot.com