We're not just getting a new year culminating this Tuesday night, we're getting a new decade; hence all of the Roaring '20s parties that are happening for New Year's Eve. Whether you're a day partier, a happy-hour-then-bag-it-and go-home type or a diehard up 'til midnight and beyond, Penobscot Bay Pilot has the complete rundown on what's happening for New Year's Eve in the Midcoast, including new venues and events. Enjoy your night and stay safe!
Belfast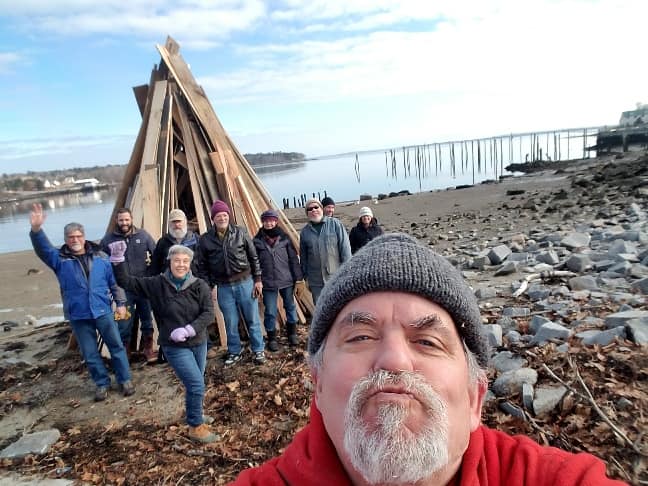 New Year's By The Bay
This is one of Belfast's biggest events of the year. The 22nd Annual New Year's By The Bay celebration will take place in 12 venues within walking distance throughout downtown Belfast, beginning at 2 p.m. with music and performance events all day and evening and culminating in the midnight bonfire at the Belfast Public Landing. The three bands capping off the night this year include The Dolphin Strikers, New Years by the Bay and The Right Track from 6:30 to 11:30 p.m. at the Belfast Boat House. Adult tickets: $20; children under five are free. For more information visit nybb.org.
Perennial Cider Bar
For their first NYE, Perennial opens at 5 p.m. for a public celebration. You can believe organic sparkling cider will be involved.
Front Street Pub
Join them for a fun no-cover event to ring in the New Year starting at 9 p.m.  DJ and dancing along with giveaways and a countdown to 2020.
Bowen's Tavern
Bowen's will be hosting the band Recall, which kicks off at 8 p.m. to help ring in the new year! $5 cover charge includes champagne toast at midnight. 
Bazz Theater

The Belfast Maskers have a special event at Bazz Theater (17 Court Street) from 4 to 5 p.m. Join in on a round of a cappella songs, circle singing and a gathering "led in the spirit of jubilance, unity and community."

---
Camden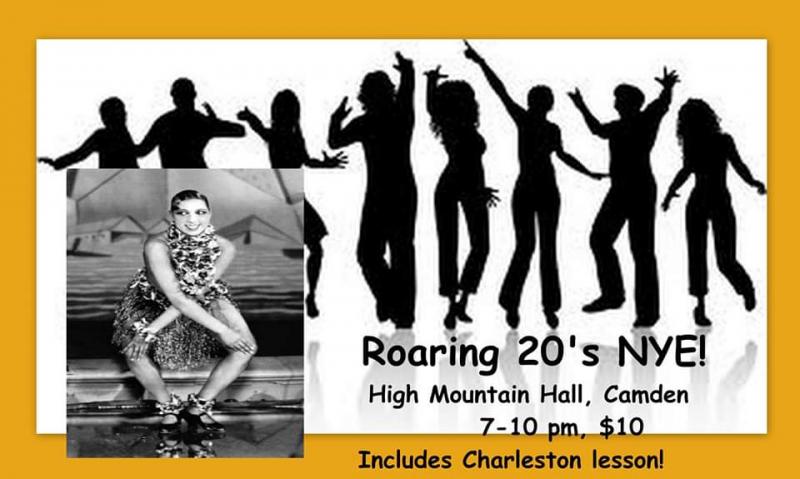 Joyful Dancing will be putting on a Roaring '20s NYE party at High Mountain Hall from 7 to 10 p.m. A $10 entrance fee gets you a dance lesson  from 7 to 8:00 p.m. in solo Charleston and partnered Charleston. From 8:00 to 10:00 p.m., there will be dancing to a mix of tunes from the 1920s swing era with contemporary music as well. No partner or experience needed. Prizes for best outfits.
---
Rockland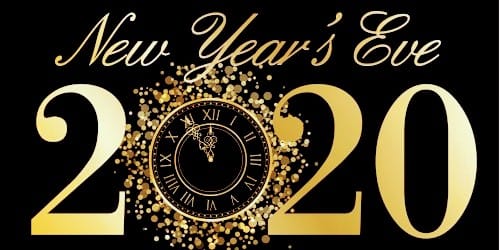 Trackside Station
Rock in the New Year with Red House, a live band at Trackside Station. Ages 21-plus after 9 p.m. Complimentary champagne toast at midnight and watch the ball drop on a 150-inch screen.
FOG Bar and Café
The Blind Albert Band is rocking FOG Bar and Café with their annual masquerade theme which is "wacky & wonderful handmade & collected masks." The festivities start at 8:30 p.m. No cover This year boasts an eco-friendly confetti drop at midnight.
Ada's Kitchen
Ada's is going with a Monte Carolo and Roaring '20s theme this NYE from 7:30 p.m. to 2:30 a.m. The $65 ticket price covers your dinner, games, a DJ, and dancing all night, plus a glass of Prosecco to toast to the New Year. Limited seating is available for dinner. FMI: Tickets.
The Speakeasy
The Roaring '20s is the perfect theme for The Speakeasy (just below Eclipse), with live music by The Don Brewer Blues Project.There will be hors d'oeuvres, cash bar, and a champagne toast at midnight. Other surprises will be revealed at the party, which kicks off 9 p.m. Ticket Prices: $30 per person or $50 per couple.
The Samoset
Ring in the New Year at Samoset Resort with dancing, cash bar, and live entertainment featuring Creatures of Habit. Event starts at 9pm; 21+ Tickets $25 and can only be bought online.
---
Hope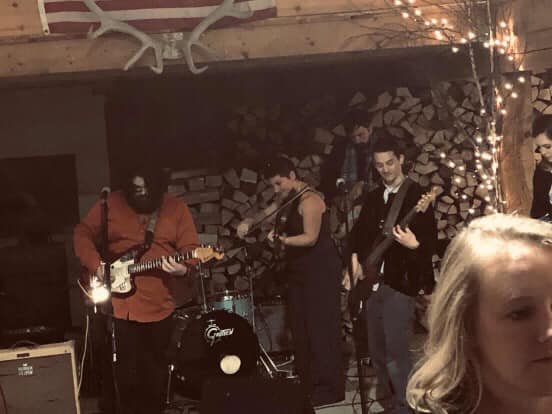 New Year's Eve at The Farmhouse
Barrettstown Farmhouse is holding a public informal evening of live music from Emmett Lalor and Friends. The band will play until 12 a.m. and afterwards, a house DJ will be playing a set into the new year.
---
Union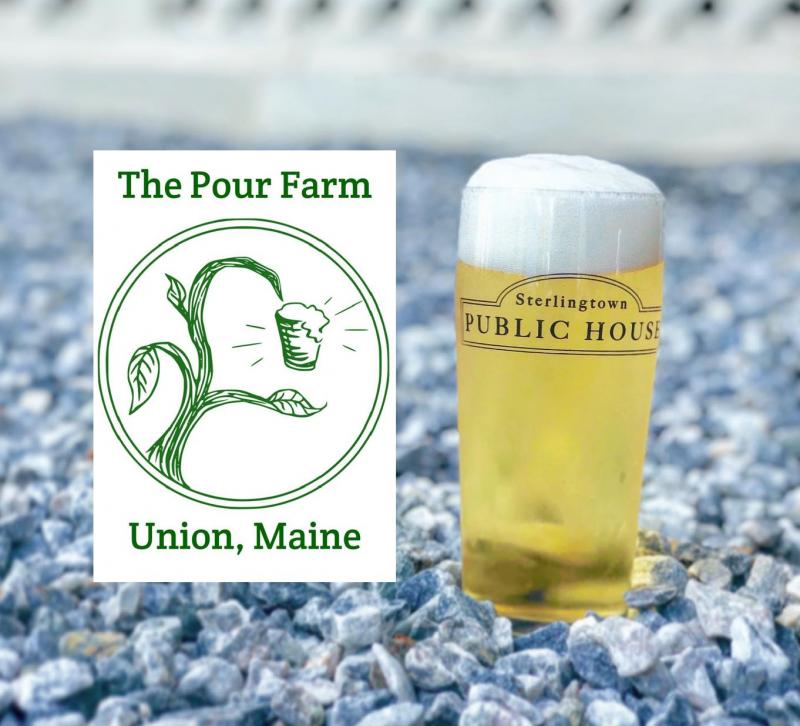 The Pour Farm
The Pour Farm is doing a NYE Tap Takeover at Sterlingtown Public House from 3 to 9 p.m. with live music starting at 5 p.m. and shareable menus.
---
Searsmont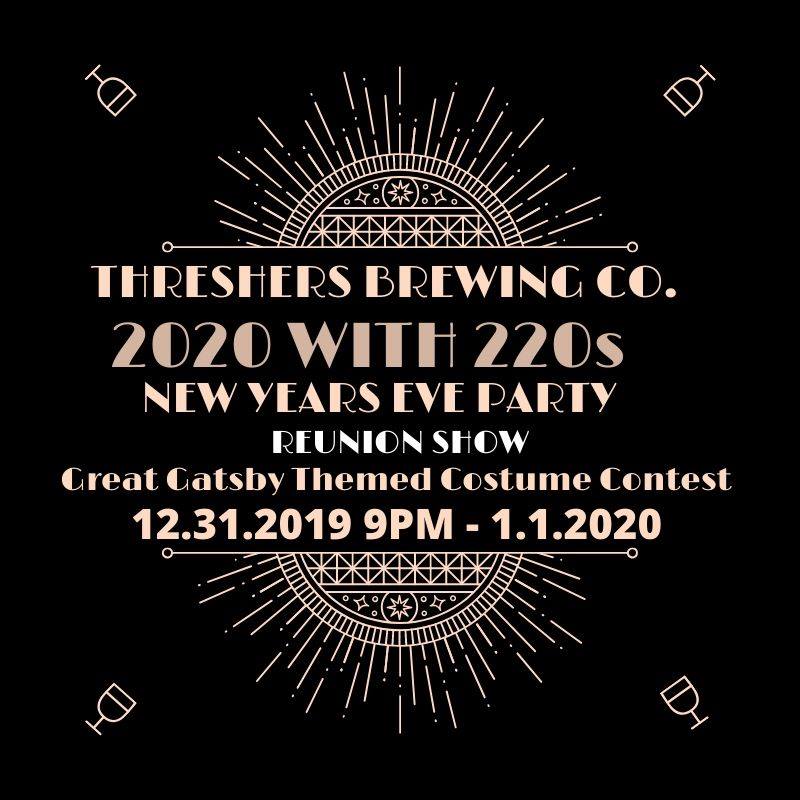 Threshers Brewing Co.
Threshers will be also hosting a 1920s costume party with prizes. The 220s will be playing live and the band starts at 9 p.m.
---
South Thomaston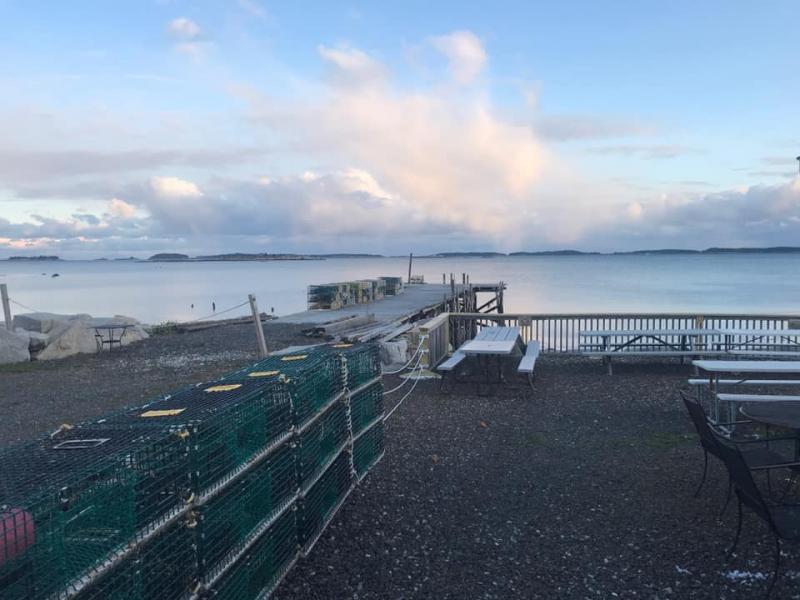 Waterman's Beach Brewery

"We know some people have to start the new year with a work day, so we decided to celebrate early." Waterman's is sending 2019 out in a blaze starting at 2 p.m. with a bonfire on the beach and live tunes by The Hardshells starting at 5:00 p.m.

---
And Beyond
Here are a few NYE celebrations worth traveling for.

Downtown Countdown —  Bangor
Celebrate Maine's largest public New Year's Eve in downtown Bangor with bars, restaurants, clubs and cultural organizations all coordinating the celebration. Then, meet in the square at midnight for the annual ball drop from the roof of Paddy Murphy's. FMI: Schedule
Primo Cubano Dance Party — Portland
One Longfellow Square is welcoming Primo Cubano back to start the new year right with an evening of music and dancing, with an open floor and plenty of energy on stage. The evening will cap off with a champagne toast at midnight. 8 p.m. doors, 9 p.m. show. $20 adv., $25 day of. FMI: Tickets
---
Note: If your establishment isn't listed here it's because either we were unable to find any details of your event posted online or it was restaurant seating only, not a public party. We will be adding more details and more New Year's events as they become available. Please check back! To contact us with more details, email  news@penbaypilot.com