Each December, we shine the spotlight on Maine craftspeople who make products by hand. This week, we focus on those who work out of their homes, farms and kitchens to make quality products, using unique Maine flavors and ingredients. Best of all, all of these items can be picked up locally and shipped.
Toddy Pond Farm Fromage Blanc
Monroe, Maine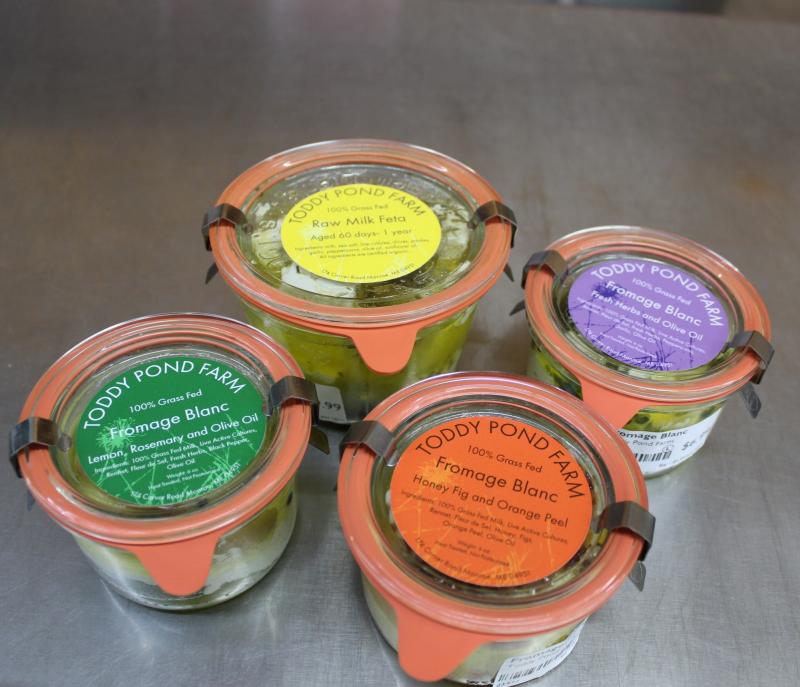 A soft spreadable cow's milk cheese, plain or flavored with herbs and olive oil. Try the honey fig and orange peel for a festive holiday cheese plate at your next party.
The back story:
Heide and Greg run Monroe's Toddy Farm, which was recently featured in a film about farming in Waldo county. They recently opened a farm store and a "cheese cave" at their farm, which is about an 11-mile drive from Belfast. This 500-acre family farm produces 100% grass-fed dairy products and pastured meats, as well as hosts a variety of events for visitors in the summer.  Their Fromage Blanc, one of several cheeses they produce, is a small batch cheese made exclusively with milk from the farm's herd of heritage breed cows. The cheese is a spreadable creamy treat packaged in a reusable glass Weck Jar and offered in several flavors; Garlic and Herb, Lemon Rosemary, Honey, Fig and Orange Peel and appearing on shelves soon, Cranberry Ginger.
Cost: From $6 and up with a $3 refundable jar deposit. Toddy Pond Farm's Fromage Blanc can be found in natural food stores up and down the coast from Brunswick to Brewer, as well as the Belfast and United Farmers Markets and the Toddy Pond Farm Store.
In their words: "We're passionate about making delicious, nourishing, beautiful food, but we also care deeply about how that food is farmed and produced. We strongly believe that calves should be raised and fed by their mothers. We don't know of any other dairies that follow that practice, thus we use only our own milk, and don't buy in milk from any other farms to produce our dairy products. That certainly makes running a creamery challenging at times, but we feel grateful to be able to hold true to our values."
---
CupKate's Chocolate Heath Bar
Searsmont, Maine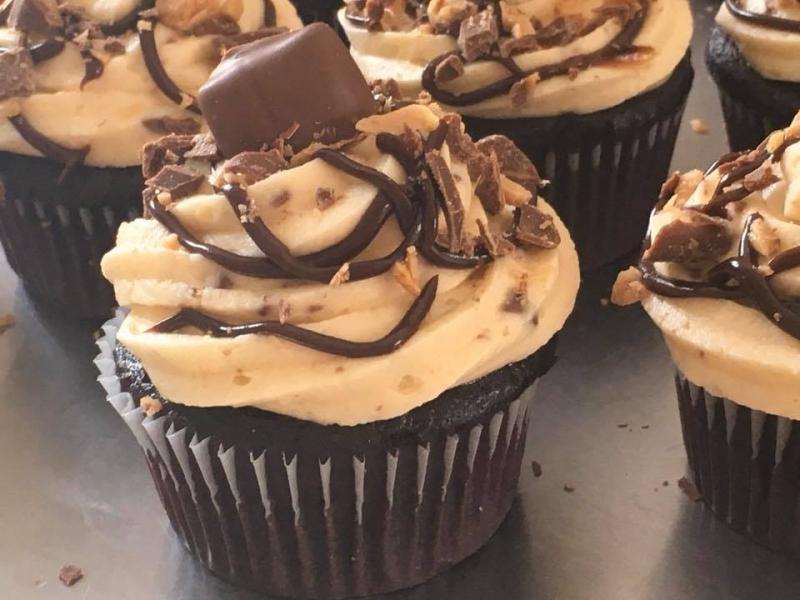 A handmade chocolate cupcake that uses crunchy English toffee and smooth milk chocolate as its kicker.
The back story:
Katie Maddocks bakes out of her home and started making cupcakes because they allowed her a lot of creativity. "You can always bake cookies, but there only so many designs," she said. "With cupcakes I can do really creative flavors, and creative frostings designs with the toppers or make them into little Christmas trees on the holidays. "For the Chocolate Heath Bar cupcake, we start with a traditional chocolate cupcake and all of our frosting is butter-based; no shortening. Powdered sugar and incorporate Heath Bars into the frosting, and then top it with chunks of more Heath Bar and caramel."
Cost: A mini cupcake is $1.25; a regular sized cupcake $2.50 and can be found at her stand at the United Farmers Market in Belfast on Saturdays. She also does special orders through her Facebook page.
In their words: "I have to say although the Chocolate Heath Bar is popular, the one I run out of most is a banana cupcake with dark chocolate butter cream and walnuts. That's been one of the surprising best sellers."
---
Water Buffalo Gelato
Appleton, Maine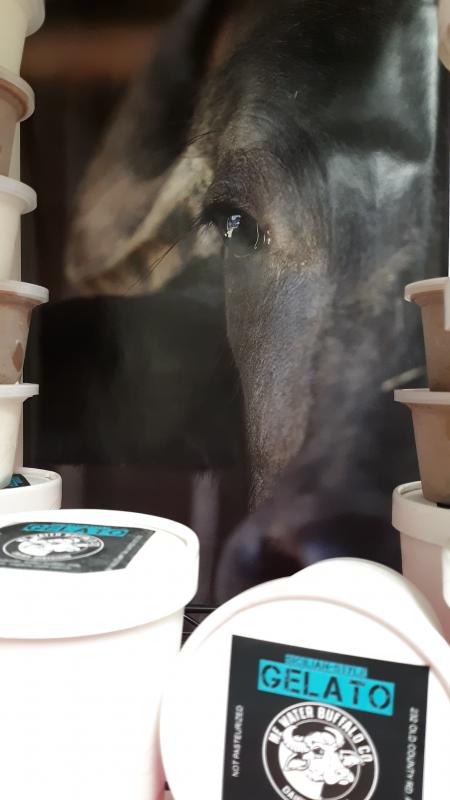 Sicilian-style Water Buffalo Milk Gelato of various flavors.
The back story: Brian and Jessica Farrar were both raised on farms in Maine and decided when they grew up they did not want to work on a farm. Surprise! As they explain on their website: "Our 'plans' went out the window! We began raising water buffalo shortly after our first introduction" and long story short, now they raise water buffalo, incorporating thw "whole animal-no waste" attitude.  "The Sicilian-style gelato is made right here in Midcoast Maine with the milk from Maine's only herd of water buffalo. Made with whole milk instead of cream for a creamy mouthfeel without the heaviness of ice-cream. Our gelato is churned less than traditional ice-cream to create a denser treat allowing more intense flavor to come through. It is small batch farmstead gelato made at our family farm. Water buffalo have extremely creamy milk that is slightly sweeter than other milks making our gelato absolutely delicious! And because it is a farmstead gelato, you can also visit our farm during the summer to meet the buffalo that produce the milk for the gelato."
Cost: Available in 4 oz. ($3) or 12 oz. ($7) at the Belfast Farmers Market on Fridays from 9 a.m. to 1 p.m., at Guini Ridge Farm in Rockport on Dec. 14 & 21 at their Christmas markets as well as directly from their farm.
In their words: "Try Muddy Wallow CHOCOLATE, Cream of the Crop FIOR DI LATTE (sweet cream), Crack of Dawn COFFEE, Greener Pastures MINT as well as occasional seasonal flavors."