Galentine's Day, the made-up holiday from a 2010 Parks and Recreation episode, has actually become a real thing in the last decade to celebrate one's girlfriends around Valentine's Day.  We've got some locally made gifts and services to show your girlfriends you love them and a cool way to gather your friends together to make a woman's life just a wee bit better.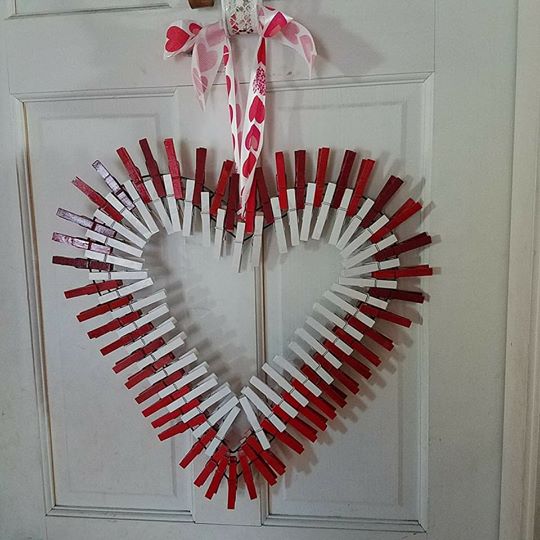 Products
Handmade Clothespin Valentine's Day Wreath

Simply Wreaths
The back story: Jacy Holloway, of Rockland, is a certified Usui reiki master and reflexologist. In her spare time, she likes to create. She saw the wreaths online and fell in love with the style so she learned how to make them herself through YouTube and Pinterest. Using clothespins, she makes a few different simple designs. Then, she spray paints the clothes pins and add different embellishments.
"I'm not the only one around who makes these; they've become quite popular, but I can do custom designs," said Holloway. "This started out has a hobby, a little something on the side to make extra money but has turned into a way for me to also help give back too, which I love. I have sold some in fundraisers for Trekkers to help go towards my daughters' trips. I've also sold them at bake sales I did for Oceanside Little League a while back and at a church benefit for my daughter's private school during a craft fair fundraiser to help benefit Mid Coast Christian Academy. I love people's reactions to them; it's something sentimental to give to someone else."
Price/where to find it:

$10  Simply Wreaths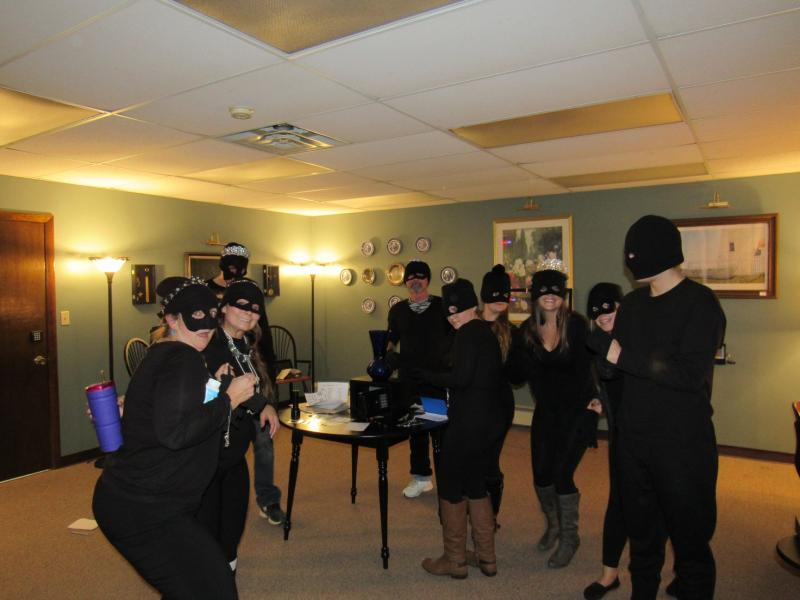 Services
Jewel Heist
Midcoast Escape Room
The back story: Midcoast Escape Rooms, based in Damariscotta, have special rooms that you and your girlfriends have to "break" out of in one hour by solving clues and puzzles. For example, if you choose the Fine Art Museum of Damariscotta Room, you will walk into an exhibit of art and fine jewels from the personal collection of the royal family of Newcastle.
This collection includes some irreplaceable crown jewels that are worth millions of dollars. You and your gang of highly trained burglars bribe the security guard to let you in the museum where the collection is displayed, Only you forgot the one hidden alarm that seals the doors to the room! Can you crack the clues and codes to release you before the security guards or the police find you?
"We had a group from Rockland a couple of weeks ago come in all dressed up like jewel thieves , all in black with ski masks on and it was hilarious," said Martha Manchester, co-owner. "Pick out the time and book the room and call us if you want any guidance. We have a bunch of tiaras for you if you manage to escape. 
Price/where to find it:

$20 per person. Midcoast Escape Rooms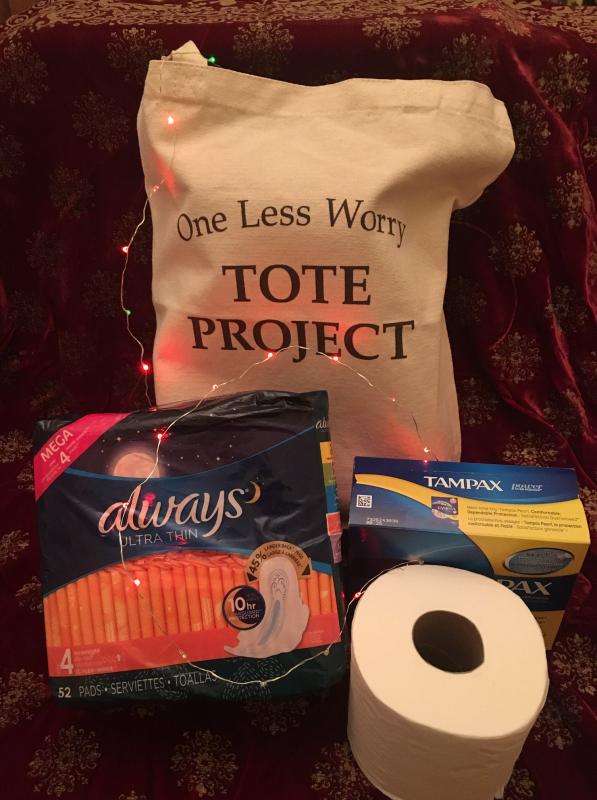 Giving Back
Galentine's Day Party

One Less Worry
The back story: Pink vodka cocktails, kale salads and maxi pads! Throw a party for your best gals (See GOOP article for cool ideas) and ask each of them to bring a comfort item for women in a "One Less Worry" basket, which you can then donate.
One Less Worry accepts pads (a variety of absorbencies), tampons (regular absorbency preferred), toilet paper, incontinence pads, toothpaste, bar soap, shampoo, and any essential grooming product that touches your heart. You may place them in the One Less Worry porch bin at 108 Beech Street in Rockland or see contact info below.
"Valentine's Day is the perfect day to consider and express all kinds of love," said Sharon Hobson, executive director. "Kindness and support for our sisters in uncomfortable or wobbly situations is particularly meaningful during this time. I like the idea of Galentines's events as an opportunity to consider the women and girls who may need pads, tampons and basic grooming essentials as well as the comforting messages that they are being thought of with love."
Where to find it:
One Less Worry Onelessworry.maine@gmail.com 206-593-6297
Don't forget that Cinémathèque at The Camden Opera House is a new monthly film program celebrating the best of classic, foreign, and cult cinema. On February 11, they are screening GIRLFRIENDS takes place against the unmistakable backdrop of 1970's New York City. Tickets are $8. FMI: GIRLFRIENDS
---
Kay Stephens can be reached at news@penbaypilot.com