We've got a couple of fun things to do this weekend and then Weekend Spotlight will be taking a hiatus until the holidays are over. We're looking forward to some arts and entertainment in 2022!
Weird, Wild, Wonderful Maine — A Reading

Friday, December 17—Camden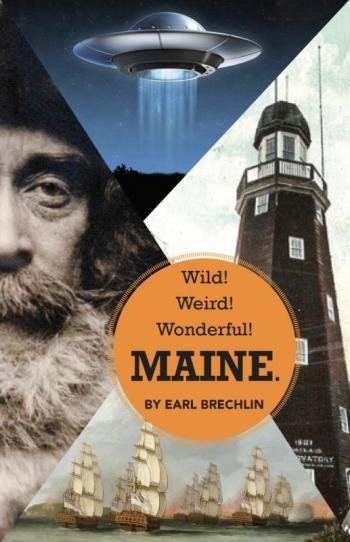 "When you try to define 'Maine' there's no one thing that can, which is why it's neat to find all of these legends and stories about the culture and spirit of Maine is and how it has gotten to where it is today," said author Earl Brechlin in a story I did on him last year. Joseph  Coté will read aloud  from Brechlin's book through Zoom from 11 to   12 p.m.FMI: Details

---
Louisa & The Kelly Brothers at Ada's Kitchen

Saturday, December 18—Rockland
Ada's Kitchen is hosting a free show featuring
local favorite Louisa Stancioff performing mostly original material in the electric "indie" domain along with Dan and Dave Kelly, who play guitar and drums. The show starts at 8 p.m. FMI: Details
---
Two businesses expand to Camden/Rockland
Elev8 in Warren, an energy drink business we've featured in the Pilot, has now expanded to Camden setting up base at 24 Mechanic Street including a gift shop.
They're offering "Now We're Cooking," live in-person cooking classes twice a month as well as family-friendly cooking classes with children and parents once a month. They also have an online cooking group. This Saturday from 10 a.m. to 2 p.m. they will be hosting Santa and Mrs. Claus. FMI: Details.
Also, Me Lon Togo, another restaurant we've featured in the past has re-located to Rockland. Starting Friday, December 17, they will be at 10 Leland Street. That night, they will have live music featuring Dave Mello from 5 to 9 p.m. Call 207-872-8146 to make a reservation. FMI: Details.
---
Kay Stephens can be reached at news@penbaypilot.com