This weekend is a combination of two summertime outdoor festivals, two oddball events and one Sunday Fun Day concert. Get on out there and enjoy!
Boat Shows and Outdoor Festivals

Friday, August 13 to Sunday, August 15—Belfast & Rockland

Boat lovers get a two-fer this weekend, as does anyone who loves a good outdoor festival by the ocean. Maine Boat & Home Show takes over Rockland's Harbor Park on Friday, starting at 10 a.m. with (obviously) boats, marine gear vendors, fine furniture, and homewares, arts, architecture, live music, and food trucks. It's also the place to be to discover Maine's most talented artisans, furniture makers, architects, and builders. The show is open through Sunday. Tickets start at $15. FMI: Schedule & Details

Belfast Harborfest, Belfast Rotary Club's free three-day celebration of the city's maritime history and traditions kicks off Friday at Steamboat Landing and goes through Sunday with a boatbuilding competition, entertainment, food trucks, a rowing regatta, shipyard tours, a cardboard boat race, and more. FMI: Schedule & Details

---
Old-Skool Vinyl at Odd Alewives
Friday, August 13—Waldoboro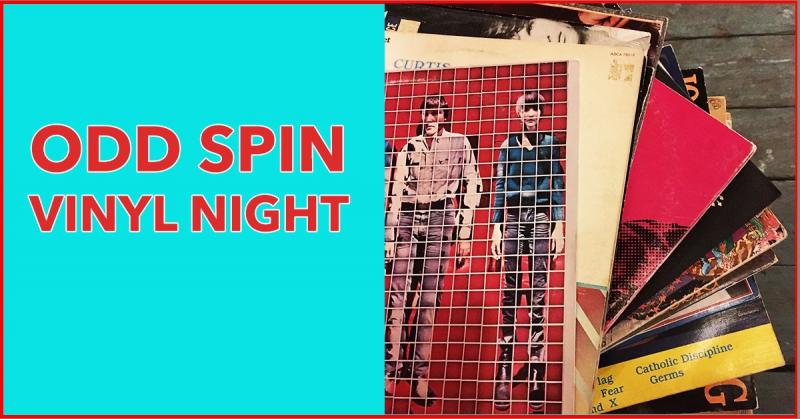 Odd Alewives Farm Brewery is hosting a free Odd Spin Vinyl Night featuring a carefully curated two hours of record playing bliss from DJs Rich and Anna from 6 to 8 p.m. FMI: Details
---
Life During the Revolutionary War 

Saturday, August 14—Camden

The Troops at Camden: 18th Century Living History Interpreters are taking over the Camden Rockport Historical Society from 10:00 a.m. to 4:00 p.m. Go back in time and learn about military and civilian life on Penobscot Bay during the 18th century. The event is free and family-friendly. FMI: Details
---
Killer Road Trip: Steampunk Fair

Saturday, August 14—Kennebunk

Yet another fair returning after being canceled last year, the 7th annual Steampunk Fair takes place at The Brick Store Museum (117 Main Street) from 11 a.m. to 4 p.m. For $5, you'll get to enjoy live music, a viewing of "20,000 Leagues Under The Sea," browse various steampunk art and craft from vendors, see people in costumes, attend lectures, and take in museum exhibitions. FMI: Details.

---
Free Outdoor Jazz Concert By The Ocean

Sunday, August 15—Rockport

Sundays continue to be outdoor music Fun Days with Creative Ensemble Collective performing at Rockport Marine Park at 4 p.m. Sponsored by Bay Chamber Concerts & Music School, you can expect "original arrangements of blues, jazz and popular classics from some of the great songwriters of the last 50 years." Bring something to sit on and snack on for this free show and with limited parking, best to get there early. FMI: Creative Ensemble Collective
---
Kay Stephens can be reached at news@penbaypilot.com