I don't know whether post-holiday fatigue was going on in the last couple of weeks in January but it was like tumbleweeds in the Midcoast. Then this weekend is like —shazam— let's see how many crazy different things we can do and see this weekend! Here's what's going on.
Camden Winterfest Returns

Saturday, February 5—Camden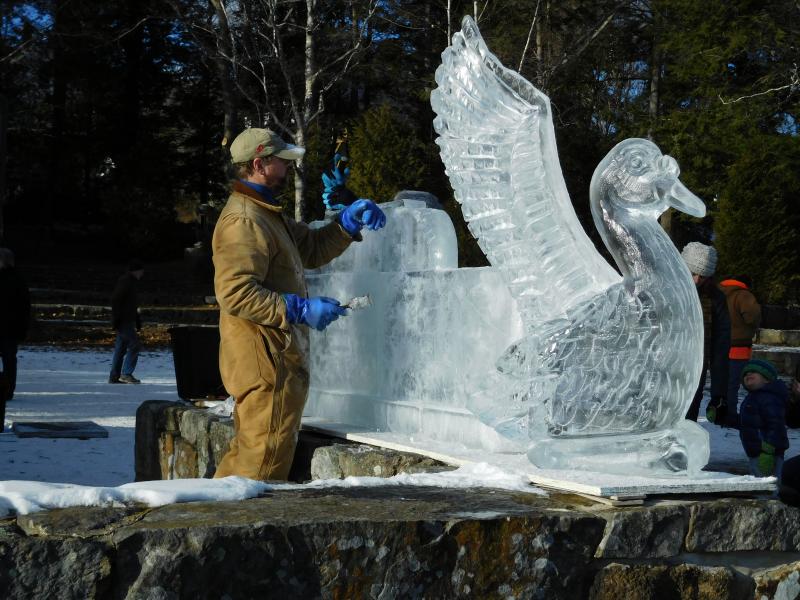 After last year's cancellation, folks are pretty happy to see Winterfest revived again, kicking off this weekend, starting Saturday at the Camden Public Library at 11 a.m.  First, take a look at the new fiber art exhibit by local artist Bobbie Tilkens-Fisher and find a lot of Maine-themed books at the big book sale in the Rotunda, with most items priced $3 or less. Outside in the Camden Amphitheater, ice sculptors will be transforming 300-pound blocks of ice into artistic renditions. Grab a bite or a drink at the food stand in the Amphitheatre with hot foods and baked goods from local restaurants and bakeries. At 2 p.m. watch hardy souls do the Polar Plunge into the Camden Harbor to benefit Sundog Outdoor Expeditions. Stay tuned for more fun leading up to the US National Toboggan Races.
---
The Dude Abides

Saturday, February 5—Belfast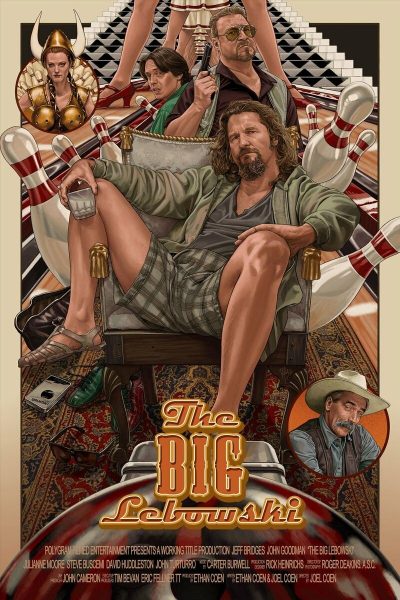 The Big Lebowski is screening at the Colonial on Saturday night and if you've never seen this cult hit, it's worth being in the audience for this one
just for the quotes alone
, a movie so beloved, it spurred its own film festival. The show starts at 6:30 p.m. Tickets are $11.99. FMI:
Colonial Theatre
---
A Steam Train to a Sleigh Ride to a Farm

Saturday, February 5—Alna
This is one of those staycation winter wonderland activities that would be a blast to try with kids or your friends (big kids.) Board a steam train at this working railway at in Alna. You'll be whisked away for about 20 minutes to get to the top of the mountain where a horse-drawn sleigh will be waiting to take you to SeaLyon Farmwhere you can warm up in front of a bonfire, with hot beverages and food from local vendors. The entire experience takes just over 2 hours. Trains depart Sheepscot station (97 Cross Road, Alna) promptly each hour from 10 a.m. to 2 p.m. Note that the railroad cars are not heated. FMI: Tickets and Details
---
Roaring '20s  Gala & Burlesque

Saturday, February 5—Rockland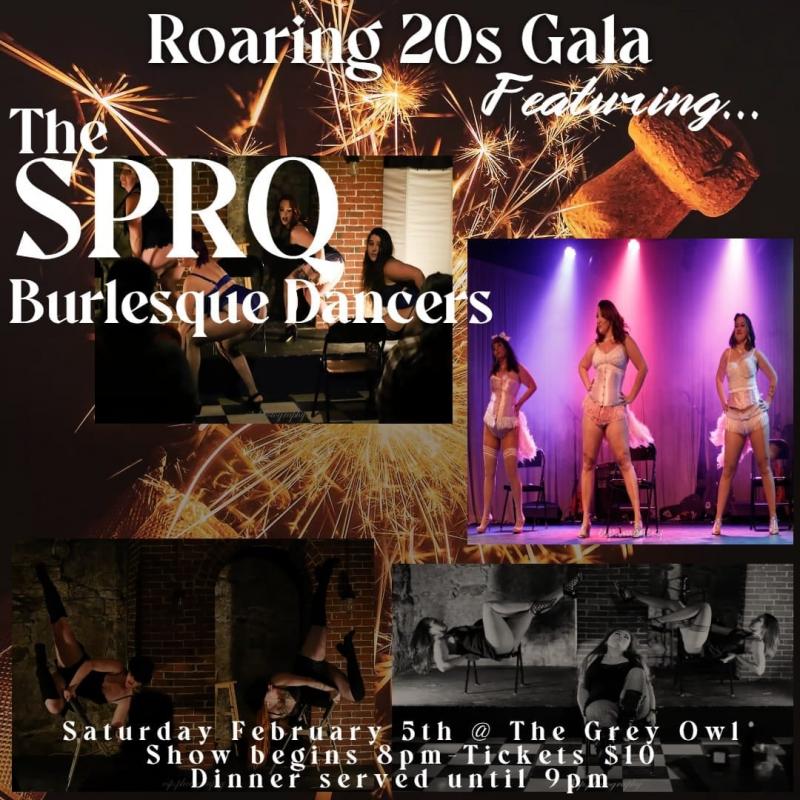 And now for something completely different. The Grey Owl is hosting Maine's own SPRQ burlesque troupe and music by MC SpaceWiz in The Grey Owl Bar & Grill lounge for two separate routines and the greatest hits from the 1920s starting at 8 p.m.  Costumes are encouraged but tickets ($10)  are limited. FMI: Tickets and Details
---
Kay Stephens can be reached at news@penbaypilot.com