Maine Restaurant Week continues into this weekend, so take a road trip this weekend to try out different cuisine around the state. Also, Belfast's got it going on this weekend! With another bomb cyclone coming in this weekend, everything listed here is inside.
Music at Marshall Wharf Brewing Co.

Friday, March 11—Belfast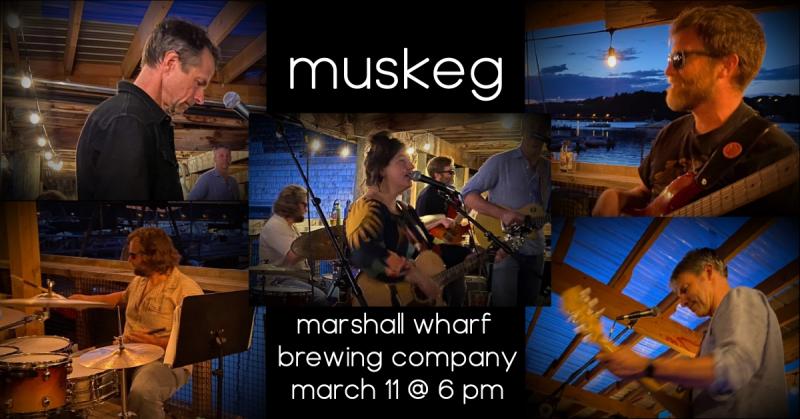 Muskeag, a Belfast band with homegrown alt-country, alt-rock original music, is returning to Marshall Wharf Brewing Co. at 6 p.m. Check them out on Soundcloud. They're going to be part of the upcoming All Roads Music Festival in Belfast in May. And why you're in Belfast, check out some of the remaining ice sculptures from the Ice Festival.

---
One Flew Over the Cuckoo's Nest
Friday, March 11 through Sunday, March 13 —Belfast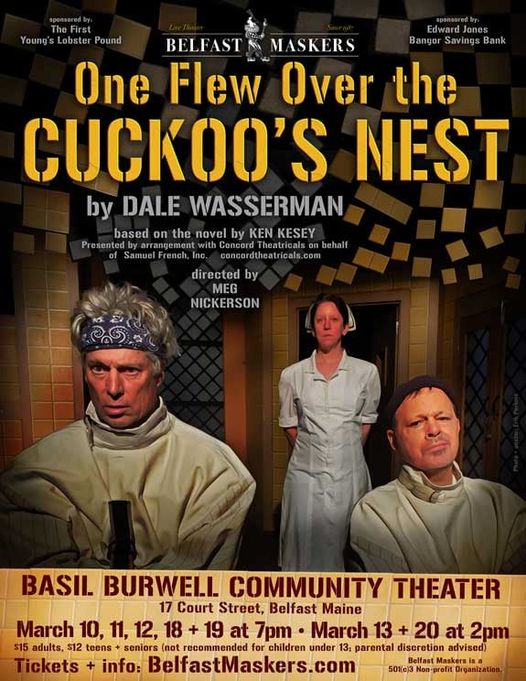 The Belfast Maskers are putting on a stage adaptation of Ken Kesey's novel, which "explores the brutality of life in a mental institution with humor, candor, and unforgettable characters." One Flew Over the Cuckoo's Nest by Dale Wasserman and directed by Meg Nickerson will be playing at the Basil Burwell Community Theater on March 11 and 12 at 7 p.m. with a Sunday, March 13 matinee showing at 2 p.m.  Parental discretion encouraged; not recommended for kids under 13. Tickets are $15 for adults; $12 for teens and seniors. The show will continue next weekend as well. FMI: Belfast Maskers
---
Comedy at Colonial Theatre
Saturday, March 12—Belfast
Get up there to the Colonial Theatre to check out headliner Ian Stuart, who has opened for comedians Dave Attell and Demetri Martin. As the founder of the Maine Comedy Festival  he and fellow comic and James Therberge, co-creator of the Welcome to Maine series, as well as comic Paul Hunt will be putting on a full evening of "...Maine schtick from the sticks." The show starts at 7 p.m. Tickets are $20 and can be purchased through EventBrite.
---
Kay Stephens can be reached at news@penbaypilot.com