UNION—Sarah Hewitt, and her business partner, Graham Raymond, owners of the Victory Hemp LLC, are like all farmers struggling under the Covid-19 crisis, these days. Earlier this month, the USDA announced a federal $19 billion immediate relief program aimed at farmers and ranchers. Prior to that farmers had been cut out of the stimulus packages. Hewitt took a look at their 10-acre farm and wondered what they were going to do with it. Then she had an idea:
"We've been growing hemp at this property for two years and cultivate between four and seven acres at any given time," she said. "The hemp market is kind of floundering due to the fact that it's a new industry and trying to balance itself out. We were interested in diversifying anyway, but this [the Covid-19 crisis] made it all the more important to do so."
Typically they'd grow hemp in mid-May through mid-October.
"We're going ahead and planting hemp seeds anyway," she said.
But this summer, they might be going back to old-fashioned farming.
Hewitt posted on Facebook's Midcoast Message Board page to gauge the community's interest in offering a part of their land for a public Victory Garden where people can get outside and yet remain an acceptable social distance from others, while getting some good garden therapy and increasing food security. 
"We wanted to engage with the community more in general," she said of her offer.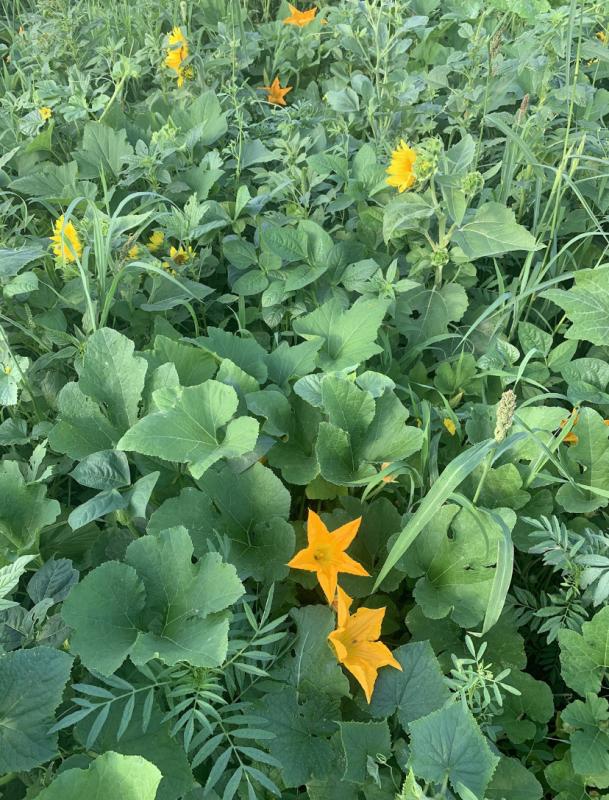 Victory Gardens were food gardens of vegetables, fruits, and herbs planted at private residences and public parks in the United States during World War I and II.  They are making a comeback during the pandemic with seed supply companies such as W. Atlee Burpee & Co. and Johnny's Selected Seeds reporting their sales are "through the roof."
"We notice that people's sense of security is tied into access to food and resources so that was part of the impetus to our idea," said Hewitt. "Seeing this experience of isolation that we're all going through during this time has really brought to light that we do need each other."
Maine Land Share Project


All over Maine this collaborative project seeks to connect those who wish to grow their own food (who don't have the land) with those who have the land available to offer.
By filling out a questionnaire, they will make a match.
Hewitt and Raymond have been noodling around a couple of options.
One idea is to offer a plot of their land to people who want to bring their own seeds and tools and pay a nominal fee for essentially renting the plot for the season.
"We don't have a lot of money to pay people to tend to the farm right now at this time, so that's one possibility, although what we're getting for feedback is a lot of people just don't know how to grow food from seed," she said.
The other version is for Hewitt and Raymond to start a giant vegetable garden that people can come and work on in as a time bank in exchange for vegetables at harvest. Currently, they are calling that endeavor Heart 2 Harvest and have created a Facebook page for it as the concept evolves.
"That way people who don't have money can put in time and effort and people who do have money are welcome to contribute to support the project," she said. "And it will teach people how to grow and get them outside doing an activity that still stays an acceptable social distance apart."
Another tangent to that idea would be to create some sort of CSA around the bounty. "We could get paid upfront and cover some costs of labor, tools, and seeds and at the end of the season, they'd get a share of storage crops," she added.
Still, a third option is to grow a section of the field called a Milpa Garden, which Hewitt explained was a traditional Mezo-American practice where people would clear a portion of the forest and scatter seeds.
"It would come up as this hodgepodge of corns, beans, and squash, the 'three sisters' essentially, a wild forage situation."
"Because we don't have a lot of labor, this might be the easiest option, and whatever is leftover, we could donate to food pantries," she said.
Right now, Hewitt's suggestions are still in the idea phase and she's looking for more feedback from the public. The best way to reach her is by email: victoryhempco@gmail.com
Stay tuned as we follow this story through the summer.
---
Kay Stephens can be reached at news@penbaypilot@gmail.com