Coming up Friday, February 14, is either the world's most romantic holiday or a stressful reminder of one's relationship status. Actress/comedian Amy Poehler first coined the term "Galentine's Day" in a 2010 Parks and Recreation episode as a way to celebrate one's girlfriends, so here's a way to cheer the great ladies in your life with these three locally made or crafted gifts. 
Products
Handmade Pop Up Shop
United Farmer's Market of Maine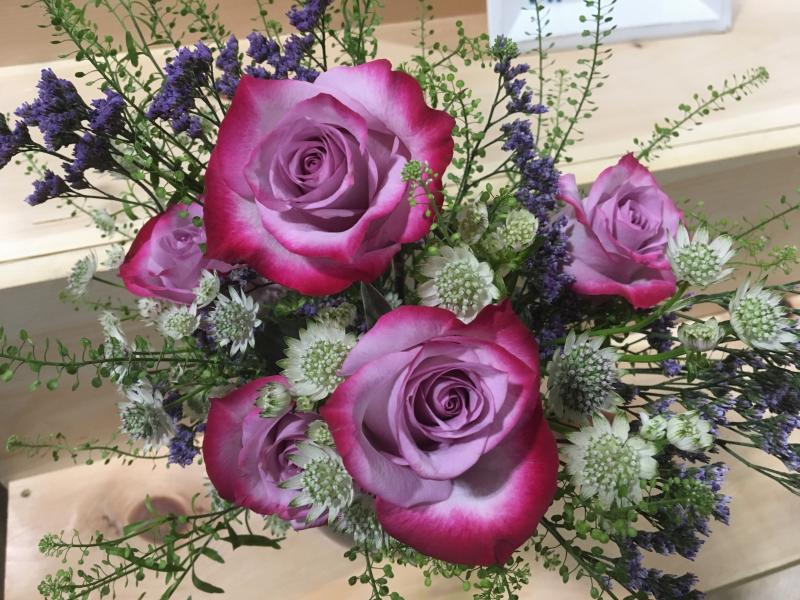 The back story: On February 14, go to Belfast and pop in The United Farmer's Market of Maine(18 Spring Street, Belfast) from 10 a.m. to 6 p.m.  More than 15 vendors will be open to sell their unique hand-crafted wares, some specially made for that day:  artisan jewelry, gifts, gourmet sweets and treats, custom flowers, soaps, books, and perhaps even some hand-made valentines.
Vendors: Aimee Leclerc Designs (Elegant and Rustic Jewelry); Ancestral French Soaps (organic specialty olive oil soaps); Beading Spirits (Healing Copper Jewelry); Beyond the Sea (Specialty books); Chocolate Pan (Artisan chocolates);  CupKate's (Cup cakes and sweets); Dan Bennett Jewelry (Hand Forged Jewelry); Heléna Melone (Painted Silks);  Maine Cheesecake Co.  (Truffles and Gluten-free Cheesecakes); Many Hands Farm (Rose Products); Midsummer Night's Meadow Farm (Fine Woolens and Charcuterie); The Scone Goddess (scones); The Smallest Gap (Photographs); Snow Hill Studios (Ceramics); Sonhado (Organic Lavender and Flax Eye Pillows); Sweet Monkey Business (Cookies); Willow Moon Florist (Custom arrangements and bouquets.)
In their words: "Galentine's Day is an opportunity for women to celebrate friendship and one another, while supporting local businesswomen and entrepreneurs," said Jenn Brown, of Willow Moon Florists, one of the organizers.
Price/where to find it: Varied.  United Farmer's Market of Maine
---
Farm & Forest Fashion Show
Belfast American Legion Hall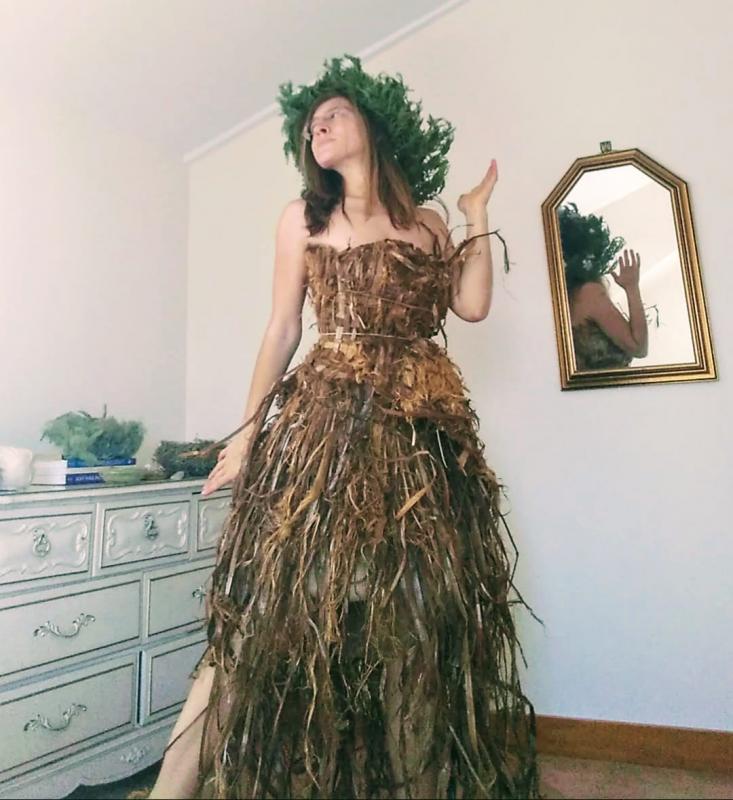 The back story: The Farm & Forest Fiber Flannel Runway Fashion show is a celebration of the working people, land and water of Midcoast Maine. The show will open with someone offering a land and water blessing and sharing about the history of Wabanaki people on this land.
"There will be a giant snail moving across the runway verrrrry slowly with a sign reading "Slow Fashion" ... when the snail reaches the other side, the show will be over. There will be people wearing flannel shirts and pajamas dancing, farmers, artists, crafters and fisherfolk carrying tools of their trades, folks in deerskin, an Evergreen Queen, giant vegetables, local knitted woolens, bark, shells, seaweed."
The event goes from 4 to 11 p.m. with both a contra dance and a funk party at the end.
In their words: "The fashion show is going to be a fun, creative, multi-generational experience that celebrates the land and water of Maine and the working people," said organizer Chelsea Cartwright, who helped put together the event with co-organizer Corallina Breuer. "You can go with a partner or go by yourself. With contra dances you dance with everybody so it's a nice way to shake off the February blahs. And it takes the pressure out of of meeting people;  focus is really on community and love."
Price/Where To Find It: $5-$50 sliding scale. Fashion Show
---
One Special Night Out

Cold Chocolate

Camden Opera House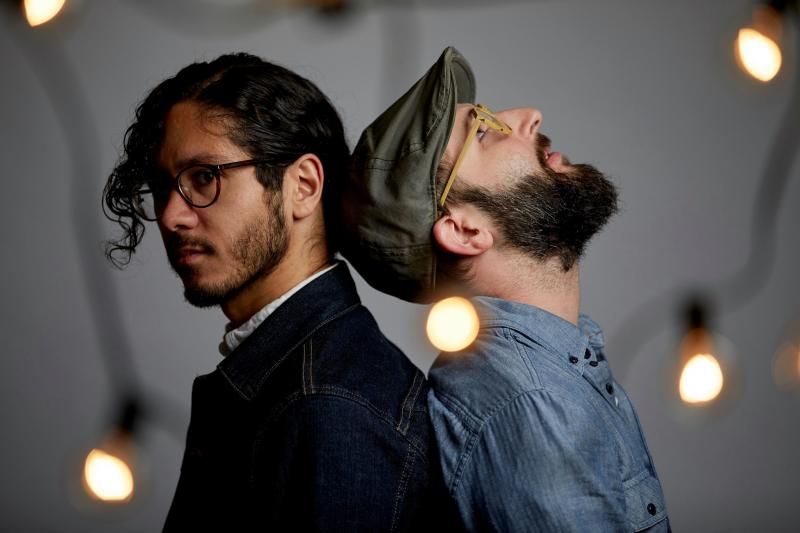 The back story: On February 14, the acoustic duo Cold Chocolate is set to play The Blue Café on the third floor of the Camden Opera House. The band has been described as a, "genre-bending Americana band that fuses folk, funk, and bluegrass to create unique a sound all their own." This Boston group regularly performs at venues and music festivals up and down the East Coast, fusing bluegrass and roots with a dash of funk. Playing guitar, upright bass, percussion, and three-part harmony, come get energized with this rocking trio. Show starts at 7 p.m. Learn more about them.

In their own words: "As for the band name itself, Guitarist Ethan Robbins told us: "It has to do with my brothers and I visiting my grandfather growing up, and how he'd always have frozen Milky Ways in his freezer for us on arrival. It became a tradition and something we looked forward to all year.  There's nothing's sweeter than a night of Cold Chocolate on Valentine's Day. Except, maybe, eating actual chocolate left in the freezer overnight. But why not do both? See us at the Blue Café on Feb. 14!"
Price/where to find it: Free! (Donations accepted) but no reservations required. Camden Opera House
---
Kay Stephens can be reached at news@penbaypilot.com