Well, hello, January! You're looking at your treadmill over there in the corner, which serves as a better laundry rack than an exercise machine. Boredom over the same old workout routine is why many people lose motivation to stay fit, as a 2020 study revealed, finding that even elite athletes lose the momentum to exercise when faced with a repetitive workout.
Luckily, on the coast of Maine, we're surrounded by a plethora of outdoor terrain, specialty gyms, and fitness spaces. Here are a few unique activities in the Midcoast to jolt you out of the Drone Zone.
The Great Outdoors
While the Omicron variant continues to trample through early 2022, many people are feeling antsy about working out in groups indoors. There are a few interesting ways to get the heart rate up while keeping plenty of open space and fresh air in between participants.
Ice Climbing—Camden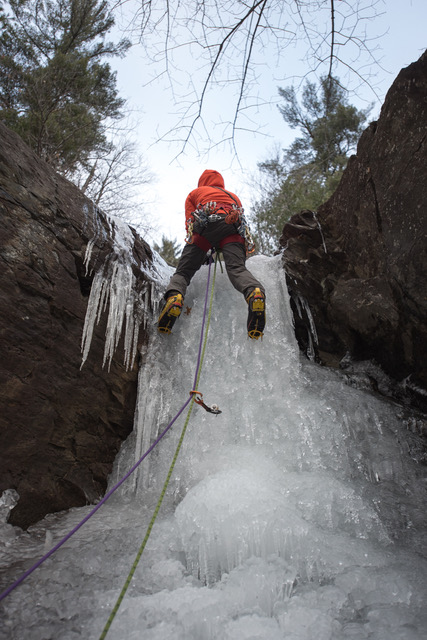 Equinox Guiding Service offers an "Intro To Ice Climbing" course (both full and half-day) in the Camden Hills State Park, Acadia National Park, and Grafton Notch as we reported on in a story several years ago.
"People have described ice climbing as this really extreme sport, but really, it's actually almost meditative," said Noah Kleiner, owner of Equinox Guiding Service.  A half-day course is $185 while for two people it's $130/pp. FMI: Details
Benefits: Climbing features such as frozen waterfalls and rock slabs covered in ice help build strength in your forearms, biceps, triceps, shoulders, and quads. Your cardiovascular system gets a workout as you develop great core strength.
Snow Tubing—Camden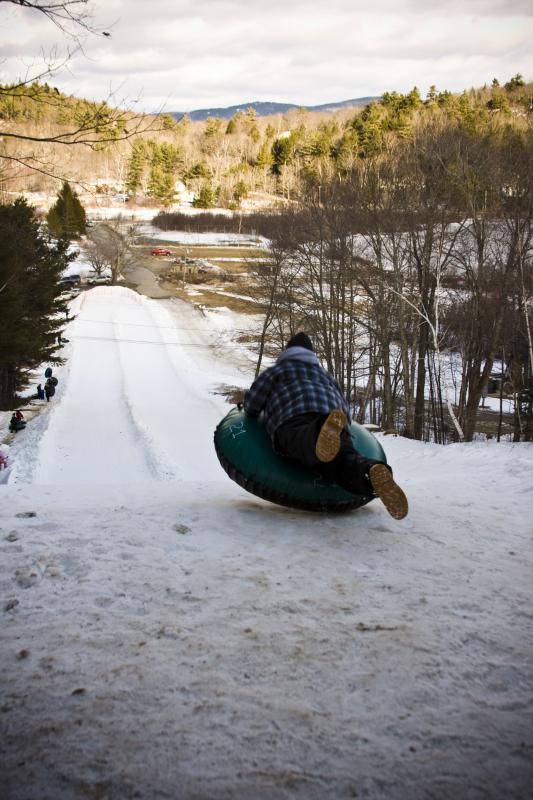 Oh yes, it's back! Midcoast residents who loved the old tubing hill at Camden Snow Bowl will be overjoyed to hear that a new snow tube hill has been engineered between the double lift and Kuller Trailhead. It'll be opening up this weekend.
"For several years, people have been asking for the tubing hill to come back, and, especially during Covid, we had even more demand from the public," said Holly Anderson, assistant manager of the Camden Snow Bowl.
This year, people will have to lug their tubes up by foot, but the plan next year is to install the former Mighty Mite handle tow to assist riders up the hill.  Tickets will be $10 per hour per person and include one snow tube. Cash or check at the tubing hill shed; credit cards in the lodge. Open Sat/Sun, 9 a.m. to 4 p.m.
Benefits: Depending on how many times you walk up and down the hill, you can burn anywhere from 200-300 calories every 30 minutes.
Female Hiking Clubs —Statewide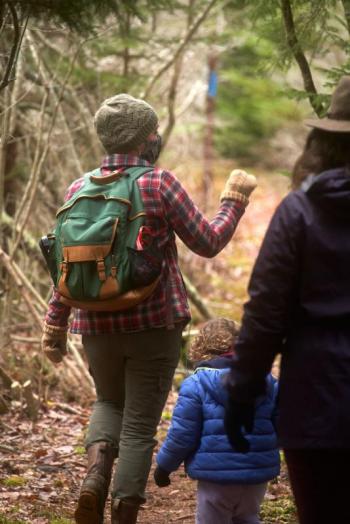 The majority of outdoor hiking clubs in Maine that have popped up in recent years are designed for women who aren't comfortable hiking alone or just want to make new friends as they join up and explore Maine's backcountry in a group, from newbies to experienced hikers. Women Outdoor Lead is one such group PenBay Pilot covered last summer.
Born out of a collaboration between Women for Rural Healthy Living and Maine Outdoor School, OWL teaches outdoor and naturalist skills to girls and women to gain more confidence when spending time outdoors. There's also a Maine chapter of Women Who Hike, which you have to join on Facebook, which is a great source for organized hikes or recommendations for hikes around the state.
Benefits: A study in the American Journal of Human Biology, showed that while winter hiking, women increased their muscle mass and burned more calories than they consumed.
---
Virtual
Not everybody is ready to get back to the gym and that's okay. Local fitness businesses have learned how to flex with virtual workouts and classes you can do at home.
Midcoast Strong— Rockland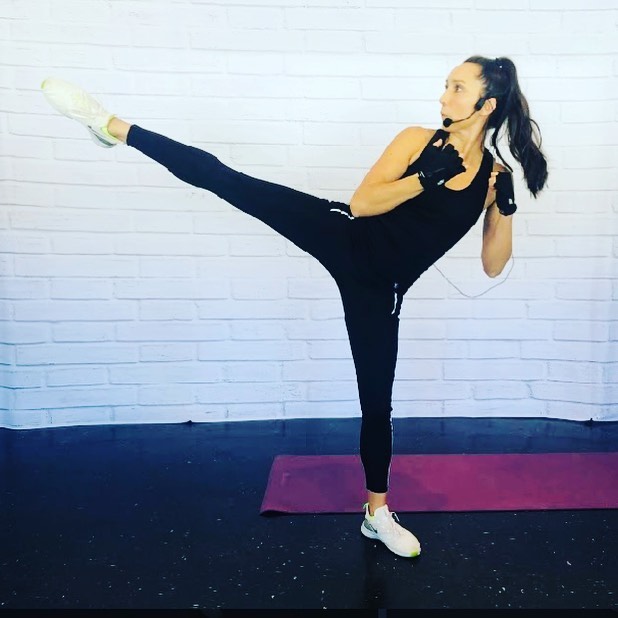 Midcoast Strong has a number of virtual dance and workout classes to choose from. Their virtual Strong45 High-Intensity Interval Training (Hiit) class incorporates martial arts and kickboxing to scorch those calories. It starts at 9:15 a.m. Mondays and Fridays. 45 minutes for $12. FMI:
Details
Benefits:
With HIIT, when you push your body to a breathless state for less than two minutes alternated with low-intensity recovery periods, one
study
found that it burned 25–30% more calories than the other forms of exercise.
---
Ice Skating—Rockport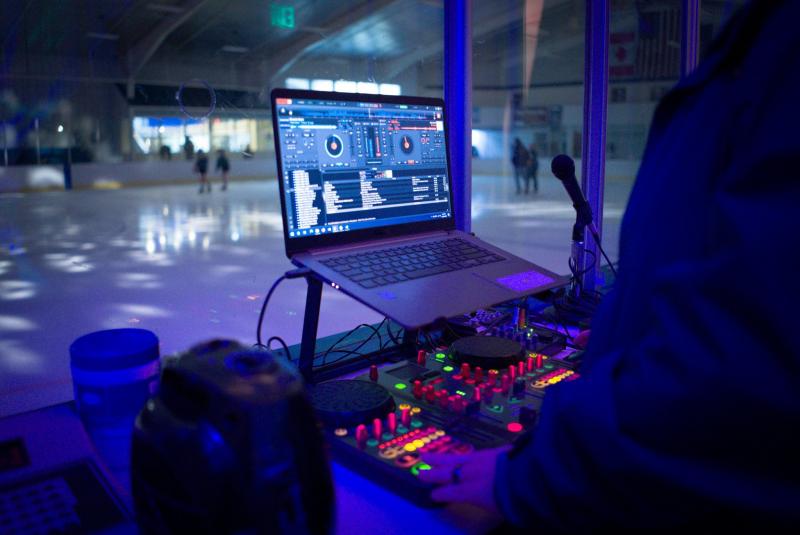 Midcoast Recreation Center (MRC) is offering a morning Coffee Club Public Skate for people 18 and over on Fridays from 8 to 9 a.m. The session is $5 and you can bring your own skates or rent a pair for $5. Free coffee too! (Although you can't bring it out on the ice.) Masks are required for everybody. FMI:
Details
Benefits:
According to Harvard Medical School, ice skating will burn up to 200 calories per hour.
Cardio Drumming — Camden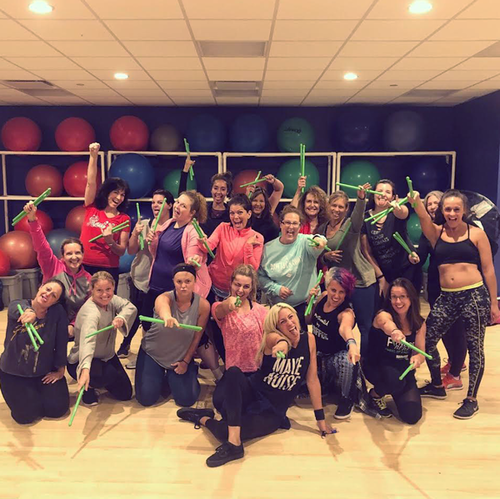 Korin Mowry's studio offers a unique way to get your energy up with "Pound," a drumming session that incorporates cardio, strength training, and yoga.
It "provides the perfect atmosphere for letting loose, getting energized, toning up and rockin' out!"  Drop-in rates are $14 per hour, $7/half hour and $150 for a monthly pass. Pound is offered at 6:30 p.m. on Monday nights. FMI:
Details
Benefits:
Drumming helps relieve stress, tension, and anxiety. It also
releases negative feelings, blockages, and emotional trauma.