A robin redbreast hopping about the soggy lawn may be the first sign of spring at your house; at mine, it's the arrival of a real car after four months of winter-worthy AWD sport-utes. This year, it was a Honda Civic—and a few miles behind the wheel reminded me how enjoyable a lighter, smaller, more responsive vehicle can be. Driving is fun again! 
In fact, I got two Civics, back to back: a loaded hatchback ("Lunar Silver") and an Si ("Blazing Orange").
I've already driven a 2022 Civic—the Touring sedan described here last October—but I'm always happy to see another one. Particularly if it's a harbinger of spring, and particularly if it's the sporty Si model. On paper, there isn't a great deal of difference between them all, but of course it's the details that matter. 
The first Civic, what you and I would call the white one, is a five-door—that is, a hatchback with a sloping, mostly glass fifth "door" over a large cargo bay instead of a separate trunk. It's done up in Sport Touring trim, so (like last fall's Civic) this one gets the more powerful engine: the 1.5-liter turbo Four rated for 180 horsepower and 177 lb-ft of torque. (Less-expensive Civics make do with a 2.0-liter 158 horsepower Four.) 
This Civic also has a continuously variable automatic transmission. As CVTs go, it's a good one, unobtrusive and programmed to downshift early under braking. Our second Civic, the orange Si, has a true gearbox, a snappy and highly satisfying 6-speed manual with an honest-to-god clutch, making it a rare beast indeed. I'd have to scroll back through my files to see when I last drove a car with three pedals, but it was long ago.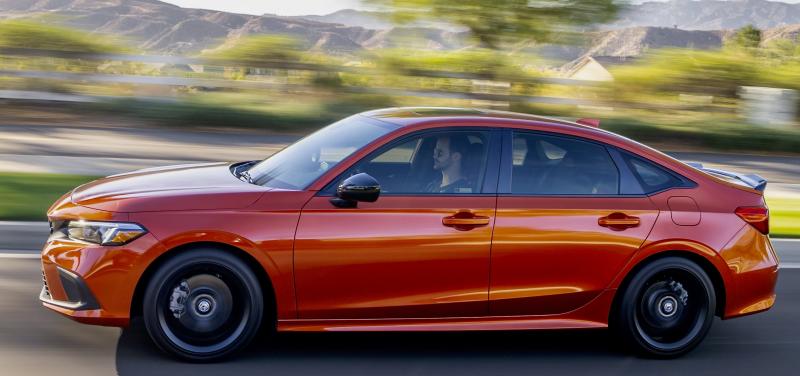 In the Si, the eager turbo Four gets a boost up to 200 horsepower and 192 torques, plus a lighter, lower-inertia flywheel and a limited-slip differential. To cope with the extra power—or what drivers do with it—the Si also has slightly larger brakes and a firmer suspension, although without adaptive dampers. For $200 more, buyers can specify Goodyear Eagle F1 tires with better grip. 
All Civics are front-wheel-drive, but they are well-balanced, not at all nose-heavy, and notably nimble. Civics also get a switch that toggles between three driving modes: Normal, Economy or Sport. In CVT-equipped cars, this sharpens the transmission response and turns the instruments red. In Si cars, with the manual gearbox, the mode switch activates ASC, Active Sound Control (the engine sounds raspier), dials up the engine response and increases the steering effort. 
Si drivers can customize these settings and also call up a rev-matching feature that smooths downshifts under hard braking (if they haven't mastered the heel-and-toe method of downshifting and braking simultaneously). Of course, drivers of manual-gearbox Civics also can choose "sport mode" with their feet).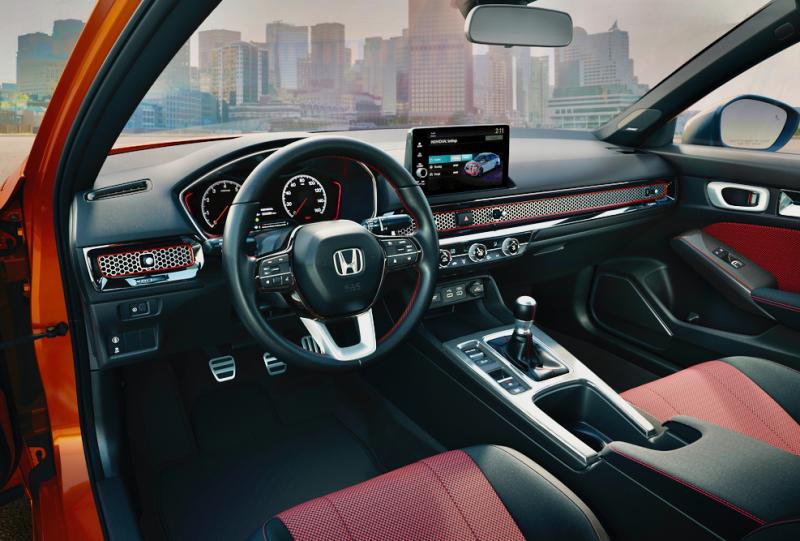 Overall, the Civic family has been upgraded in many ways for 2022, from new styling and inches more space inside to a stiffer, stronger platform and more and better airbags, front and rear. Other additions, at least on some models, include a power sunroof, dual-zone automatic climate control, and heated wing mirrors and front seats. 
All Civics now get the same suite of Honda Sensing active driver-assistance technology, including blind-spot monitoring, forward-collision warning and automatic emergency braking, lane-departure warning and lane-keeping assistance (which can be switched off) and adaptive cruise control. Honda says the performance of all these systems has been improved.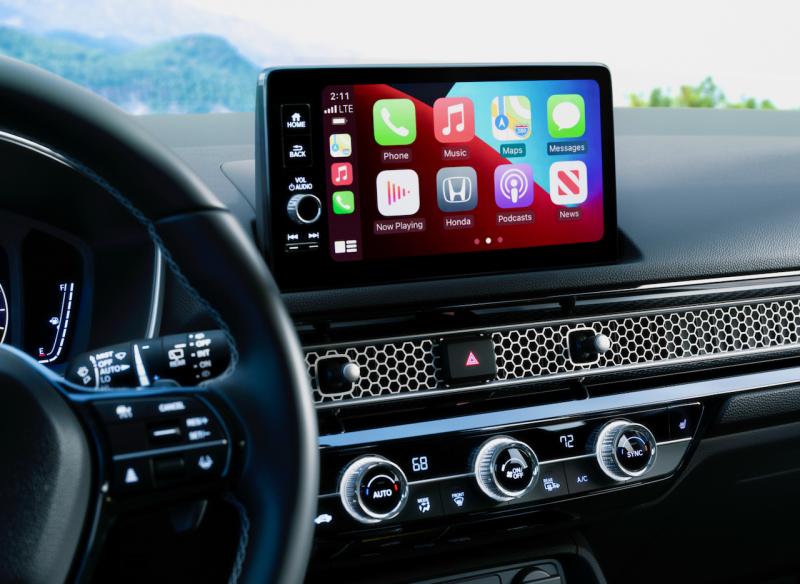 About 25 percent of Civic buyers opt for the hatchback body style; and (surely to Honda's delight, because who wants "old" customers?) some 65 percent of Civic buyers overall are less than 35 years of age. In fact, Honda claims that the Civic is America's sales leader among Millennials and Gen Z'ers and the top choice of first-time new-car buyers. The Si model captures only about 5 percent of Civic sales. (Kids, learn to drive a clutch! You'll be glad you did.) 
Civic prices have gone up, but the car has been improved in so many ways, and is so much roomier and more comfortable, that it still feels like excellent value. Our loaded Touring model lists for $29,295, all in (that is, with destination fee and a three-year subscription to Sirius satellite radio). The Si, with more performance but slightly less in the way of creature comforts, costs a thousand dollars less. Other Civic trim levels, in sedan or hatchback form, start at just $23,365. 
Silvio Calabi has been reviewing cars since Ronald Reagan removed the solar panels from the White House. He lives in Camden.