ROCKLAND — It's January, the time for resolutions and reassessments. For many, losing weight and getting fit are a priority.
Inspired by Let's Move, a national health and wellness initiative spearheaded by former First Lady Michelle Obama, Rockland Public Library's Deputy Director Patricia King decided to survey other libraries nationally to see if they were offering take-home fitness kits that could be checked out of the library.
"I also wanted to see which fitness kits were in circulation most," she said. "I basically modeled our kits on what other libraries had, but at least one of ours is unique — the jump rope master kit."
"With grants we received, we were able to create this 'Check Out Movement and Healthy Living at Your Library' series," she said.
All six kits include T'ai Chi Beginners Workout, Zumba Gold, Jump Rope Mastery, Pilates Broadband, Foam Roller and Yoga for Beginners.
Each of the kits they created include an instructional DVD, the equipment for that exercise or routine, a cleaning kit and a tote bag to carry everything around. All can be checked out free with a library card for two weeks.
It gives library card-holders the chance to try out the routine and fitness equipment in the comfort and privacy of their own home.
It's not only a clever idea, especially in the winter months, when obstacles to fitness may include snowstorms keeping people home, a gym being too cost prohibitive, too far away, or not a comfortable setting for some.
The other advantage to trying out a kit is the opportunity to try a fitness regimen or routine before committing to buying the equipment and/or another DVD.
"It's a great way to introduce adults to fitness and try out different modalities," said King. "This is a way to start to explore different levels of exercise and activity."
Here are examples of three of the six kits that can be checked out in order of intensity: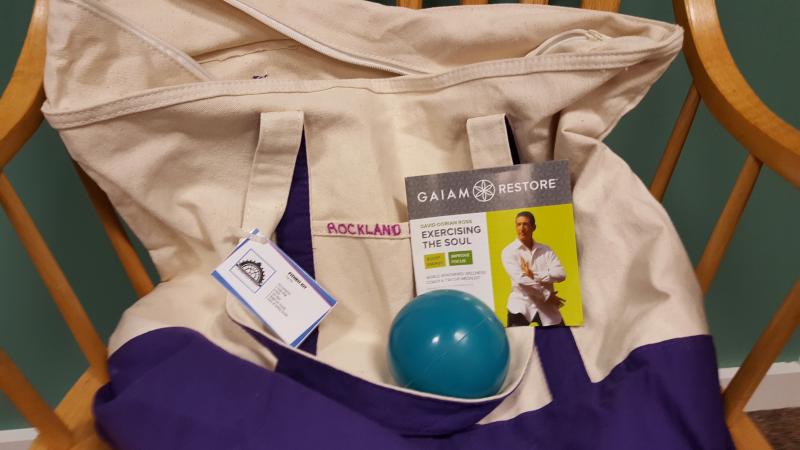 Tai Chi Fitness Kit
Summary: A comprehensive introduction to this powerful, low-impact workout that harnesses chi to promote health and well being.
Targets: Martial Arts, T'ai Chi, Muscle Strength
Check out: Tai Chi Fitness Kit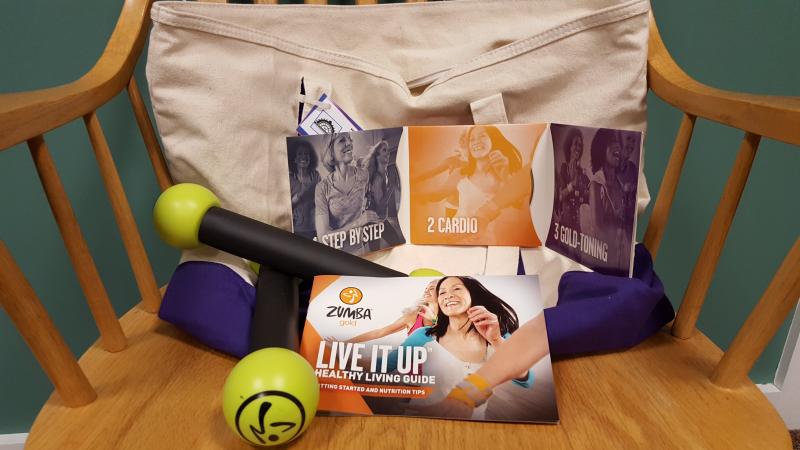 Zumba Fitness Kit
Summary: Exciting dance-fitness workouts featuring upbeat Latin and world rhythms, and nutritional tips.
Targets: Aerobic Dancing
Check out: Zumba Fitness Kit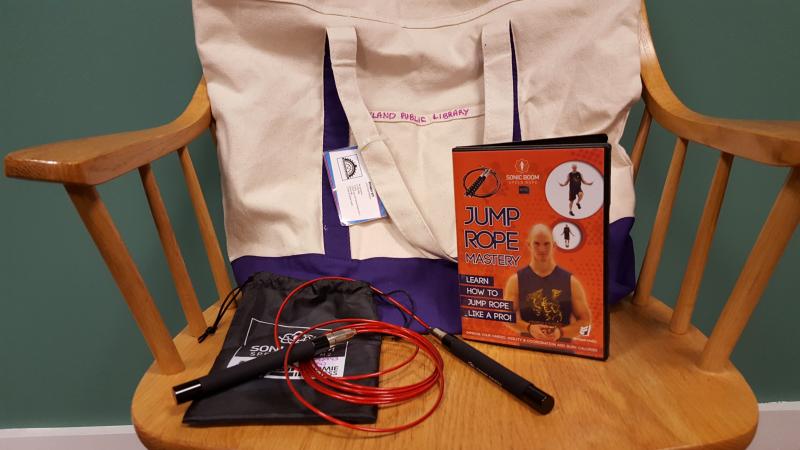 Jump Rope Mastery
Summary: 15x techniques and 'tricks' to jump rope, how to improve your cardio and burn fat.
Targets: Cardio, legs and core
Check out: Jump Rope Mastery
To reserve a kit online go to the Rockland Public Library Catalogue, type in fitness kit in the keyword field. You'll see the status of each kit and when it is due back.
Photos courtesy Rockland Public Library
---
Kay Stephens can be reached at news@penbaypilot.com