I've been writing about ice bars in Maine since the first cube hit the deck with the moniker "the hottest coolest bar and lounge" and now it seems in 2019, everybody around the state is "freeze-associating" that phrase.  (I'll see myself out.) Here are some of the best places to bundle up, rock that sheepskin ear flaps hat and do a luge shot this winter.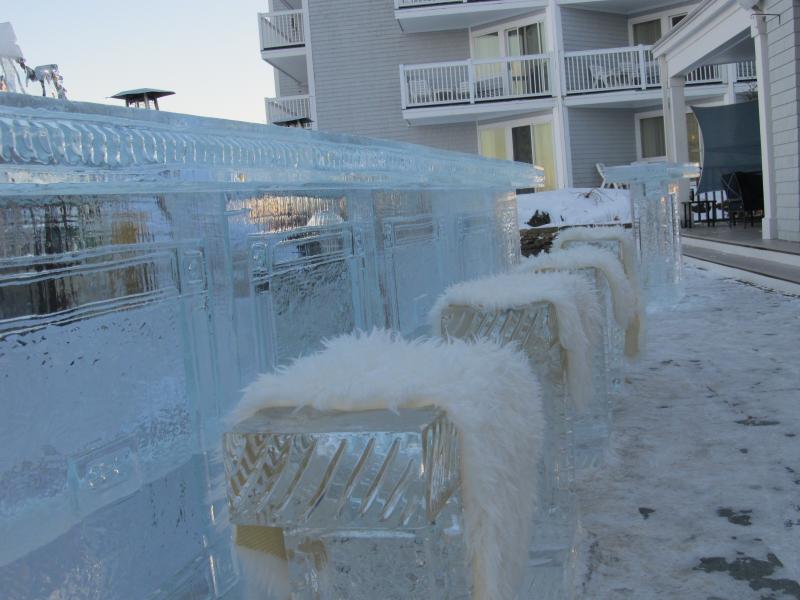 Rockport
January 18-20 and January 25 -26
The Samoset Resort
Here comes the GLACIER annual Ice Bar & Lounge! Local ice carver and Samoset Executive Chef Tim Pierce always has something new up his sleeve in the seven years he has been carving 20,000 pounds of crystal-clear glacier ice for this dual weekend event. Here is a gallery of a few of his creations from the past. "This year, we're playing around with a dog theme because one of our sponsors Tito's Vodka is advocating for shelter dogs," he said. Tito's Handmade Vodka has a campaign, Vodka For Dog People, to rescue and protect dogs. "So, we'll be doing a St. Bernard mocktail, which is a warm drink with apple cider, where all of the proceeds for that will go to Pope Memorial. We're also going to try and do some fun stuff, including an old 1939 delivery truck, which we'll be using as a beer bar, an extra element to this event."  The event goes from 5 p.m. until closing and is free to the public.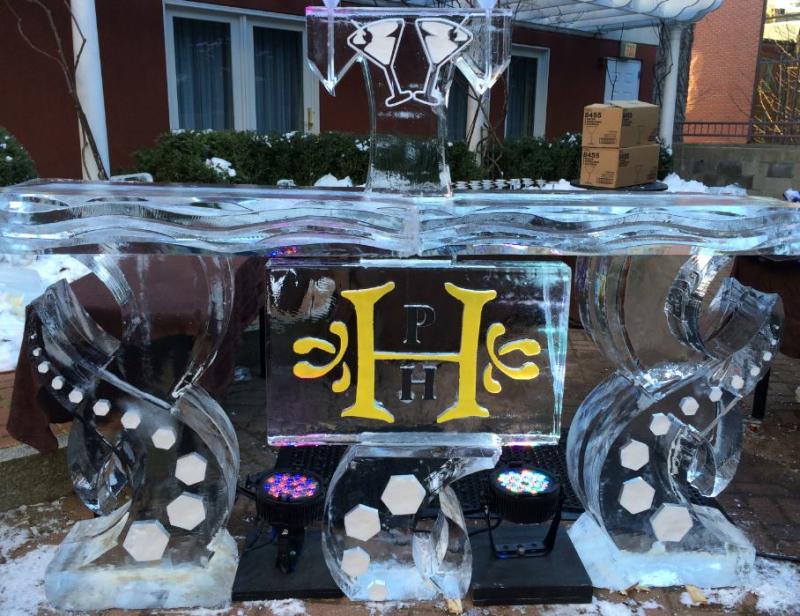 Portland
January 24 -26
Portland Harbor Hotel
The Portland Harbor Hotel transforms itself once a year into a Big Chill outdoor party, serving specialty martinis from luges carved into the ice from 5 to 9 p.m.. Along with beautifully crafted ice bars, ice sculptures, DJ Jon spinning tunes, fire pits, complimentary food and fully stocked bars inside (when it's time to warm your feet), this is a fun way to become one with the cold. Hey, it's a long time before spring. Tickets are $35 to $43 (with one drink) and no tickets will be sold at the door. There is also a slew of other tips and fine print, so check that out here.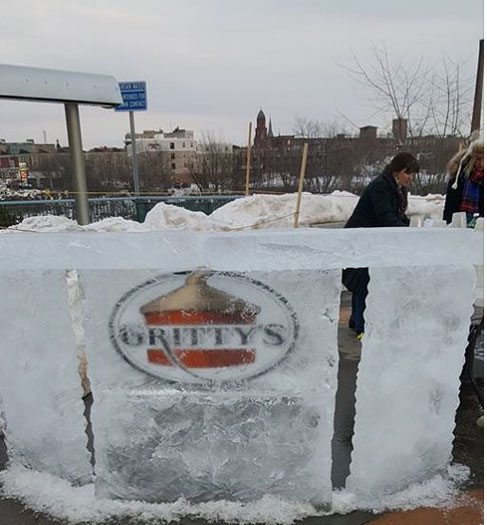 Auburn
January 26
Winterfest Ice Bar
The Festival Plaza on Main Street in Auburn will be the spot for Winterfest. Enjoy heated tents, Gritty's ice bar, food trucks, and bands.
Doors open at 5 p.m., Farmhouse Project plays 5:30-7:00 p.m., LA Harley Band plays 7:30-9:30 p.m. $15 per ticket ($20 day of if available) www.auburnrecreation.com 
This event sold out last year so get your tickets early!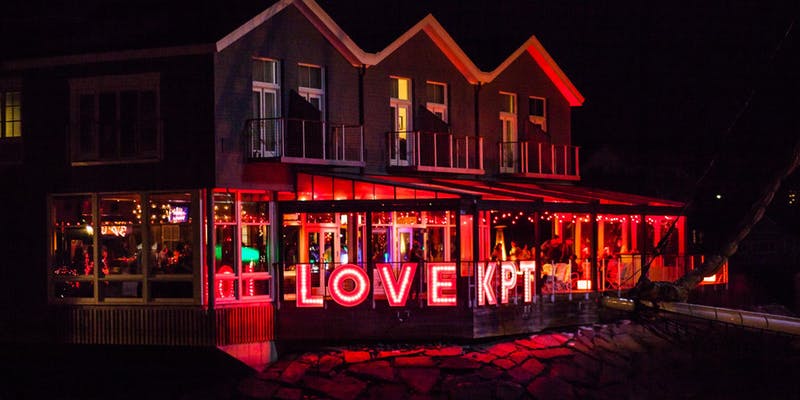 Kennebunkport
February 2
The Boathouse Waterfront Hotel
FROSTED, their 5th annual ice bar event features a custom ice bar with luge, signature craft cocktails, light snacks, s'mores and hot chocolate bars, as well as dance music with DJ Kevin starting at 7 p.m. Tickets include one drink. Cash bar available for beer, wine, and cocktails Tickets are $55/pp online or $70/pp at the door. FMI: FROSTED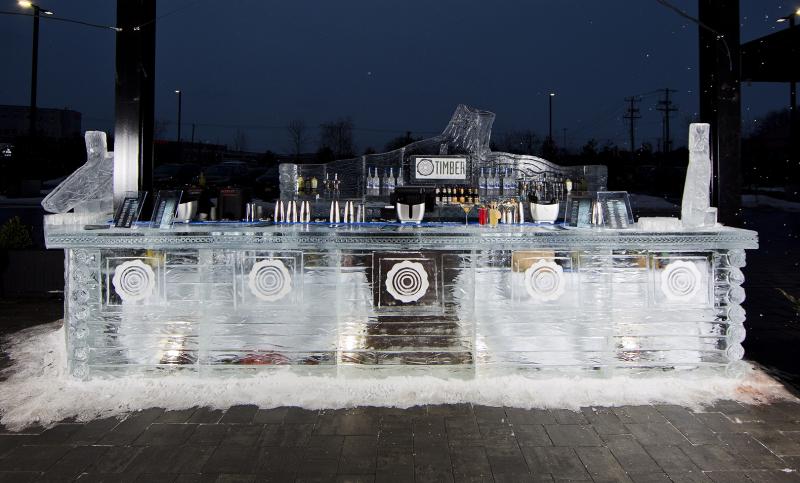 Bangor
February 1-2 and February 8-9
Timber Kitchen and Bar
Timber, my new favorite place to go in Bangor, is also teaming up with talented teams of ice sculptors led by Chef Tim Pierce from the Samoset for another GLACIER-themed ice bar. Carving 12,000 pounds of crystal clear ice into a beautiful ice lounge, Pierce and his team, along with designers, spend weeks carving and assembling 300-pound blocks of ice using chisels and chainsaws. Once you get there, it's cool (no, really) to run your glove on the facade of the bars, enjoy cocktails with ice chairs and tables, do a shot in an ice luge, stretch out on their faux-fur covered couches, take selfies with sculptures and more.  With fire lamps keeping you warm this is a no-cover, no-ticket event. General manager Suzanne Fletcher said this will be the third year they've done the ice bar teaming up with Titos' Vodka, also with a dog theme this year. "Tito's is donating money and helping people adopt dogs, so that will be incorporated into the theme," she said. Pierce said, "Given Timber's logging theme, we're going to take our 'beer bar' ice delivery truck theme and turn it into a logging truck. They'll have their own twist." Goes from 5 to 10 p.m.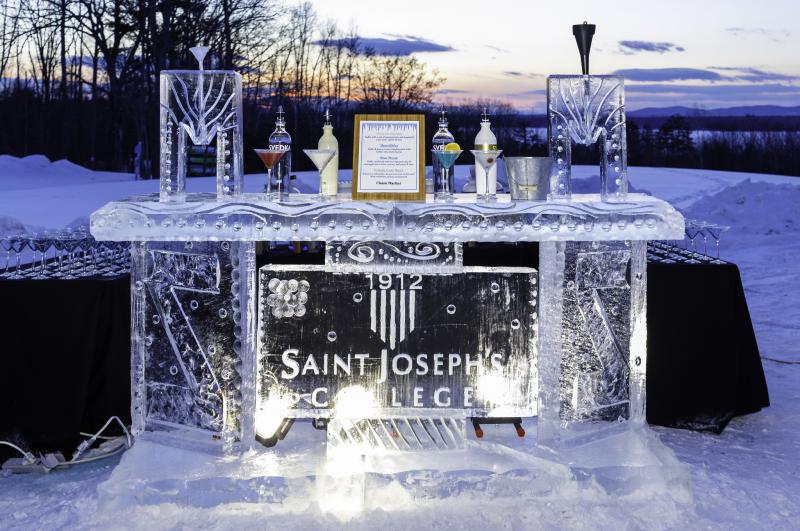 Standish
February 3
St. Joseph's College
Giving it the old college try, St. Joseph's College's annual Ice Bar & Lounge offers crackling fire pits with specialty cocktails, such as the Pink Ice Martini, Snowflake, and Blue Monk—served through an ice funnel. 21+ event. The one-night event goes from 5 to 8 p.m. and tickets are 30/pp, if purchased online until February 1, $35 at the door. Proceeds from this event benefit student scholarships. FMI: St. Joseph's College.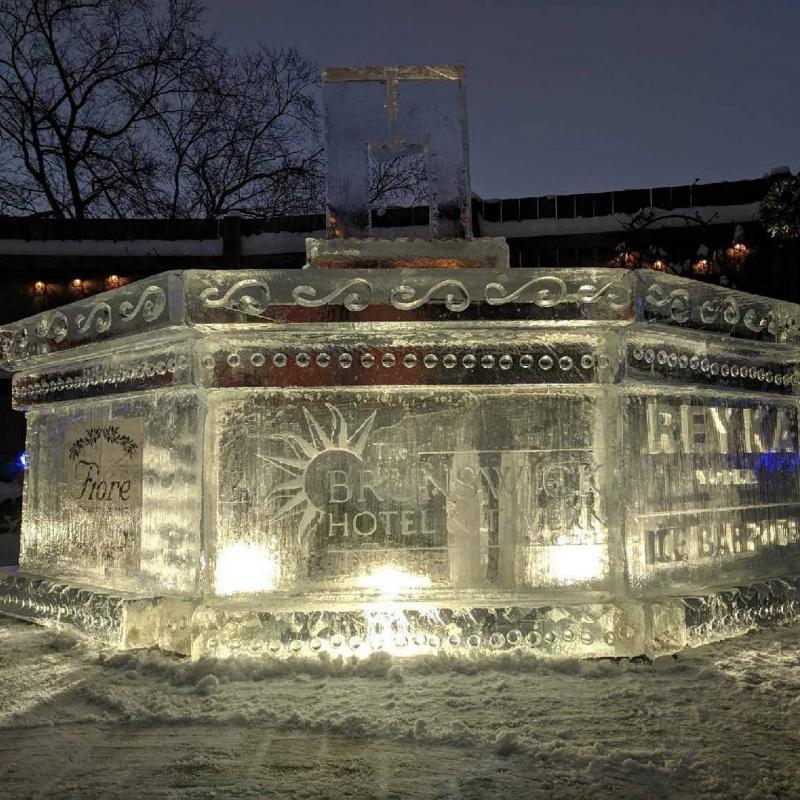 Brunswick
February 7- 9
Brunswick Hotel & Tavern
The outdoor patio at The Brunswick Hotel & Tavern will once again transform into a winter wonderland for three nights with beautifully crafted ice bars and sculptures, specialty cocktails served through ice luges, Chef Bassett's complimentary food spread, and live entertainment. Ice Bar tickets are available in advance through BrownPaperTickets for $22 on Thursday and Friday, $27 on Saturday. Event tickets will be available at the door for $25 on Thursday and Friday, $30 on Saturday.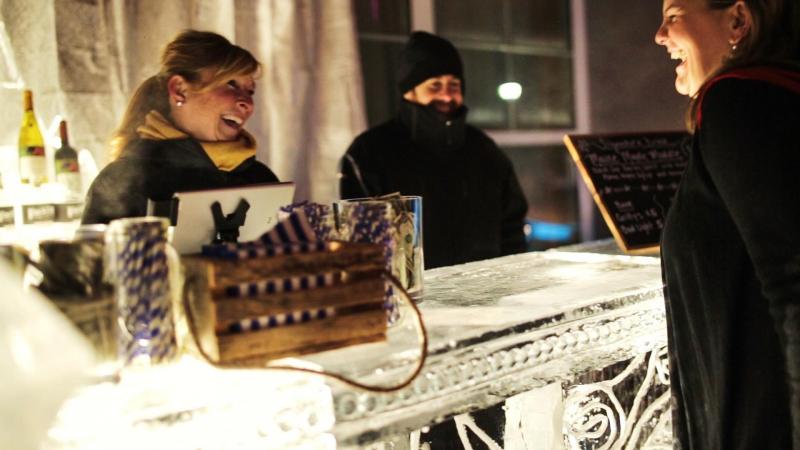 Freeport
February 15 - 16
Hilton Garden Inn
The Flavors of Freeport are taking over the Hilton Garden Inn for a Chef's Signature Series and Ice Bar event for Jan. 15 and then, boogying down the next night with disco inferno Motor Booty Affair. Each night is $30 and goes from 5 to 9 p.m. or $50 for both nights.Get your tickets here.
Many thanks to Maine Today for digging up some ice bars I didn't even know existed.
---
Kay Stephens can be reached at news@penbaypilot.com