~Since 1994~
Serving Waldo and Knox Counties 23-1/2 Hours A Day, 365 days a year.
EVERYDAY LOW PRICES TO HELP YOU KEEP YOUR
HARD-EARNED MONEY IN YOUR WALLET
$24.95 Standard Oil Change | $44.95 Full Synthetic Oil Change*
Make an appointment today to make sure you're ready for it - call 342-2886 (AUTO). Totman's offers full-service general auto repair, domestic and foreign, That includes brakes, exhaust, suspension, diagnostics & troubleshooting, general engine repair & replacement, alignments, and more.
EVERYDAY LABOR RATE: $50 / hour *
(standard automobiles and light trucks)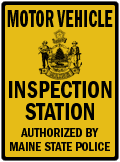 From a couple of our customers:
"This week, Brian Totman of Totman's Enterprises (342-2886) on Route 3 in Belmont has brought back hope that old-fashioned, good-quality work a
t a reasonable price can still be found. Their rates are fair, they are highly experienced, and they can probably save you money on parts as well. Alignments, service, repairs or towing...even used parts. Very, very impressed. Try them and see the difference." - Wes Hill
"Great family business, dependable and very fair, will certainly go back!!!!!!" -

Jeff Quinn
"

Honest, dependable, quick - what more can you ask when your car breaks down? Thank you again for the quick and helpful service!"

- Dottie Harrison
If you need new tires on your vehicle, give us a call. We offer highly competitive pricing on name brand tires and can beat most area prices -  even their sale prices! Don't drive 25+ miles for a "deal" when you can get better prices right here in town! We can also do your alignment to help those new tires last longer!
WINTER is just around the bend - don't wait until snow flies to get your tires changed over! Schedule your appointment today!
 We had a customer walk through the door after quoting him a tire price who said, "I'm so happy with that price you gave me for 2 tires that I want 4! It was the best price around!"
Just some of the brands we have available NEW are:
Michelin
El Dorado
Yokohama
Sumitomo
Continental
Nitto
BF Goodrich
Carlisle
Cooper
Firestone
Interco
Uniroyal
and many more!
Make your appointment today at 342-AUTO (2886).
Follow us on  >Facebook<  &   >Twitter<  for the latest road updates as cold weather approaches.
Business hours:
Mon - Fri 8:30am to 5pm
23-1/2 Hour Emergency Towing (207)342-4346 or 1-877-TOTMANS (868-6267)
*OIL CHANGE: Gas models only. Up to 5 qts included. Restrictions may apply.