Who we are
The Penobscot Bay Pilot connects a wide range of communities into a larger and lively online regional network, emphasizing immediate and free access to community news, opinions, public discourse and perspectives, as well as business and citizen participation. The Pilot provides answers, information and resources, establishing a hub around which citizens actively engage.
Editorial directors, Lynda Clancy and Holly S. Edwards
Sales directors, Terri Mahoney and Janis Bunting
Send news, tips and press releases to news@penbaypilot.com.
Send sports news to sports@penbaypilot.com.
Send obituaries to news@penbaypilot.com.
Send photos, video and audio to pix@penbaypilot.com.
Editorial comments and questions can be sent to editor@penbaypilot.com.
Sales/advertising inquiries can be sent to sales@penbaypilot.com.
Lynda Clancy: lyndaclancy@penbaypilot.com, 207-706-6657
Holly S. Edwards: hollyedwards@penbaypilot.com, 207-706-6655
Terri Mahoney: terrimahoney@penbaypilot.com, 207-706-6658
Janis Bunting: janisbunting@penbaypilot.com, 207-706-6656
Twitter: @penbaypilot
YouTube Channel: www.youtube.com/penobscotbaypilot
---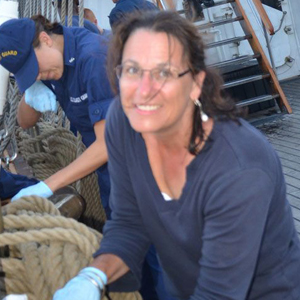 Lynda Clancy, a founding director of Penobscot Bay Pilot, has been reporting in Maine since 1984, when she first started covering Bucksport, its mill and union strikes. The beauty and complexity of New England and the Maritimes — their culture and controversies — have inspired her as a writer, editor and photographer. She has yet to tire of chronicling the lives of hard-working and unique individuals, all of whom shape the times here.
---
Holly Edwards is a founding director of Penobscot Bay Pilot. Tired of the rat race of Baltimore and Boston, she and her horse - Grizzley - moved to Camden in 1998. While the latter happily spent her days grazing, Holly quickly fell into the busy life of a Mainer.
Like most with a computer back then, Holly kept up with the news online and began learning more about the people in her new community - her new neighbors and future friends. A writer by hobby and education, Holly's ever-increasing appreciation of community journalism has led to 14+ years of sharing stories about Midcoast Maine through words and photos. The opportunities to climb the masts of majestic windjammers, to ride along with county deputies and to interview people, young and old, doing great things, are all reasons the job has yet to be boring.
Holly and her husband, David, share their home in Camden with three dogs, and their yard with several hives of honeybees.
(Photo by Jim Dugan/jimdugan.com)
---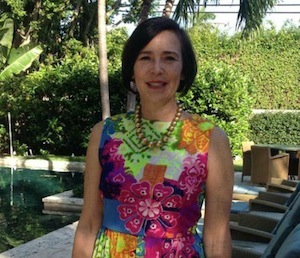 Janis, a Penobscot Bay Pilot founding director, has more than 20 years of sales experience promoting unique businesses, products, and services through trade shows, print and more recently online. Well versed in the opportunities and benefits of online advertising, she puts a lot of effort to stay on the cutting edge of this constantly changing field.
In 1993, Janis left Boston for a one-year residency program at the Maine Photographic Workshop, now known as Maine Media Workshops + College in Rockport. She had plans to return to Boston after completing the program, but, while headed south on Route 1 in her rented U-Haul filled with all her belongings, the thought of Camden and its beauty began to haunt her. She decided to turn around and make Camden her home.
Nearly 20 years later, Janis and her husband, Steve, are building a passive solar home in Hope. Janis is blogging about each stage of the building process and sharing some of the interesting and amusing incidents that have occurred.
They currently reside in Hope with daughters Kierra and Quinn, Jessie, their black lab mix, a brood of chickens and two guinea pigs. She is enjoying the benefits of this wonderful coastal town and boating on its beautiful nearby lakes. Janis also continues to stretch her artistic vision with collage work when time allows.
She can be reached at 207 706-6656 or janisbunting@penbaypilot.com
---
Terri Mahoney, sales director, is a founding director of Penobscot Bay Pilot. Terri moved to the Midcoast in 2002 from the California coast. She has been in sales for more than 25 years, serving also as a director of advertising and vice president and associate publisher.
Her passion is the community. Terri currently sits on the University of Maine Hutchinson Center scholarship committee. She was president of The Downtown Belfast Business Group for two years, a Rotarian, a founding member of the Maine Celtic Celebration and a Belfast Area Chamber of Commerce director. Terri graduated in the inaugural class of the Midcoast Leadership Academy, and has helped with the marketing for both Habitat for Humanity of Belfast and Harvest Hootenanny.
Terri lives in Northport and enjoys spending time cooking, reading and exploring Maine's beautiful coastline with her dog, Jasper.
---
Ethan Andrews, writer, started reporting Waldo County news shortly after moving to Maine with his family in 2007.
He grew up in New Hampshire and Ohio, went to college in New York City to study art and spent the next 17 years there, delivering packages by bicycle, refinishing antique woodwork, taking photographs of traffic intersections for auto insurance claims, working as an electrician, painting paintings, playing in a band and otherwise preparing himself for a career in journalism.
He lives in Belfast with his wife and two daughters.
---
Kay Stephens, a Maine arts and lifestyle freelance writer, has been covering the Midcoast scene, events, people since 1995. She is the author of The Ghost Trap, a Maine lobstering novel and co-author of Cyberslammed, a nonfiction cyberbullying guide. Follow her Facebook page, The Killer Convo facebook.com/killerconvo
Favorite Maine Escape: Somewhere sitting on a rock in the middle of a northern Maine lake. Dream Dinner Guests: Girls Night at a gin joint with Zelda Fitzgerald, Hadley Hemingway, Edna St. Vincent Millay, Alice B. Toklas, Gertrude Stein, Dorothy Parker. Motto: Improvise, adapt, and overcome.
---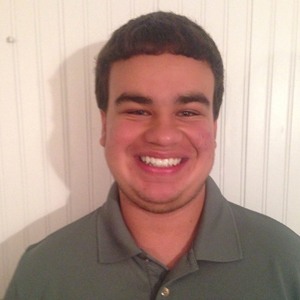 George Harvey has been professionally navigating the sports journalism field since 2010 in both Florida and Maine. He has kept himself busy over the years spending his time in Florida during the fall through spring, and in Maine in the summers. He ventured over to Penobscot Bay Pilot after wearing way too many hats to count at FloridaHSFootball.com, Florida's leading site for Florida high school football coverage, and working as a sports journalist locally in Maine. He also co-edited the lower school yearbook at his Pre-Kindergarten through 12th grade school his junior year of high school.
Surprisingly, despite his love for food, he has yet to write about it — yet. Aside from food, he loves to keep up-to-date on the latest sporting news for almost every sport. The native Floridian prefers all New England professional sports teams, minus the Celtics, over the South Florida based teams, except for the Heat. He's a middle school football and soccer assistant coach and is pretty smart when it comes to correctly answering questions under the sports category in the game Trivia Crack.
---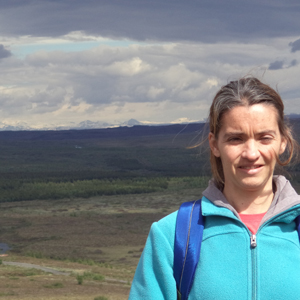 Sarah Thompson is a writer for the Penobscot Bay Pilot. She grew up in Augusta and attended the University of Maine school of journalism.
For 10 years, she worked as an operating room technician for labor and delivery in Portland and Fort Collins, Colorado.
---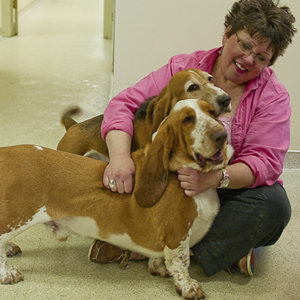 Sarah Shepherd is the police and court reporter for Knox County. She moved to Camden in 2005 after living in Washington, D.C., for 21 years. Sarah's professional experiences were in fundraising, community relations, special events and volunteer management at several national nonprofits. Her positions included creative writing projects so being a community reporter and writer is an exciting opportunity to share the experiences and stories of some interesting and special people.
After experiencing the fallout from 9-11, especially when she lived near the Pentagon, Sarah was ready to return to living in a small community. She fell in love with coastal Maine after visiting friends during her summer vacations.
Sarah is active in the local community including serving as a deacon at the First Congregational Church, member and former board member of the Camden Rotary Club and various special event committees such as Winterfest.
The fall months will find her cheering away for the Penn State Nittany Lions (her Pennsylvania football roots) and now the Patriots since the Washington Redskins still haven't had a winning season since she left Washington, D.C.
Sarah lives in Rockport with her two spoiled basset hounds and three cats. Her dream is to write a children's book through the eyes of her basset hounds.
---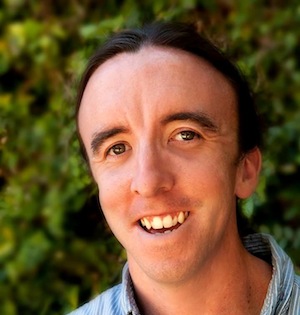 Daniel is providing Penobscot Bay Pilot clients with advertising and social media services. An entrepreneur with his feet firmly planted, he lives in Camden, where, if you catch him away from the computer, it's usually on a walk around town or he is in the car, with his wife and two kids, driving to the coolest local events. His passion is to continue his adventures in and around Midcoast Maine.
---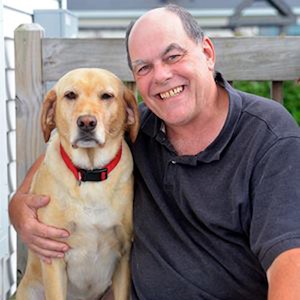 Ron Hawkes is a freelance photographer and sports reporter in Rockland. Ron has been photographing local sports from every level since 2001 and is a former owner of Maine Sports Report, one of the oldest sports websites in the state. Ron has been with the Pilot since the beginning taking a short break in the summer and fall of 2014.
Ron brings a personal view to his reporting, trying to bring his years of knowledge of the games to each and every story, rather it is a pee wee game or a varsity game, Ron treats them all the same. He grew up in Portland and Bangor, attending Bangor High School and graduating from the University of Maine Augusta with a degree in liberal studies.
Ron is single, lives with his best friend Maggie May and has two daughters, Nicole who lives locally and Jessica who resides in Richmond, Virginia. Ron can be reached at hawkesnews@gmail.com or through sports@penbaypilot.com. or by calling 207-975-2311.