Show Patience with Rockland's Main Street Experiment
OPINION
It's not easy to miss the changes to Main Street in downtown Rockland this year.  Concrete barriers, orange barrels and optic yellow traffic lane markers wobble along the street in an experiment to see how a reduction of the street to one lane and additional sidewalk space affect pedestrian and vehicular traffic, and the use of outdoor spaces created.  Many residents and businesses are upset about the effects of the changes, including reduced parking and difficulties with deliveries, among other very real and practical concerns.  And it's understandable why they are upset.  To be fair, there were some mistakes made with communicating the changes, parking is harder to find, and traffic was noticeably worse on the busiest days this summer.
However, I would encourage residents and business owners to be patient with the City Council's efforts in one particular regard.  Experimentation is a good thing.  Sometimes city planners need to try things, and a temporary change is a preferable way to implement them to avoid unforeseen (and often permanent) problems.  In Rockland's downtown, traffic patterns were altered temporarily and new outdoor places were created using moveable or reversible methods.  This kind of project is called a tactical implementation of urban planning, also known as Tactical Urbanism.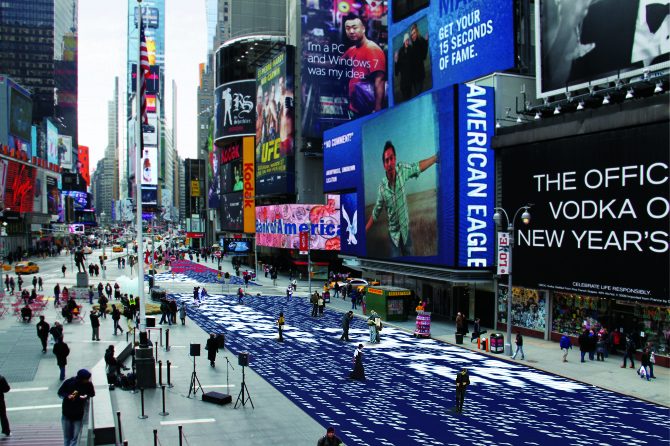 Tactical Urbanism is a methodology to test urban planning and civic art projects on a low-cost, temporary basis.  The leading book on the subject, Tactical Urbanism was written by my friend Mike Lydon of Damariscotta, And there are many success stories about new, attractive, and useful implementations across the country, some of which have been made permanent, such at the elimination of vehicles from Times Square in New York City.  Build Maine, an urban planning conference in Lewiston each summer has created beer gardens and pop-up pizza restaurants in seldom-used parking spaces.  I am a long-time participant in the Congress for the New Urbanism (CNU), a leading planning organization and think-tank that promotes walkable, pedestrian-friendly smart growth and in-fill development.  I've presented at and helped organize CNU conferences and am a past board member of CNU New England.  For full disclosure, I am also a two-time sponsor of Build Maine for my Muster Square project in Winslow, a long-time passion project to build a new town center for Winslow, Maine where none presently exists.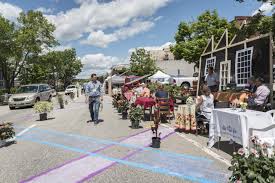 To be sure, there are some limitations to implementing a large scale tactical implementation in Rockland, which doesn't have the density to support pedestrian-only blocks.  And in fact the first criticism of the Main Street intervention is exactly that - scale.  The implementation is far too large for the size of the downtown.  I would advise not altering the entire street and instead doing an implementation on a smaller scale to make an impact in a defined area, such as one spanning one or two key intersections, or for example the civic art installation of a mural and painted street on Oak Street, which looks and feels amazing.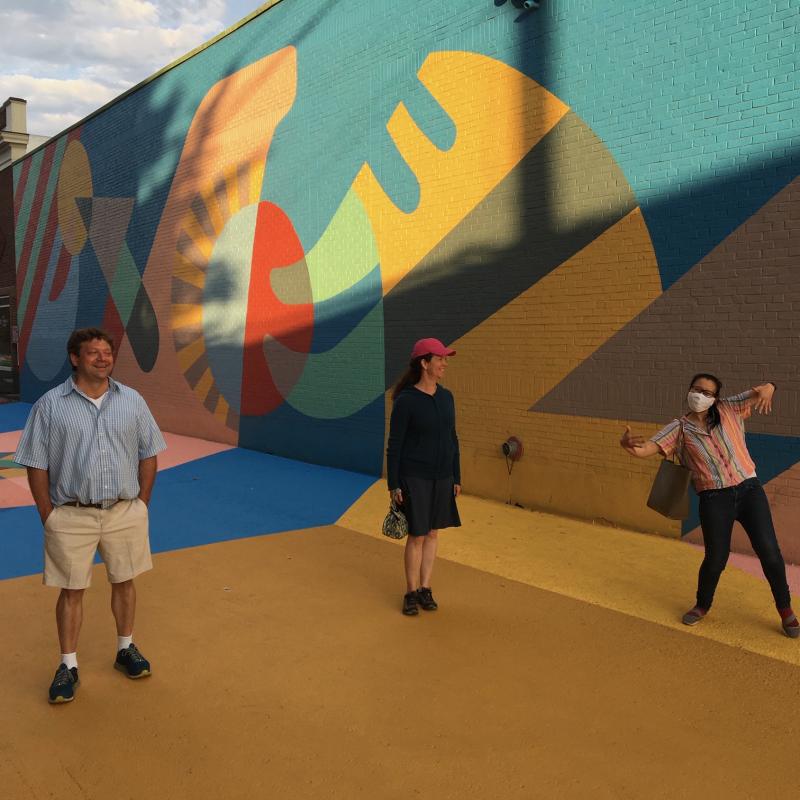 My second criticism of the Main Street project is the manner and materials used, for which I fault the designer in charge of the experiment.  Orange barrels are used as a warning sign for road hazards, and neon green markers and so-called Jersey Barriers are also regular indicators of road construction or places where vehicles travel so fast that physical obstacles must be used to separate them from other vehicles.  They are incongruous with themes like 'pedestrian safety' that are pre-requisites for successful tactical installations, and create mental discord as opposed to psychological comfort.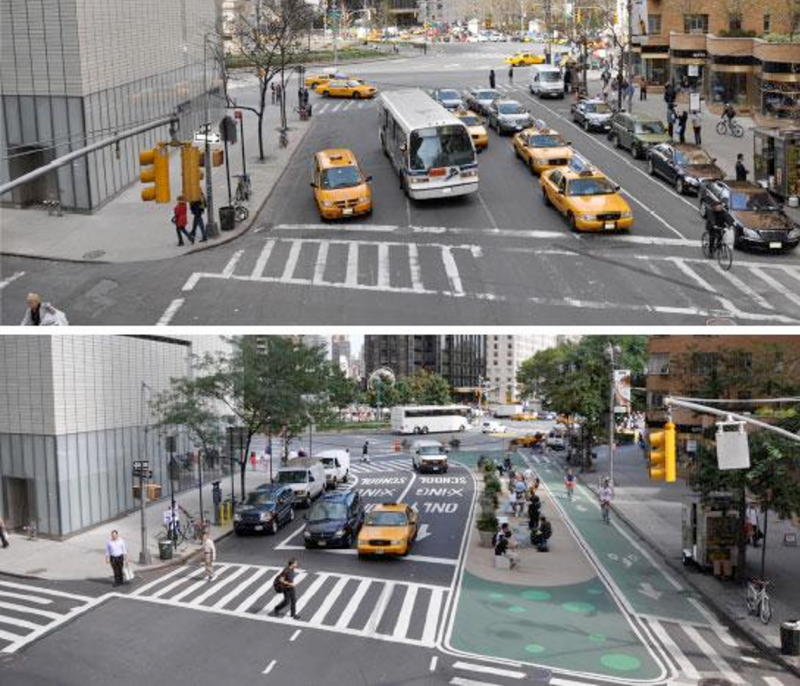 In fact I'm pretty certain that an alternative version of the project, one a bit smaller that relied on sidewalk paint, planters, and white stripes to constrain vehicles as in the photo above instead of hazard indicators would have been more warmly received by both pedestrians and drivers alike.
In the long run I think this effort will be seen as a valuable learning experience, and I know the council is trying this because they hope it will give the City insight into what urban planning ideas, a little more refined, would make downtown Rockland an even more special place to visit.
Michael Mullins is a community organizer and entrepreneur and is a candidate for House District 93, Rockland & Owl's Head.