I have been truly inspired and excited by all the messages I've been receiving from community members who want to talk about fish in Camden harbor and Megunticook Lake and River.
After living most of my life in Camden, I'm embarrassed to say how little I paid attention to the world just below the surface, but it has been wonderful to start tapping into so much knowledge that exists within the community. 
We have invited Nate Gray, a scientist with the sea run fisheries division of the Maine Department of Marine Resources, to discuss why alewives and other migratory fish matter to the larger ecosystem and why lakes, streams, and rivers like Megunticook are essential for not only inland habitats but also marine life.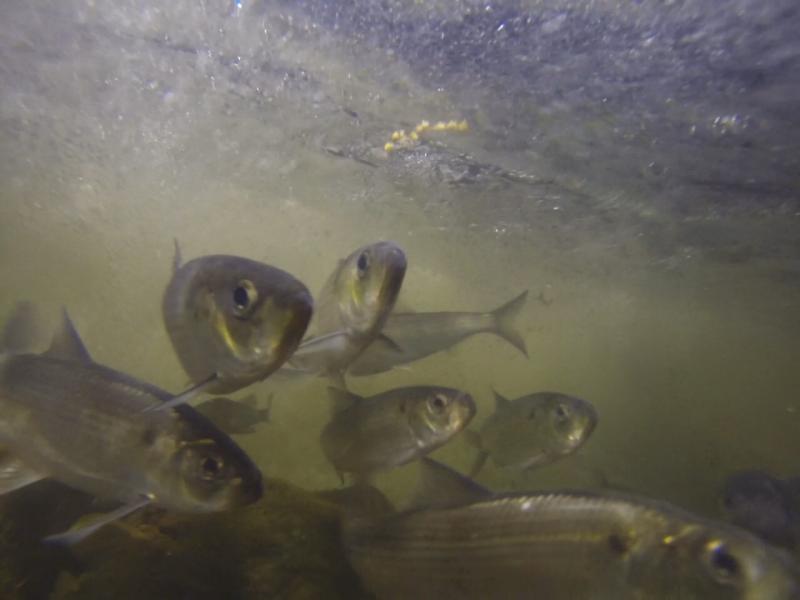 Following the presentation from Nate, we will hear from Mike Burke of Inter-Fluve, the company that recently completed a detailed feasibility study on the impact of Montgomery Dam and options moving forward. 
I hope everyone who cares about the Megunticook watershed, climate change, and healthy oceans will come and join us for the Select Board workshop at 4 p.m. on July 30 in the French Conference Room of the Camden Opera House.
Kids are welcome, too! 
We will be discussing more than just fish. I began asking questions, I never expected to learn that restoring fish passage could also mean saving thousands on flood insurance. It turns out that the dams in downtown Camden significantly increase our risk of flooding and the number of properties in the flood zone. 
I had the pleasure of hearing Nate speak at a Trout Unlimited meeting recently and I was blown away by his knowledge and the engaging way he presents it all. 
Event Date:
Tue, 07/30/2019 -

4:00pm

to

5:15pm