Welcome to the season finale of Maine's third winter. You can bust out this weekend and get your mojo back with a trip to Portland or Bangor. Or stick around and take advantage of three fun community events happening right here.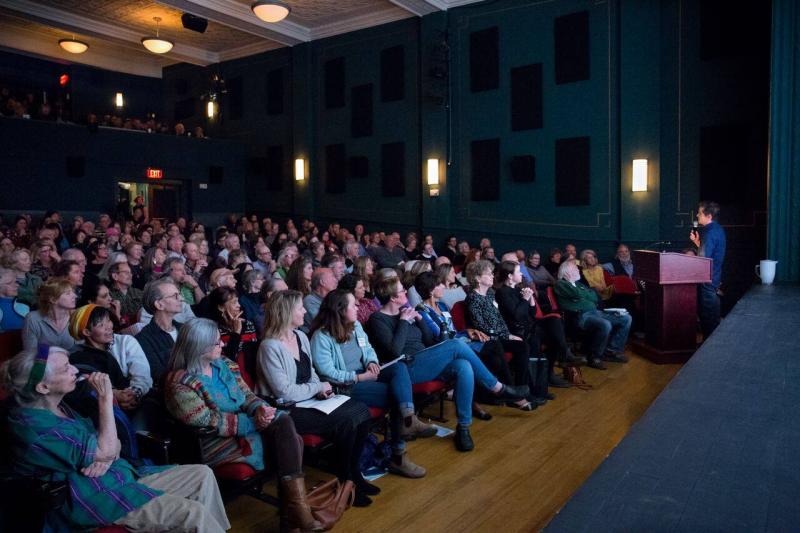 Pecha Kucha Night
Friday, April 12 — Belfast
The Crosby Center (96 Church Street) is hosting PK Night for an evening of visual storytelling where presenters each show 20 slides, with each one shown for 20 seconds, to reveal their passions, work and inspirations. Doors will open at 6:30 p.m. and tickets are $5 (cash) at the door. A reception will follow.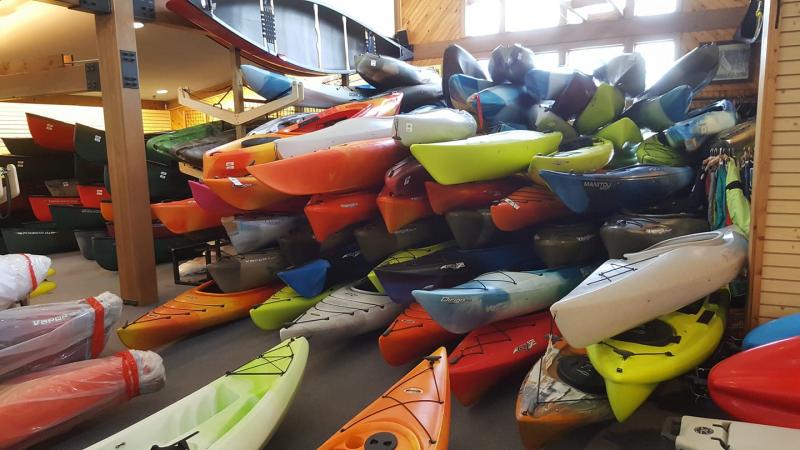 Killer Road Trip: Scratch & Dent Kayak and Canoe Sale
Friday, April 12 — Bangor
Ski Rack Sports is wiping away your tears of frustration after this last snowfall (a.k.a it's still JanuApril) to get you thinking about balmy, sunny summer days on the water. The company is hosting an Old Town Canoe Scratch & Dent Sale from 9 a.m. to 8 p.m. (Call to make sure as their Facebook posts lists closing at 5 p.m.) If you can't make it up Friday, likely they'll have some left over. Take advantage of huge discounts on all paddles, life jackets and other accessories and save up to 50% off. Saturday they're open from 9 a.m. to 6 p.m. and Sunday is 11a.m. to 5 p.m. FMI: Ski Rack Sports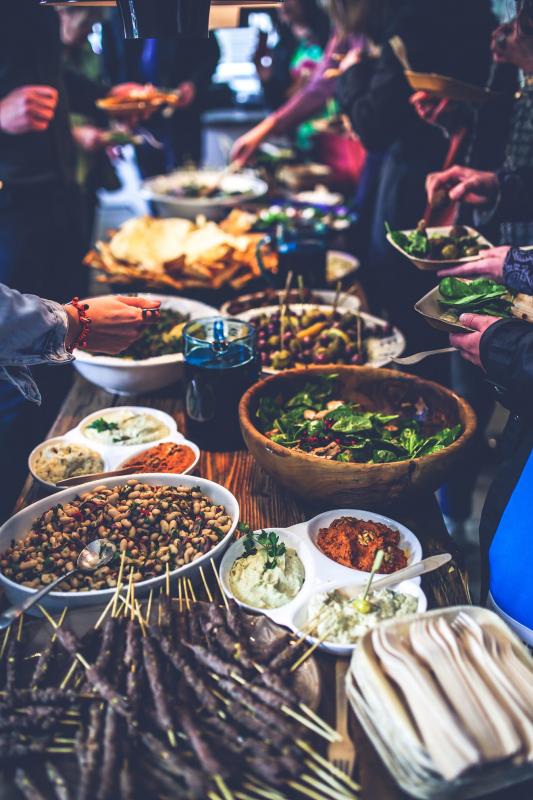 Threshers Brewing Co. Free Spring Potluck
Saturday, April 13 — Searsmont
Beer. Food. Community. That's what it's all about. Threshers is throwing a potluck with traditional Easter dinner recipes. Think ham, cheesy scalloped potatoes, glazed carrots, deviled eggs, mac 'n, cheese. Feel free to bring an appetizer, entree, or dessert! Or, bring nothing and still come and join the party. Starts at 6 p.m. And funky band Drive By Todd kicks off at 8 p.m.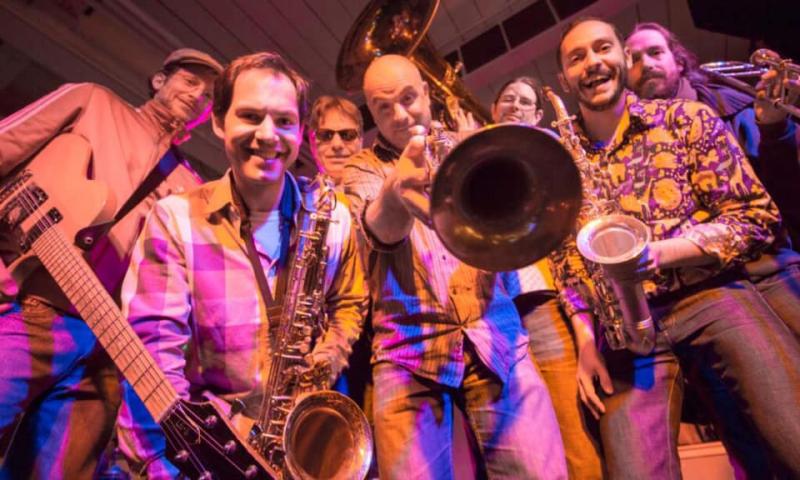 Raging Brass Band at Fog Bar and Café
Saturday, April 13 — Rockland
Here's one to slip on your groove shoes for. The infamous Raging Brass Band with their New Orleans style sound takes over Fog. high energy night guaranteed. $10 Tickets. FMI: Fog Bar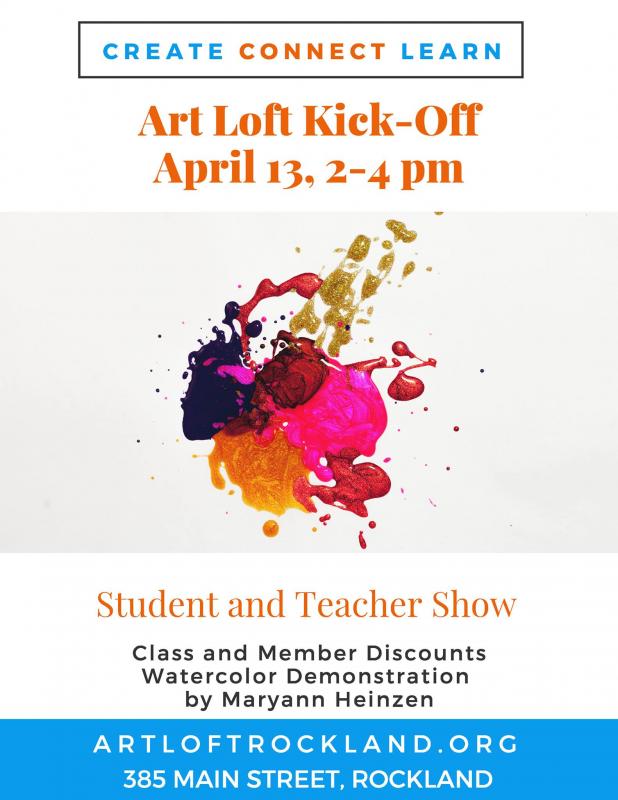 Art Loft Kickoff and Show
Saturday, April 13 — Rockland
Art Loft hosts their Season Kick-Off Show and Membership Sale from 2 to 4 p.m.The gallery will be open for a fabulous student and instructor show and sale. Both two and three--dimensional works will be on view.At 2 p.m., resident artists will speak about their process and what they will offer for member classes this year. FMI: Art Loft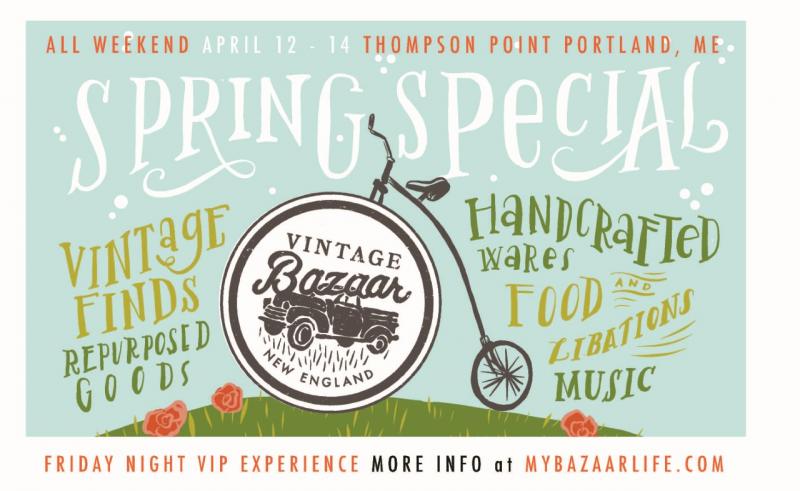 Vintage Bazaar Spring Special
Friday April 12 to Sunday April 14 — Portland
Here's another reason to get out of the Truman Show of the Midcoast. This 3-day Vintage Bazaar (indoors) is held at Thompson's Point in Portland. Browse items from 75 talented vendors from across the country. Curated booths will hold  exceptional vintage treasures, upcycled salvage styles and unique handmade items. Live music on Friday evening, Saturday and Sunday. Join them for an "early bird" ticket on Friday evening from 5 to 9 p.m. with LIVE music, libations, and great food! For tickets and times, FMI: Vintage Sale
---
Kay Stephens can be reached at news@penbaypilot.com