Buckle up Piloteers, we're in for about a month of holiday-themed events, starting this weekend, so I'll do my best to find the most entertaining things to do for locals as well as for friends and family visiting. Time for a complete recharge!
Tropical Skate Night
Friday, November 26 —Rockport
Get ready to shoot the duck in a pair of roller skates post-Turkey Day (if you can squat down that far). Mid-Coast Rec Center is hosting Tropical Skate Night with special guest DJ Jim. Recommended time for adults is 8:00 to 9:30 p.m. The cost is $10/person, Rentals included! Pre-Registration is required by calling (207) 236-9400 or going to www.midcoastrec.org and clicking online registration.
---
Rockland Festival of Lights & Menorah Lighting
Saturday, November 27 & Saturday, November 28— Rockland

Thanks to the pandemic, the annual Festival of Lights has pared down from an entire weekend to one day. But, for those who love that small-town holiday spirit, but there's also some fun to be had for the big kids and our out-of-state visitors.  Rockland Main Street will be kicking off a parade downtown at 5 p.m. and the official lighting of the iconic Lobster Trap Tree will take place at 6 p.m. as downtown shops gear up for Shop Small Saturday. On Sunday at 5 p.m, there will be a lighting of the Menorah for the first night of Hannukah. (And stay tuned for the following weekend for a Hannukah party at Harbor Park on December 4 at 4:30 p.m.) FMI: Festival of Lights
---
Three Shop Small/Shop Local Events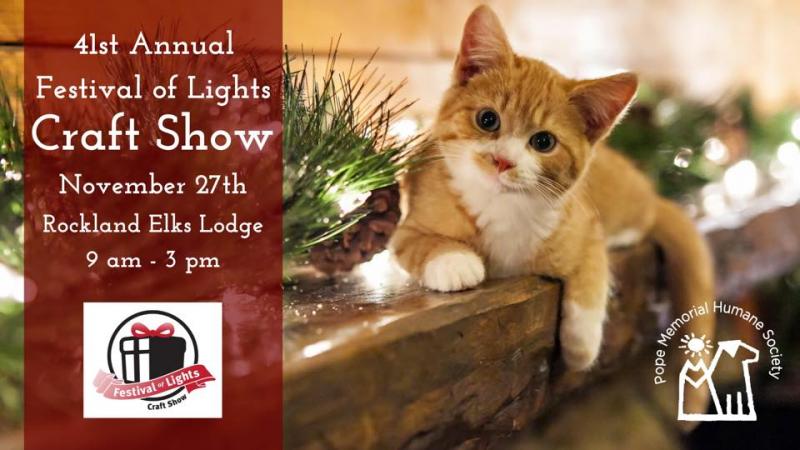 Saturday, November 27—Rockport & Rockland
This weekend marks the Shop Small/Shop Local Saturday and given how much inflation has impacted the average Mainer, let's do our best to give the artists and crafters our business this season! The Rockland Elks Lodge is holding their annual Festival of Lights Craft Show on Saturday from 9 a.m. to 3 p.m. with 40 local artisans, crafters, and artists and a suggested $2 donation. FMI: Details
The American Legion Craft Fair is also taking place in Rockland on Saturday from 9 a.m. to 1 p.m. FMI: Details
Guini Ridge Farm in Rockport is also having its annual Christmas Market on Saturday featuring local artisans, crafters, and bakers for the perfect locally made holiday gifts from 9 a.m. to 2 p.m. FMI: Details

---
Kay Stephens can be reached at news@penbaypilot.com