We made it through January and a frenzy of winter enthusiasm abounds this weekend with the Belfast Winter Whoopla and Camden's Winterfest, as they lead up to the US National Toboggan Races, plus a few plucky art events to feed your mind. Oh, and if you liked our story on the Belfast Repair Cafe, they are holding another one on Saturday, February 1.
Whoopla & Winterfest
Friday, January 31 to Saturday, February 1— Belfast, Camden
Going into its third year, Belfast's Winter Whoopla is an indoor-outdoor celebration with a Frost & Flannel Dance on Friday night from 7 to 10 p.m. with the Whipoorwill Wood Band and a whole plethora of outdoor events Saturday, including a Snowshoe & Obstacle Course, a Chili & Chowder Cook off and a Rollie's Ice Bar and Christmas Tree Bonfire. See dates and times. Camden also gears up for its annual Winterfest on Saturday with the theme "Dog Days of Winter" featuring day-long outdoor festivities from 11 a.m. to 2 p.m. including a Doggie Fashion Show, a Polar Plunge, ice sculpting demos plus food and drinks. See dates and times.
---
Comic Juston McKinney
Friday, January 31— Camden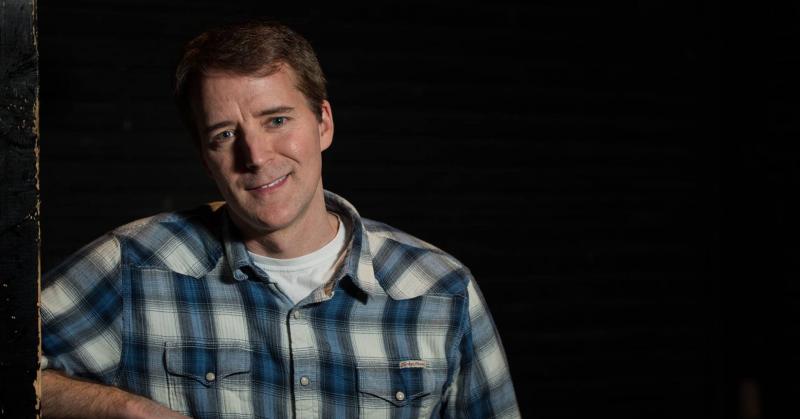 With three "Tonight Show" appearances under his belt and a half dozen Comedy Central shows, Maine's own standup comedian Juston McKinney will be at the Camden Opera House starting at 7:30 p.m. Tickets are $20 to $25 and can be purchased here. Check out the embedded clip where he rags on a Maine thief who attempted (unsuccessfully) to rob a bank in February. More info and tickets here.
---
Art Reception & Wine Tasting
Friday, January 31 — Rockland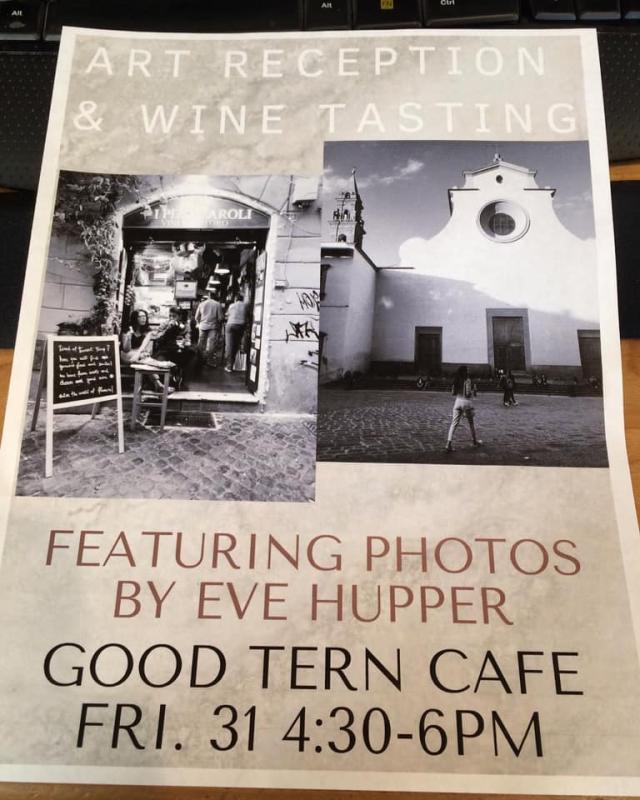 Get your art fix with The Good Tern when they host a reception for local photographer Eve Hupper and her exhibit of photographs in a black-and-white show along with a tasting of wines from 4:30 to 6 p.m.
---
Pecha Kucha Night
Friday, January 31— Rockport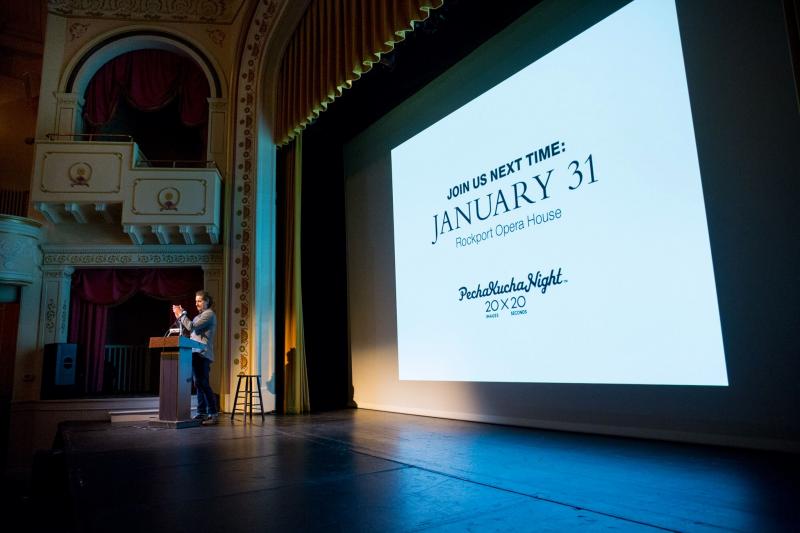 PK is back at The Rockport Opera House featuring eight individuals share their passions, projects and process in this unique 20x20 presentation format. Doors open to the public at 6:30 p.m. The show goes from 7 to 9 p.m. Admission $5 cash at the door. Reception to follow. Presenters include Julia Einstein, Laura Dunn and Kathryn SB Davis, Flora Landscape project; Kerry Hadley, Worthington Scholarship Foundation; Pat Manley, Masons on a Mission (MOM) building home ovens for people in need in Latin America; Lisa Mossel Vietze, micro flower photographer; Jim Nickelson, artist/photographer; George Pearlman, ceramist; Lynn Snow, community garden; Amy Williams, artist; with MC – Donna McNeil. FMI: Pecha Kucha
---
Kay Stephens can be reached at news@penbaypilot.com