Despite a messy start to the weekend weather-wise, it's the U.S. National Toboggan Championships weekend, the biggest winter festival in the Midcoast and along with that, multiple performances and events that are hot, hot, hot. There is no excuse to be on the couch this weekend.
Live Performances
Thursday, February 6 through Saturday, February 8 — Midcoast
Starting Thursday, local band Drive By Todd opens for The Rustic Overtones for a powerhouse performance at the Camden Opera House as their annual Winterfest concert. Tickets are $20 and the show starts at 7:30 p.m. Details. On Friday night, catch CHRHS' a cappella groups Fortissima and the Offbeats, as well as the Sweet Chariot Music Festival group live at Maine Street Meats in Rockland from 5 to 7 p.m. Details. Then later in Rockland, a Midcoast Dance Kickoff at Eclipse takes place with a DJ night, featuring music from West Coast to East Coast; from Salsa to Waltz, starting at 8 p.m. Details. Also on Friday, Perennial Cider Bar is hosting a more low-key old timey banjo night at 6 p.m. Details. On Saturday night, Rockland is hopping with a Group Therapy Toboggan party at FOG Bar and Café starting at 8:30 p.m. (Details) and The Dolphin Strikers at Ada's Kitchen, starting at 9:30 p.m. Details.
---
U.S. National Toboggan Championships & Winterfest
Thursday, February 6 through Sunday, February 9 — Midcoast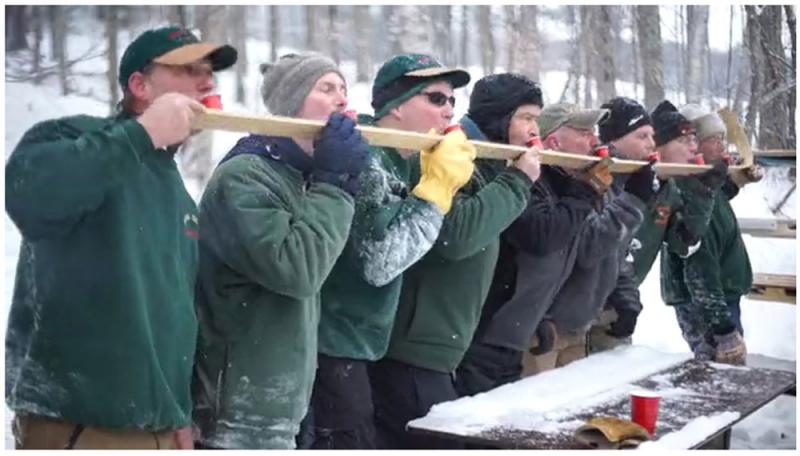 Starting Friday night, be sure to come out and see The Snowplow Parade in Camden to see how Mainers get their winter kicks. The parade takes off at 6 p.m. just as a huge snow storm is coming through, so stay tuned to their Facebook event page (either they'll plow through or postpone). Friday is also going to be challenging for the toboggan racers at the 30th annual U.S. National Toboggan Championships held at the Camden Snow Bowl. Update: the cute is closed to everyone Friday so they can preserve it for Saturday. That's when team registrations and toboggan inspections happen, but, the chute is open for public use Friday, from 11 a.m. to 4 p.m. if you want to get a taste of the action. Then, the racing goes all day Saturday, with food vendors, a beer tent, costume parade and parade, and live music. The fun continues Sunday with finals and awards. The event is free for spectators, but be aware there is a $10 parking fee, and those spaces are usually taken early. Plan to park in Camden and take shuttle bus from downtown for $5/person round-trip, kids under 12 free. FMI: camdensnowbowl.com/toboggan-nationals
---
Other Cultural Stuff
Friday, February 7 through Sunday, February 9 —Midcoast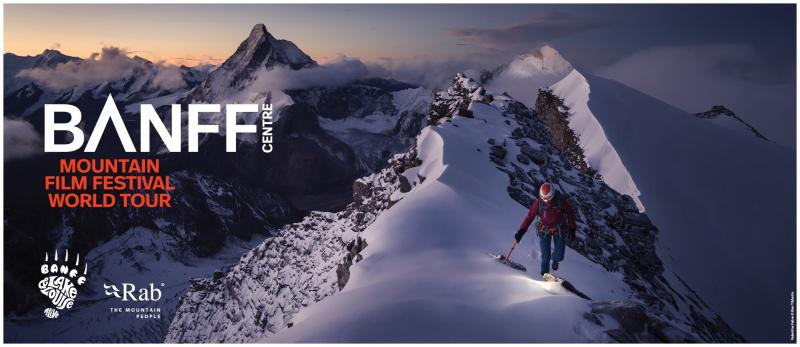 The Banff Mountain Film Festival is coming to Maine Sport Outfitters on their world tour, with screenings all weekend at the the Camden Hills Regional High School (Strom Auditorium). Adult: $15, Student: $10 (priced per show.)
FMI call (207) 236-7120 or visit mainesport.com/banff/. And on Saturday, join the Belfast Creative Coalition at the UME Hutchinson Center from 3 to 5 p.m. for a celebration and public meeting with music, songs, snacks and conversations over putting the Waldo County Arts and Cultural Plan into action. Details.
---
Kay Stephens can be reached at news@penbaypilot.com