I don't know why, but this weekend just feels road trippy. (Siri: what is the best destination?) Forget it, Siri, that's what I'm here for.
5th Annual Bar Harbor Winter Beer Fest
Saturday, January 18 — Bar Harbor
Bring along a designated driver and extra layers for this mini beer fest at Atlantic Brewing Co. in Bar Harbor from 1 to 5 p.m. The $30 festival ticket includes unlimited samples. Designated-driver tickets are $10. There will be live music, a keg-stacking relay, and a donut-on-a-string eating contest and a food truck. But dress warm! This will be outside! This is a 21 and over event.Tickets will only be available online. No tickets sales at the festival. FMI: Bar Harbor Winter Beer Fest
---
Ski, Snowshoe, Snow Board or Fat Bike
Saturday, January 18 — Jefferson
Hidden Valley Nature Center is co-hosting weekend outdoor adventures this winter with Midcoast Conservancy by offering ski, snowshoe or ride fat bikes at HVNC. All of the Outdoor Adventure gear will be available to rent by the hour from 12 to 4 p.m., $5/hr, on a first-come first-served basis. Staff will be on hand to help fit you to the right equipment and make trail recommendations. Goes from 12 to 4 p.m. FMI: HVNC
If you want to stay local, Sidecountry Sports is offering a free ski and snowboard demo at the Camden Snow Bowl both Saturday and Sunday from 10 a.m. to 3 p.m. FMI: Facebook
---
Chili Cook Off
January 18 — Portland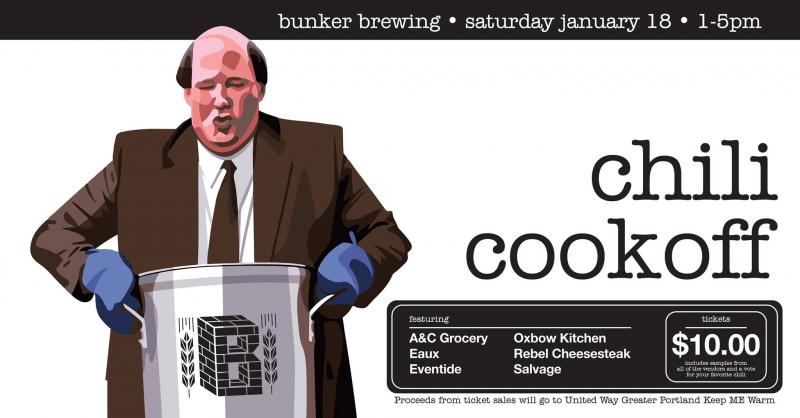 Bunker Brewing Co. is hosting a chili cook off contest from 1 to 5 p.m. to showcase a variety of Portland restaurants as they battle it out to see who's got the best goods. $10 gets you samples from all the contenders and a ticket to cast your vote for the winner. All ticket proceeds go to the United Way Keep Me Warm program that helps with fuel assistance for Mainers in need. FMI: Bunker Brewing Co.
---
Almost, Maine
January 17, 18, 19 — Portland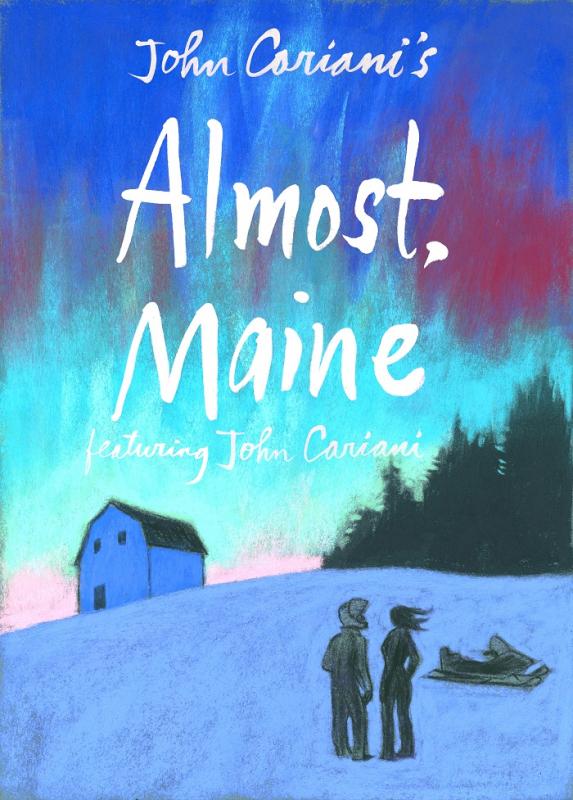 John Carani, the Maine playwright and Tony-nominated Broadway actor who wrote Almost, Maine, which debuted on the Portland Stage in 2004, is back this weekend, when Almost, Maine opens on the Portland Stage once again. "Offering charming vignettes about love, and life in Maine, this beloved play broke box office records, went onto critical acclaim, and delighted audiences across the globe." The production features Carani in a starring role and best to catch him this weekend as he will begin rehearsals for another play in early February when Dustin Tucker will take over his role. The play runs until February 9. Saturday's matinee begins at 4 p.m. See Portland Stage for more dates, times and tickets.
And don't forgot that last weekend's Literary Salon, postponed due to waether, is now happening on Sunday, January 19 at 2 p.m. at the Camden Opera House.
---
Kay Stephens can be reached at news@penbaypilot.com