We've already got you covered for Valentine's Day night here and here, with one more listing below, so let's take a look at what's happening Saturday and Sunday.
Love Is Love Dance Party
Friday, February 14— Belfast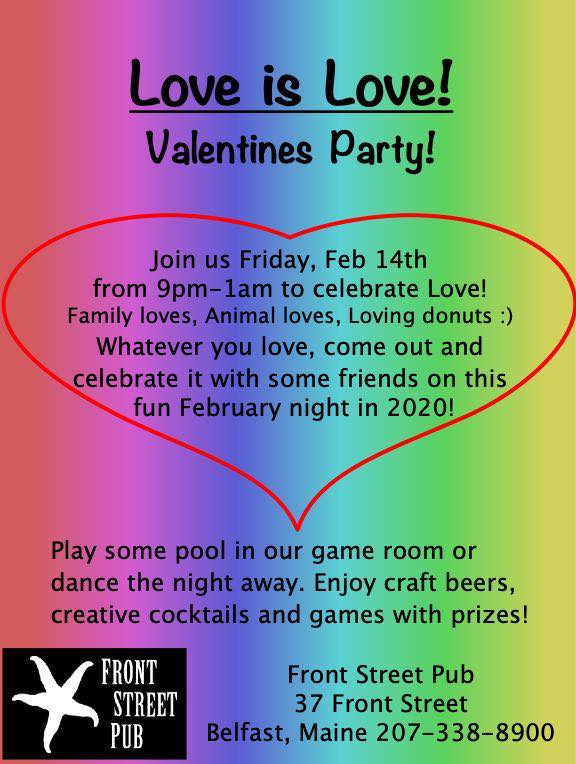 Here's one I missed in my Valentine's Day rundown. The Front Street Pub is hosting a dance party that seems to have a very inclusive vibe with the "love who you want, bring who you want" theme, so bring a friend, bring more than a friend. DJ D-Vice will be rocking the tunes. Dress in red or white. Starts at 9 p.m.
---
FrostFest
Saturday, February 15 — Rockland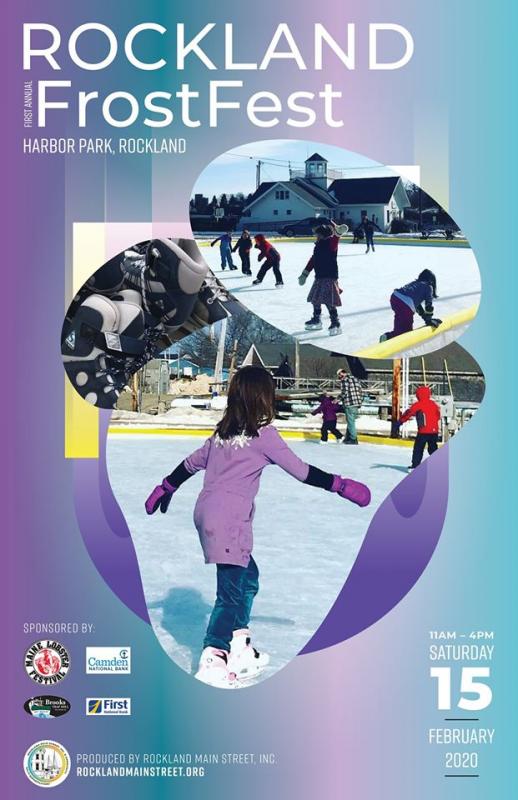 Here's a cabin fever reliever. Rockland Main Street is hosting its inaugural Rockland FrostFest, which will take place from 11 a.m. to 4 p.m. at Harbor Park with music and local food. It's going to be a beautiful sunny day, so get out there to watch a Mardi Gras parade, go figure skating or watch demos on the Harbor Park ice rink, take a horse-and-carriage ride, watch a ice hockey demo, warm up by fire pits, and participate in outdoor games supplied by Rockland Rotary. There will be a raffle drawing and more.
---
Killer Road Trip: Art In Bloom
Saturday, February 15 — Portland
Right now we can all use a little pop of color. Caroline O'Donnell of Wildfolk Studio—named "Best Florist" by Boston Magazine in 2019—brings her expertise and vision to the Portland Museum of Art as Art In Bloom's keynote speaker. Boston Magazine hails her work, stating O'Donnell's "photogenic masterpieces—a delicate balance of texture-forward grasses, touches of greenery, and full-bodied blooms—never fail to impress." The talk takes place from 11 a.m. to 12 p.m. Tickets are $15, $12 for PMA members. FMI: Tickets
And while down in Portland, get another culture fix at the Portland Public Library's Lewis Gallery to check out Maine's Photos of The Year.
---
Read Aloud & Drink Cider
Sunday February 16— Belfast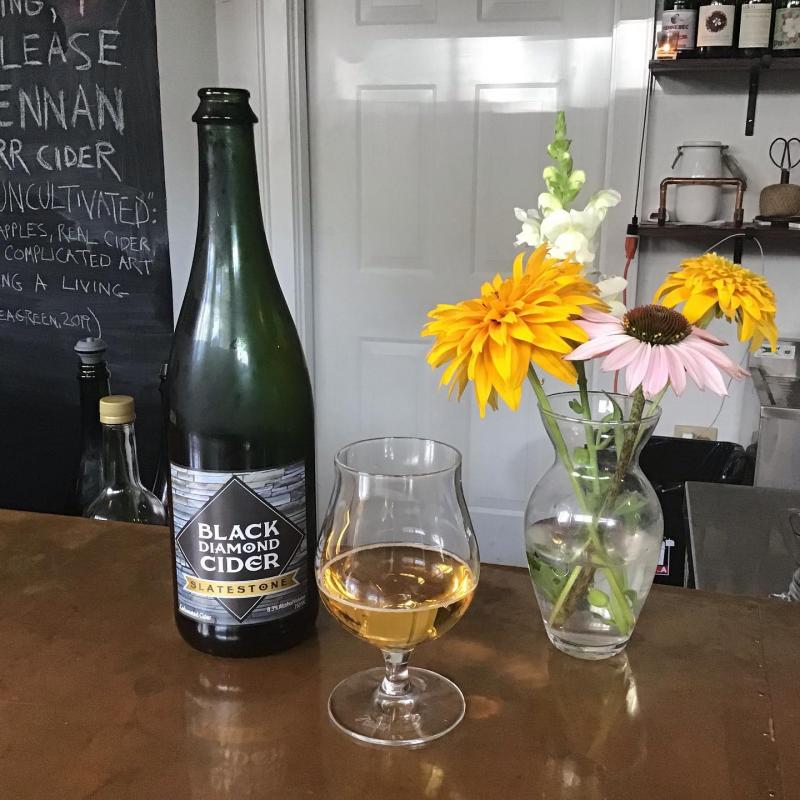 Perennial Cider Bar & Farm Kitchen is hosting a fun literary event at 2 p.m. that's part book club, part open mic. Come with a book or a passage you want to read aloud. You'll get 5-7 minutes of airtime. followed by a bit of conversation and questions from the crowd before the next reader. And try a flight of ciders while there! Free and open to the community.
---
Kay Stephens can be reached at news@penbaypilot.com