If your focus this weekend is on St. Paddy's Day, we've got you covered in our 2019 Rundown, but if you planned on something else, here's also what's going on in the Midcoast and beyond.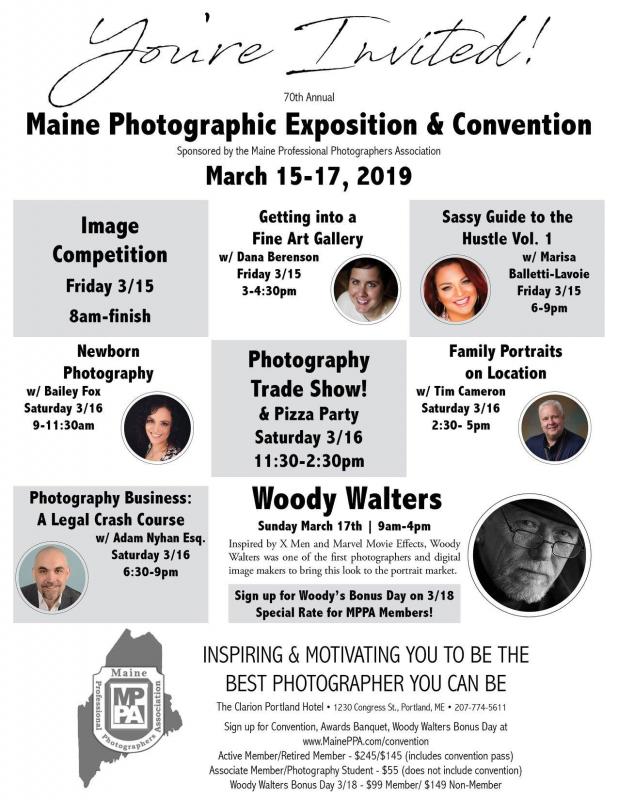 Killer Road trip for Budding Photographers
Friday, March 15 to Sunday, March 17 — Portland
This weekend, the Maine Photographic exposition and Convention is happening at the Clarion Hotel, providing photographers all around the state to get to know one another, show off their work, get better at their skills, learn how to get into galleries and more. There will be an Image Competition, a Trade Show and an Awards Banquet. Even when the weekend is over, there's one more Bonus Day, involving special effects photographer Woody Walters in a workshop that will show you how to blow your clients away. Find out more at MainePPA.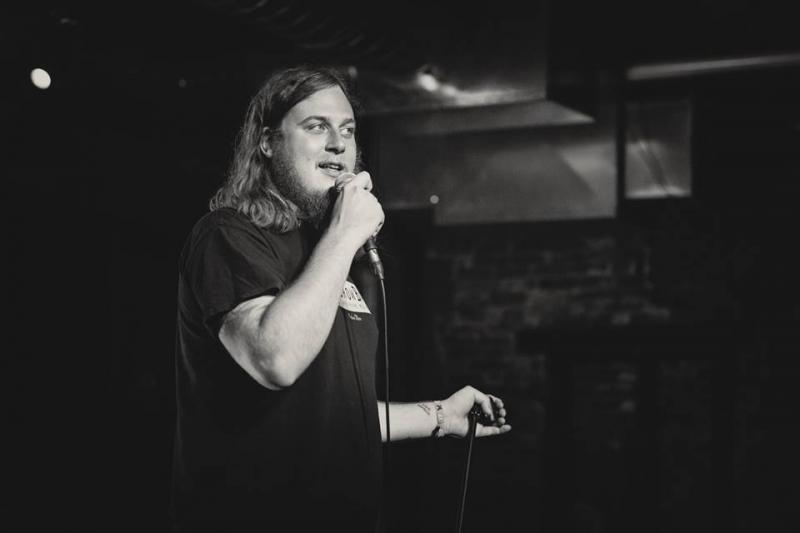 The Maine Kings of Comedy
Saturday, March 16 — Belfast
Hosted by Ian Stuart (a nationally touring comedian/writer with a new album "Day Drinker") The Colonial Theatre is getting into some funny business with local comic Peter Paton from 8 to 10 p.m.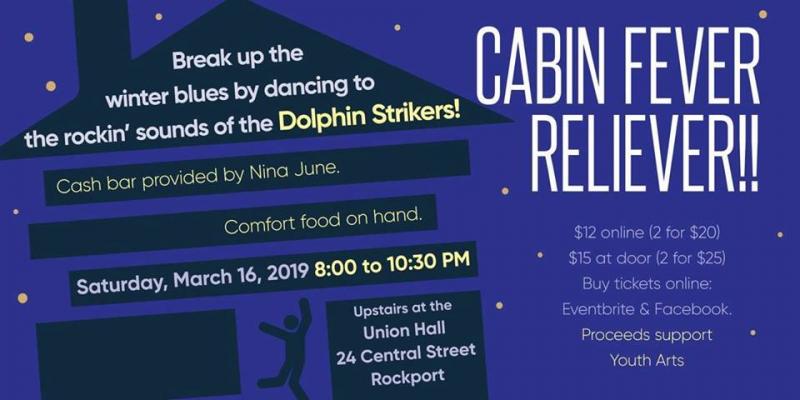 Cabin Fever Reliever with The Dolphin Strikers
Saturday, March 16 — Rockport
Time to shake off winter. Youth Arts is sponsoring a dance party with music by the Dolphin Strikers, a Midcoast Maine brine-ska dance band from 8 to 10:30 p.m., in Union Hall above Nina June Restaurant. A cash bar is provided by Nina June and comfort food appetizers will be on hand. Tickets: $12 for one, $20 for a couple. FMI: Dolphin Strikers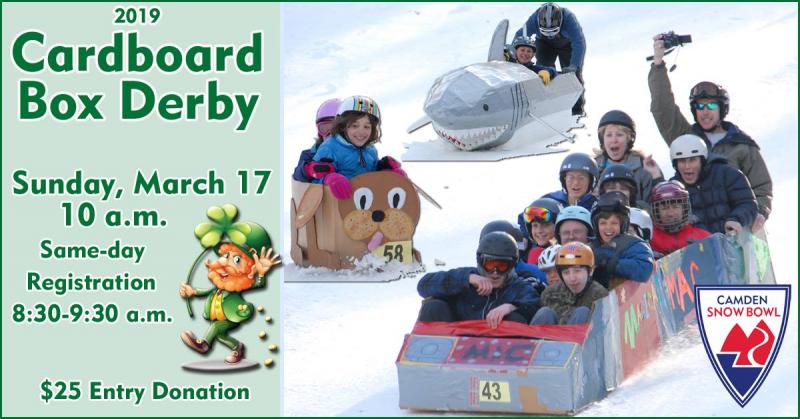 Cardboard Derby Races & Pond Skim
Sunday, March 17 — Camden
The Camden Snow Bowl is having a mini last throes of winter fest with their annual cardboard derby, which is a great spectactor sport, watching all of those kids zoom down the slopes. The wipe outs are spectacular.  Prizes will be awarded at the end and Big T Snack Shack will open early for aprés ski fare and beverages. Same-day Registration: 8:30-9:30 a.m.; Derby begins: 10 a.m. $25 Entry fee. Then, at 11;30 p.m. on the same day, the LOL H20 Pond Skim is happening. Watch as skiers and snowboarders skim across our 60-foot Hosmer pond on skis or snowboard from 1-3 p.m. To register on-site,  check in between 11:30-12:30 p.m.  ($10) 14 and under, ($15) 15 and up. Helmets required. Prizes for best overall skims, best costume, biggest splash, and judge's award.
---
Kay Stephens can be reached at news@penbaypilot.com