WALDOBORO — Calling all art lovers! On Saturday, July 13, from 4 to 7 p.m., enjoy an evening stroll or a meandering drive through the charming streets and scenic roads of Waldoboro as the town celebrates its second ArtWalk Waldoboro of the summer, during its fifth-year anniversary.
Look for the participants' red and white "balloon" flags to pick up an ArtWalk map. Take a self-guided ArtWalk tour at your own pace to establishments featuring art, live music, local food and drinks, floral arrangements, ArtWalk discounts, and more, all while appreciating beautiful views of the Medomak River and countryside.
Meet the artists and see their work in their studios, galleries, and on the walls of participating businesses and organizations. July's ArtWalk Waldoboro participants number more than ever before with now twenty places to visit, according to Artwalk Waldoboro, in a news release.
Waldoboro ArtWalk is a unique event in a destination that is equally unique with a 19th Century Theatre, a Historical Society Museum and many historical homes throughout the town, along with generations-old working farms and modern business establishments.
The town's culture boasts a recently renewed enthusiasm for traditional natural fiber production, cheese making, artisanal brewing, soap making, sustainable farming, and other lost agrarian arts, according to Artwalk. Culturally rich and authentic, Waldoboro is becoming a popular destination with miles of scenic river frontage, a thriving arts community, and a growing interest in its rich past.
ArtWalk Waldoboro takes place every second Saturday, June – October, from 4 – 7 p.m.
For event news, pictures, and further information, or if you want to be part of the ArtWalk, visit ArtWalk Waldoboro's Facebook page at facebook.com/artwalkwaldoboro, Instagram at ArtWalk_Waldoboro, or email artwalkwaldoboro2019@gmail.com.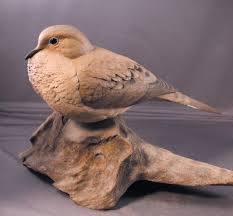 Artwork created through a restorative justice program called "Feed the Need" will be displayed for sale during the Waldoboro ArtWalk, Saturdasy, July 13, from 4 to 7 p.m.
The goal is not only to support this program but also to fund a $20,000 greenhouse that will be built at the Otis Benner Farm & Forge, according to Medomak Arts Project, in a news release.
Community service hours will be applied to the clearing and construction of the greenhouse, creation of public trails and then the growing of the food for the needy.
Steve Hensel, a well-known local woodcarver, will have some of his carvings on display, as well.
Attend the ArtWalk and stop in at 13 Friendship Street for Medomak Arts Project fundraiser for "Feed the Need."
In addition, there will be a special Gala Celebration on July 20, from 5 to 7 p.m., with Tony Gallace, Steve Hensel and some of these local artists.
Medomak Arts is a nonprofit art and gallery center located at 13 Friendship Street in Waldoboro.
The mission is to foster community and creativity for the Medomak region. 
Medomak Arts highlights the region's cultural, creative, and historical assets to build both greater awareness and a creative sense of place.
13 Friendship Street is available for rent call 832-4774 or go to Medomakartsproject.org for more information.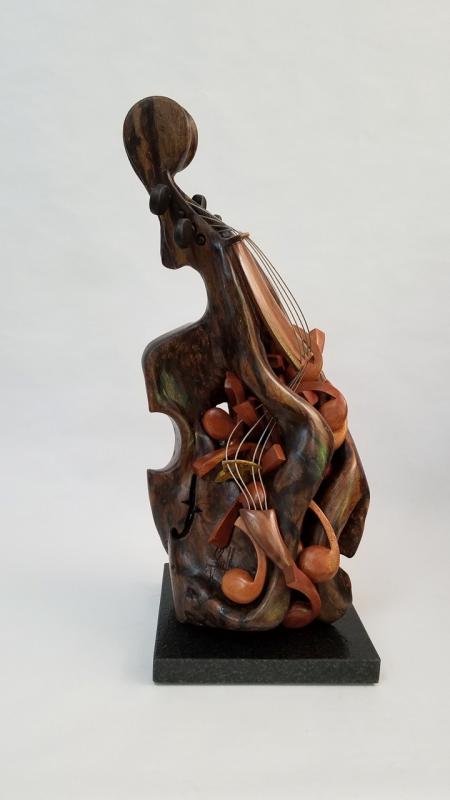 An exhibition of innovative new sculptures kicks off the ArtWalk Waldoboro summer season at the Philippe Guillerm Gallery at 882 Main Street in Waldoboro.
As his work (and his life) clearly show, French-born sculptor, Philippe Guillerm, is not afraid to follow his dreams, wherever they take him. His new work honors that vision, according to Philippe Guillerm Gallery, in a news release.
Surrealist imagery and anthropomorphic abstraction are combined to add motion and magic to compositions created from a wide array of materials – from Caribbean driftwood to discarded musical instruments.
Guillerm's driving force is to protect and then enhance the subtle curve or powerful gesture inherent in each original found piece, whether created by Mother Nature or the maker of an obscure violin.
Guillerm teaches us to see what was hidden within the familiar or even mundane forms of life.
Complex new forms twist, fold, and bend into postures that challenge the imagination while retaining the purity of line that leads Guillerm's contemporary sculptures in a new direction.
"The works on view this month push way beyond the limits of the artist's previous work," said gallery curator and Philippe's co-captain in life, Jacqueline Guillerm, in the release. 
 
For all inquiries, contact
Jacqueline Guillerm 207-701-9085  
philippeguillermgallery@gmail. com
www.guillermsculptures.com
Tidemark Gallery + Café presents a group of sculpture and collage work by Whitefield artist, Susan Walker.
Event Date:
Sat, 07/13/2019 -

4:00pm

to

7:00pm