Transformations, poetry
Sandy Weisman: Matins
Matins
What is waiting will not be what I expect.
Still I summon familiar evidence –
wings of insects, patterned
moth, white bones on the shore –
scapula and rib
roses blooming inside my mouth
deep sighing of delphinium
calm water, blue and the sheen
of violet – like a taffeta dress worn
when I was five, rustling as I twirled.
Hear the morning song, a calling out
over the grasses, bird and beast,
rain that trickles from the roof
just now, like a Bach fugue
resembling Coltrane, the minor 7th
progressing to its major.
The islands slumber, immune to news –
more shootings in the cities – and light
spills onto the world pretending love,
bursts into thrill on the skin of the water.
I feel more confident than reason allows.
---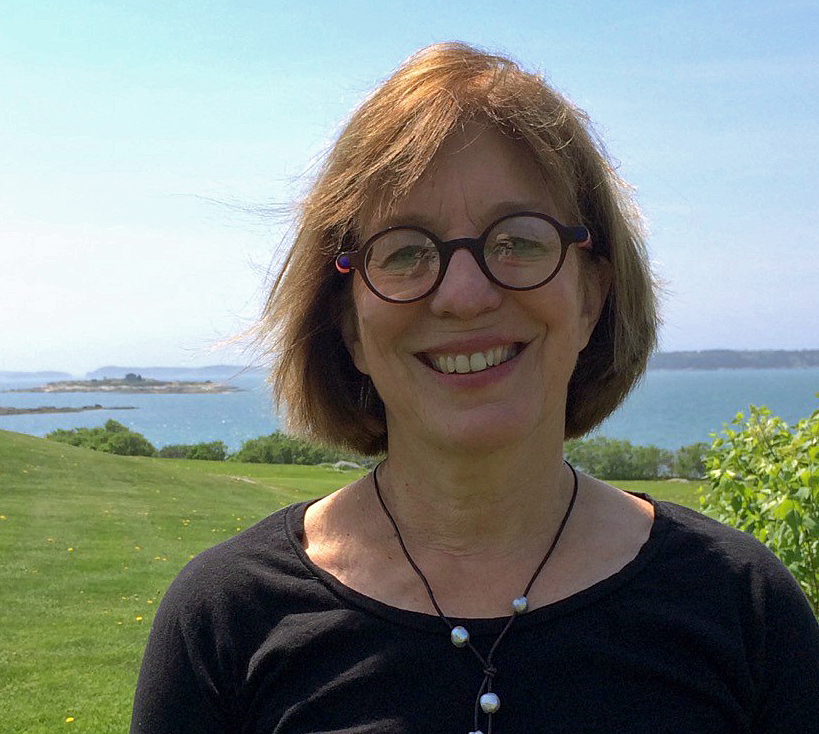 Sandy Weisman is a poet and visual artist. Her poetry is included in two anthologies and several other journals, including Barrow Street, Off the Coast, the Aurorean and Muddy River Review. Weisman is the owner of 26 Split Rock Cove, an artist community of studios, artist living space and workshops in South Thomaston.
---
Transformations
We tell stories.
We tell stories to make sense of our lives.
We tell stories to communicate our experience of being alive.
We tell stories in our own distinct voice. Our own unique rhythm and tonality.
Transformations is a weekly story-telling column. The stories are written by community members who are my students. Our stories are about family, love, loss and good times. We hope to make you laugh and cry. Maybe we will convince you to tell your stories.
— Kathrin Seitz, editor, and Cheryl Durbas, co-editor
"Everyone, when they get quiet, when they become desperately honest with themselves, is capable of uttering profound truths. We all derive from the same source. There is no mystery about the origin of things. We are all part of creation, all kings, all poets, all musicians; we have only to open up, only to discover what is already there." — Henry Miller
Kathrin Seitz teaches Method Writing in Rockport, New York City and Florida. She can be reached at kathrin@kathrinseitz.com. Cheryl Durbas is a freelance personal assistant in the Midcoast area. She can be reached at cheryldurbas@tidewater.net.