Transformations
Anna Chern: I found a pile of worms here
I tend to rise early as my work is subject to a European time schedule. This means that around 5 a.m., with half an eyelid open, I can discern the ululation of loons making their aerial way to Megunticook Lake. By 5:30, the eastern phoebe starts tooting away in set rhythm and by 5:45 the crows harangue all songbirds into silence, rasping as they cluster on branches. Our fat cat Rocky is sent outside to murder the "murder" of crows at around 6. His whiskers lock down over his jaw, he knits his brows, as ferocious as a dozing marshmallow. Silence reigns but only for a few beats before the crows descend in vertical battalions to pick on him.
I remember early mornings 3,410 miles away, three years ago. We lived in an urban setting in the Duchy of Luxembourg. I half opened a lid to the peep-peep of robins and popped my eyeballs wide open to the grating of crows perched in gangs of four along our balcony rails. I likened this diurnal crow-speak to Luxemburgish, a language spoken only by the 400 born and bred denizens of Luxembourg and tonally more guttural than either Dutch or German.
Had the crows picked up native sounds and meshed them into their own sung messages?
And why was birdsong in the Duchy so un-melodic even if I could detect the odd trill here and there?
It seemed to me that the Brueghelian winters blotted out any merriment in pitch. In spring, summer, and fall, the sky was grey or (hurrah) pinkish by July but hardly ever blue. No surprise then that there are no Luxemburgish arias.
This got me thinking about birds and their regional accents.
No sooner had the thought left my mind than a Google search confirmed a couple of things. Firstly, the same species of birds and songbirds do have regional accents. Secondly, town birds cheep at a higher pitch and frequency in order to avoid sound bounce back off surrounding buildings.
In this new avian Babel, the cardinals' songs refracting off structures were starting to echo in weird ways and garble their sung message. In response, cardinals changed their register. Just imagine one cardinal saying "I just found a pile of worms here" and another hearing "Redhead, looking for love".
Change is in the air for many species as humans get louder. Does this mean little country cardinals might no longer mate with urban ones as a result of sheer miscommunication. Will new cross-cultural species develop to move the cardinal gene pool forward? Who knows?
In Britain, the Royal Society for the Protection of Birds has campaigned to get the public to send in cell phone recordings of birdsong to determine the range of avian dialects and also how bird populations mix and evolve.
The focus of the study pinpointed the yellowhammer as having a "thick" accent because, like some sedentary human populations, it stays put. This hinders the chances of the yellowhammer mating with potential partners from other areas and as a consequence impacts the species.
While tucked away in a cozy bed draped in white muslin panels in Kennebunkport the other day, I decided not to open my eyes and instead focus on the very different early morning bird song springing forth. I noticed robins trilling a softer tune and the phoebe warbling more than tooting like they do further north.
I have decided to become a more avid bird listener and have come across a great resource to help me in the task. The Birdsnap website and iPhone app is a free electronic field guide to 500 of the most common North American bird species. Researchers from Columbia University and the University of Maryland developed Birdsnap using computer vision and machine learning to explore new ways of identifying bird species.
Another more fun tool is an interactive take on all the "hero" video games called birdsonghero. This lets you pitch your wits against a machine so that you can start "reading" birdsong as clearly as you would the notes and chords on a sheet of music.
The Mid-Coast Audubon Society hosts a full calendar of events and I hope to put my new skills into practice by joining some of their walks in future.
---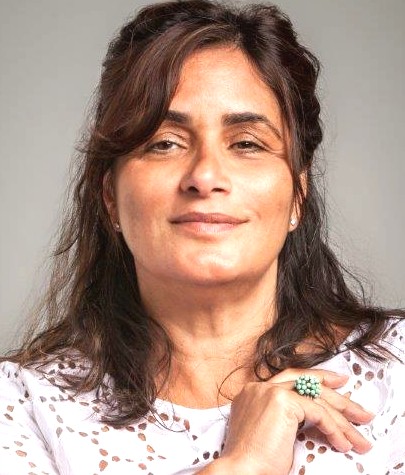 Anna Chern has lived and worked on three continents and speaks in many tongues. Born in New Delhi, India, transplanted to London, Paris and Canada in turns, she has grown to love the vagaries of the seasons in Maine and the slivers of sunshine. Her favorite place in Maine is any and every lake. She also loves South Carolina...and writing.
---
Transformations
We tell stories.
We tell stories to make sense of our lives.
We tell stories to communicate our experience of being alive.
We tell stories in our own distinct voice. Our own unique rhythm and tonality.
Transformations is a weekly story-telling column. The stories are written by community members who are my students. Our stories are about family, love, loss and good times. We hope to make you laugh and cry. Maybe we will convince you to tell your stories.
— Kathrin Seitz, editor, and Cheryl Durbas, co-editor
"Everyone, when they get quiet, when they become desperately honest with themselves, is capable of uttering profound truths. We all derive from the same source. There is no mystery about the origin of things. We are all part of creation, all kings, all poets, all musicians; we have only to open up, only to discover what is already there." — Henry Miller
Kathrin Seitz teaches Method Writing in Rockport, New York City and Florida. She can be reached at kathrin@kathrinseitz.com. Cheryl Durbas is a freelance personal assistant in the Midcoast area. She can be reached at cheryldurbas@tidewater.net.