Transformations - Poetry
Anna Chern: 'In dreams?' and 'The piano tuner'
In Dreams?
In dreams I cross a lake so smooth and calm, no ripples leave my oars
no water broken in the crossing
Stepping onto the bank I tread on minty grasses of purple, sedges sprout here and there
Green and blue.
A scent of daffodils permeates the air yet it is winter.
Where is this garden I run to every night no sooner my eyes blink shut?
Hush now as I am transported in a familiar barge, onto the bank.
Follow me as I wander into the house on the other side.
An astonishment at every visit.
High walls of some sort of metal mirrored in reds and purples rise sheer out of the grasses around
A dim path emerges caked with pebbles white and black like rotten teeth.
Keep up as I follow it within. The square wooden door grinds open with effort.
Beyond, halls vast and blood red.
Ceilings so high I can barely see them end.
Room by room I retrace familiar steps. Parlour. Lofty and light. Sitting room purple and cushioned. Felted walls. Damp smells reach out from the furniture and the drapes upsetting the beauty of the setting.
Bedrooms of tented brown velvet that gulps the air out of the room. Are you still with me?
Piles of pillows and furnishings sodden and dripping wet, wet. The bedroom leads me to a golden deck I throw open the door and lunge out, lungs gasping for good air.
My feet sink down, down into another lake. Vacant. Evil.
The piano tuner
A step-step on the landing and the ring of a bell announce the arrival of the piano tuner.
A man of connections, he.
Stretching strings into pins, turning pins with the hammer.Twist, relax.
Quiet is this man and deft.
Listening breath suspended as the tuning fork hums and stops. Mute.
Muting the strings that must not be heard. Only the middle string now.
The cat steps across the keys, oblivious to the tempered scale or the perfect fifth.
Strong hands coax him onto the stool.
The cat triumphant perches and purrs.Eyes slanted, whiskers fierce and barbed.
Mute. Pin. Turn. Hammer.Tune. Every task like a pawn on a board, each one having served a purpose retired.
Every tweak of the string throws up a pinch of dust. Dust of the ages, sloughed off skins as unknown as peeling portraits in an abandoned attic.
A flourish of rising notes soars from able fingers. Trilling up then down until at last a small exhale and the small "clop" of a closing lid.
The giver of notes departs putting all sounds to sleep.
---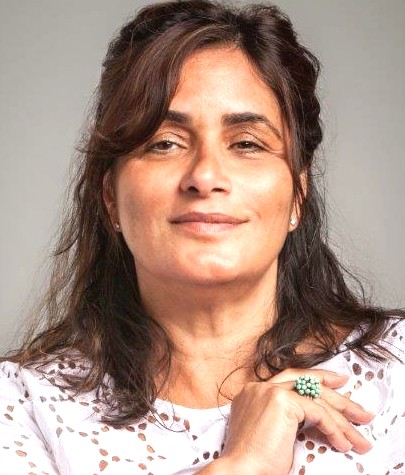 Anna Chern has lived and worked on three continents and speaks in many tongues. Born in New Delhi, transplanted to London, Paris and Canada in turns, she has grown to love the vagaries of the seasons in Maine and the slivers of sunshine. Her favorite place in Maine is any and every lake. She also loves South Carolina...and writing.
---
Transformations
We tell stories.
We tell stories to make sense of our lives.
We tell stories to communicate our experience of being alive.
We tell stories in our own distinct voice. Our own unique rhythm and tonality.
Transformations is a weekly story-telling column. The stories are written by community members who are my students. Our stories are about family, love, loss and good times. We hope to make you laugh and cry. Maybe we will convince you to tell your stories.
— Kathrin Seitz, editor, and Cheryl Durbas, co-editor
"Everyone, when they get quiet, when they become desperately honest with themselves, is capable of uttering profound truths. We all derive from the same source. There is no mystery about the origin of things. We are all part of creation, all kings, all poets, all musicians; we have only to open up, only to discover what is already there." — Henry Miller
Kathrin Seitz teaches Method Writing in Rockport, New York City and Florida. She can be reached at kathrin@kathrinseitz.com. Cheryl Durbas is a freelance personal assistant in the Midcoast area. She can be reached at cheryldurbas@tidewater.net.