The low stance, the blacked-out trim and wheels, the red brakes and low-profile tires, the flared exhaust trumpets, the spoiler and the absence of chrome all signal "hot car!" With this Type S, Acura—that is, Honda—introduces the performance version of its latest TLX sedan, which debuted late last year.
Acura says the Type S is "precision crafted." I'm not certain what that means, exactly, but all Honda products, from snowblowers to outboard motors to cars and crossovers, lead their fields in some respects. Furthermore, the Acura division is on a roll these days, updating and improving its vehicles right and left, and sharpening their focus.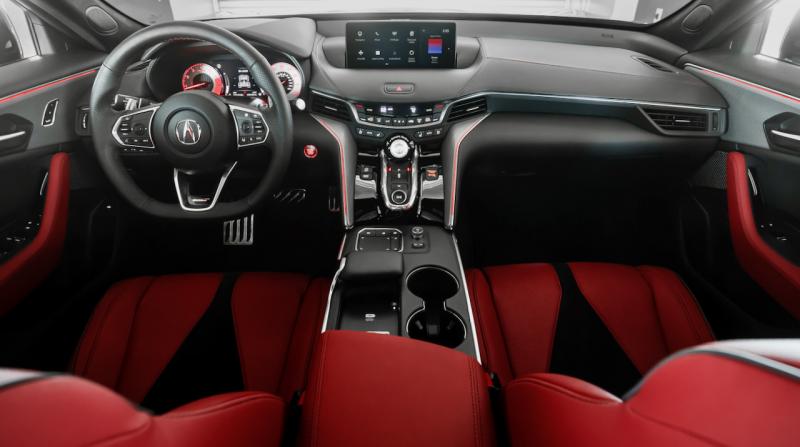 The standard TLX carries a 272-horsepower Four; the Type S comes with a 3.0-liter turbocharged V-6 that makes 355 horsepower and 354 pounds of torque, driving through the same manually shiftable 10-speed automatic transmission. (If you haven't yet driven a modern automatic transmission, you'll be amazed.) The Type S also has the fourth evolution of Honda's Super-Handling All-Wheel Drive torque-vectoring system, which adds power to the outside wheels in a corner. The base layer of this cake is a sport-tuned suspension with adaptive dampers on a properly stiff chassis. 
Putting all those horses and excellent chassis balance to good use is easy, and without making a spectacle of oneself; reining them in again is easy too, what with the flashy Italian brakes at each corner. Still, the Type S is a daily driver that's racetrack-capable, not a track weapon that can be driven on the street, with lap times prioritized over utility. A friend at Acura put it this way: "Type S means we've elevated, Stop, Go, Turn significantly, with no sacrifice in day-to-day comfort, features, etc."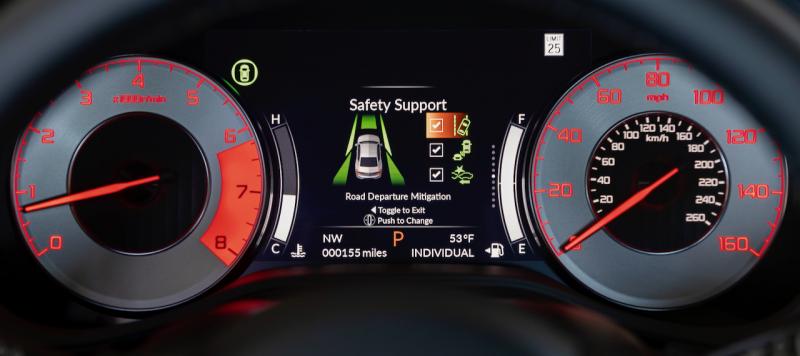 Not to encourage hooliganism but set the Dynamic Mode to "Sport" and then turn the dial to the right one more click and hold it, to engage Sport+ mode. As Acura primly puts it, this provides "additional performance and driver enjoyment." It certainly does, yet with no sacrifices in comfort or safety.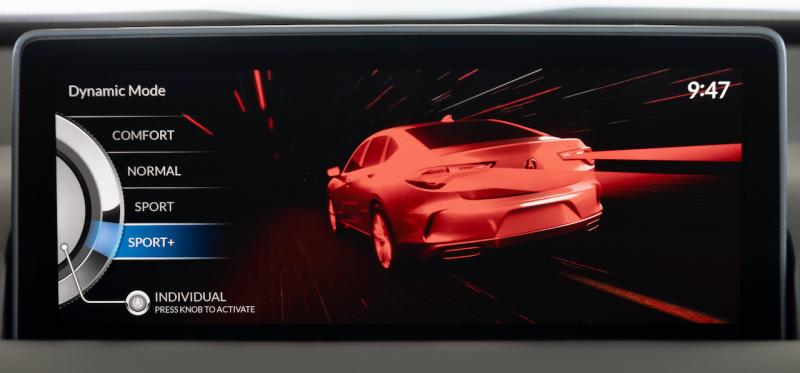 The re-designed, re-engineered and re-refined MDX SUV, which we reported on a few weeks ago, was a big step forward for Acura. The new TLX (which we drove last Christmas) is as well, and this $53,825 Type S is a welcome enhancement of that car. I'd like to spend more time in it.
Silvio Calabi has been reviewing cars since Ronald Reagan removed the solar panels from the White House. He lives in Camden.